Birthday fun & a New Year!
January 16, 2023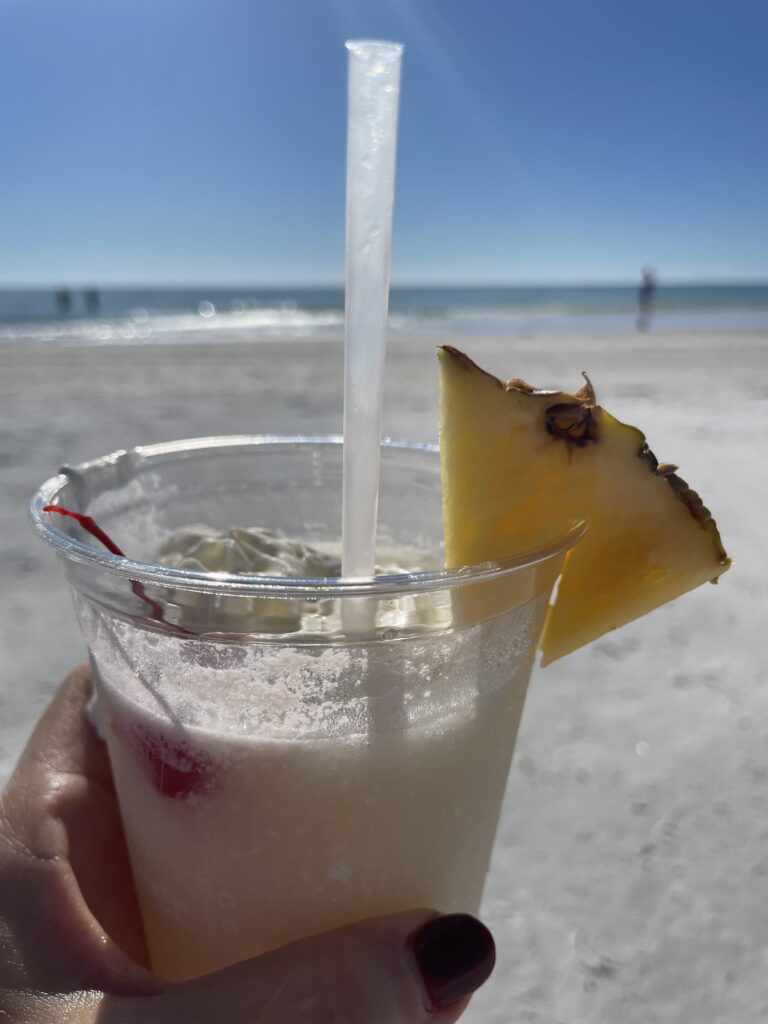 It is currently 70 degrees, and I am soaking up the sun! We are in Sarasota for a beautiful "work vacation". Not too shabby working conditions in my current situation.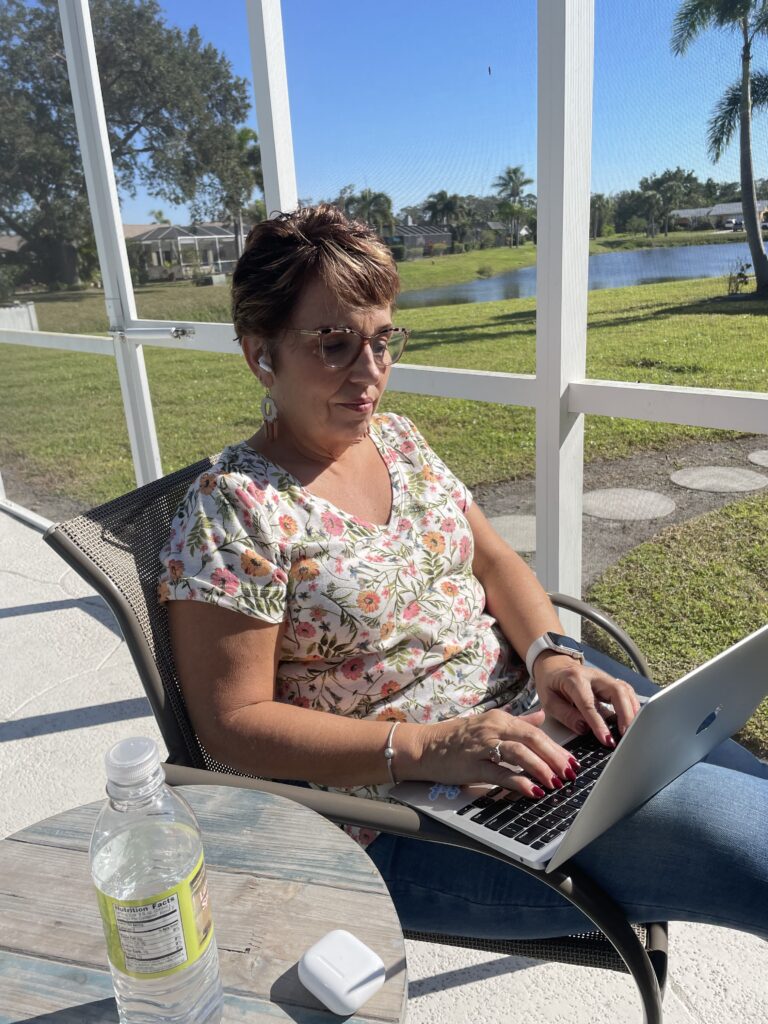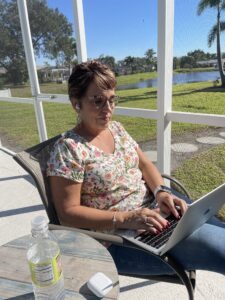 We've had a glorious week, and will be here a few more days. My birthday was one to remember, as my hubby spoiled me with my favorite things! We started my birthday with a beautiful breakfast at Another Broken Egg Cafe, and then off to the beach we went to my happy place!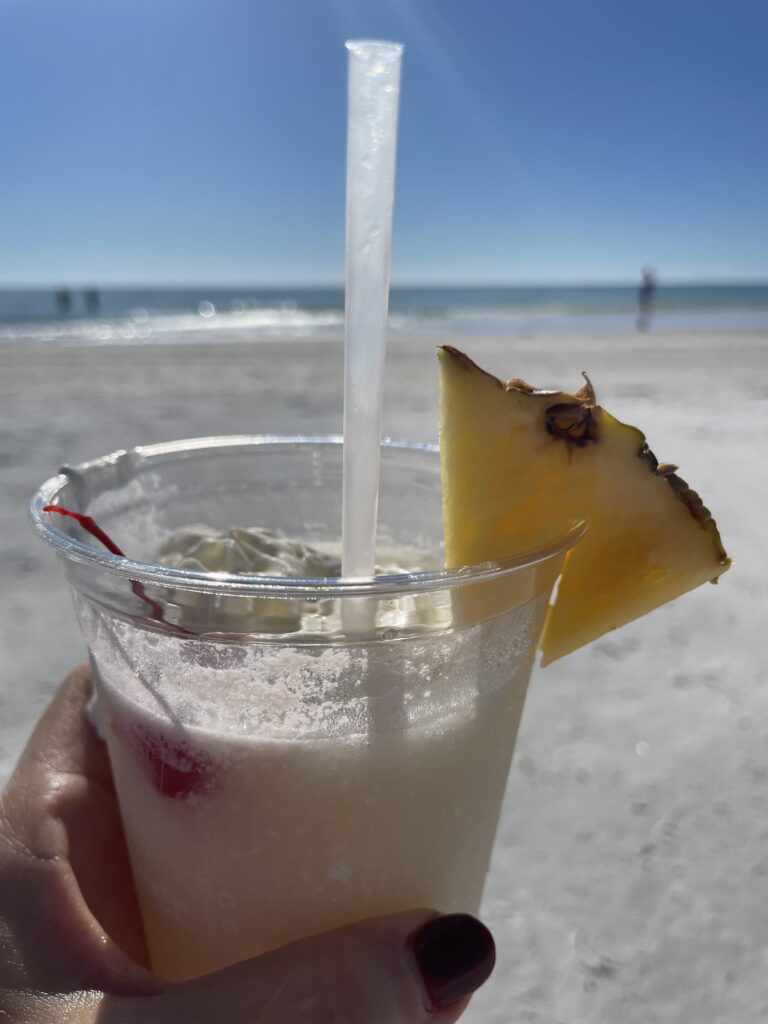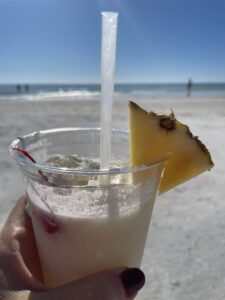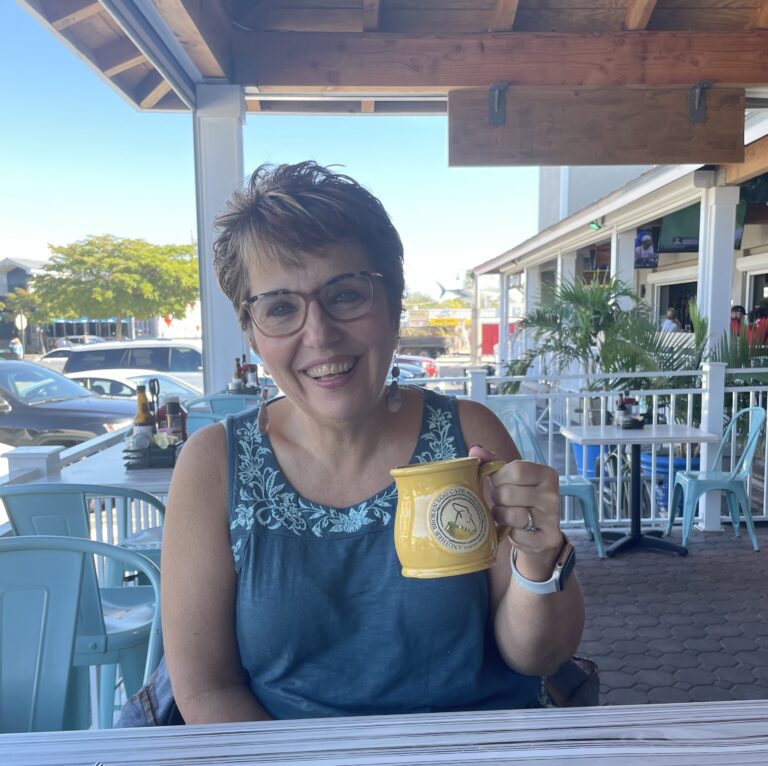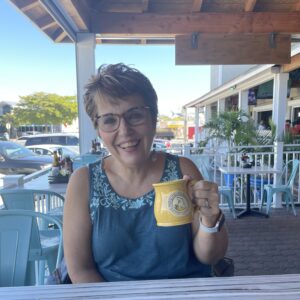 Dave gave me new ear pods for my birthday, and I truly felt like the whole beach was filled with God's glory, as the worship music came blasting through! Dave spoiled me with my favorite drink, on the beach! The music, the calm waves, the vastness of the ocean and the white powdery sand squishing between my toes, are heavenly to me! My mind becomes clear and everything grows strangely dim, in the light of His goodness, and in His presence!
In the evening we celebrated with friends! And yes, Dave & I shared this "boat". LOL! It was quite a treat! I was in seafood heaven, in the beautiful setting with special people to share it with, my cousin Dave & Barbie Esh, and dear friends, Bill & Faith Yoder.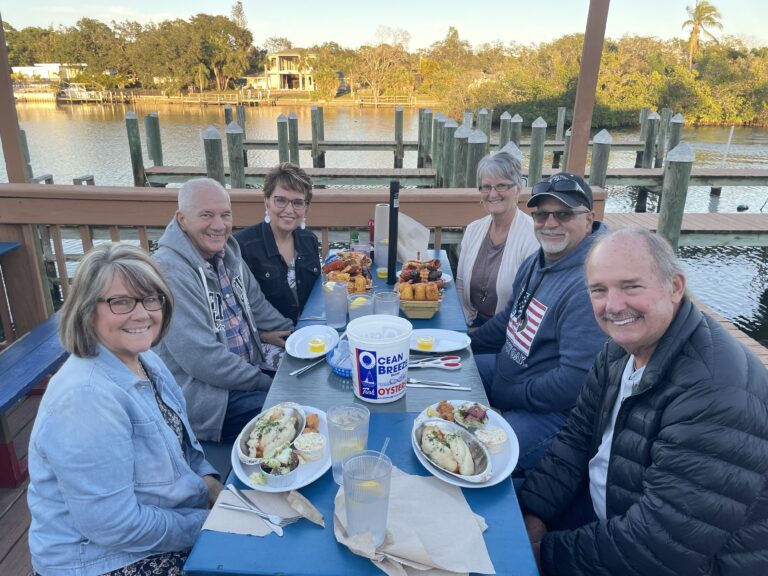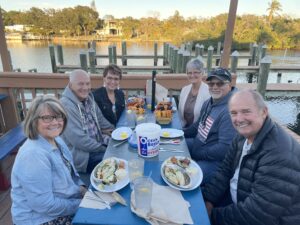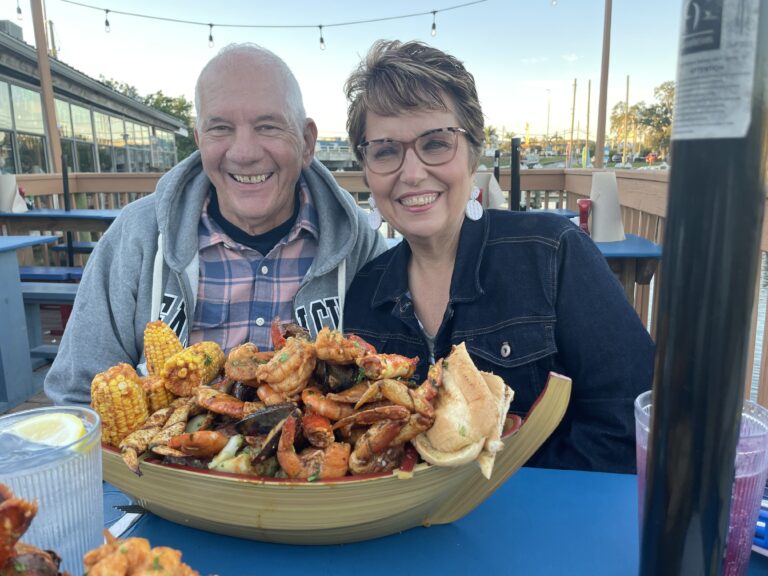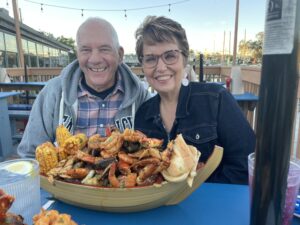 We came back to the house we are staying at, and enjoyed my favorite things…red velvet cake, laughing and chatting with our friends! We are so blessed with deep friendships and relationships. I ended my day, looking at all of the birthday wishes and comments on social media for my birthday…feeling so thankful, and loved!
Postal 98 is a café owned by my cousin, Ann Michelle. I enjoyed coffee there one morning with my dear friend, Charity. It was so much fun to catch up on our grandchildren that we share. Her son Richard is married to our daughter Tahnya. We can talk for hours about our 9 grandchildren and we don't get bored! LOL!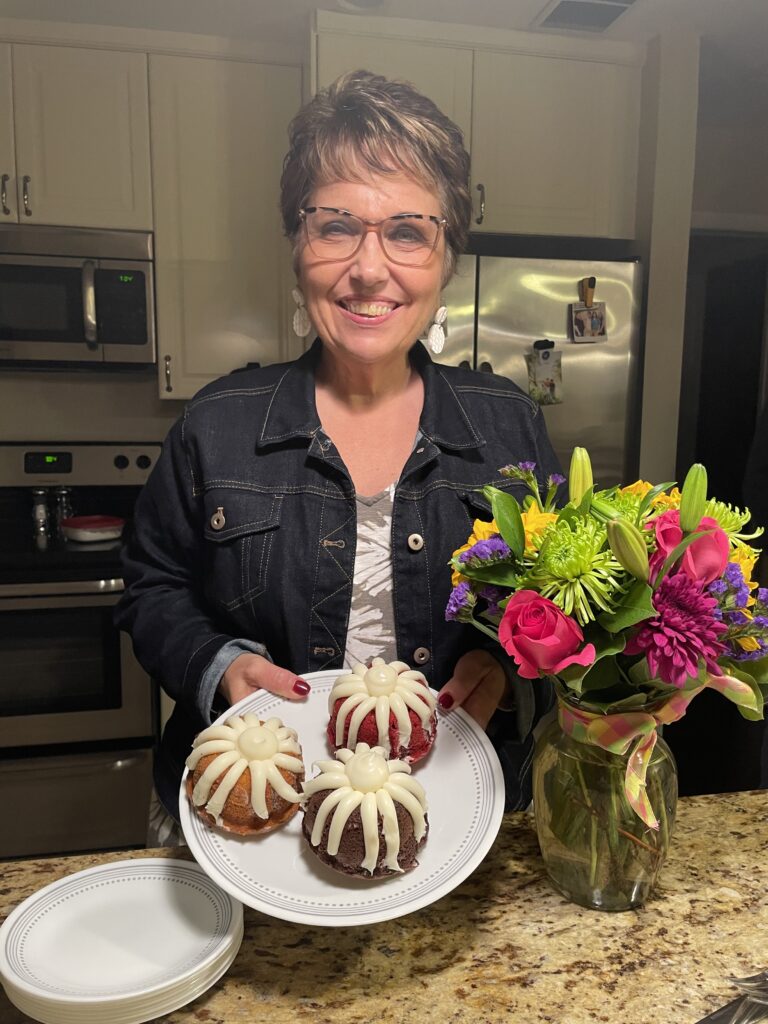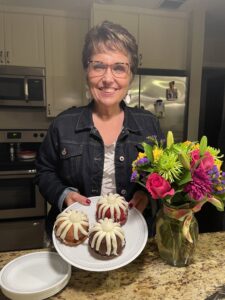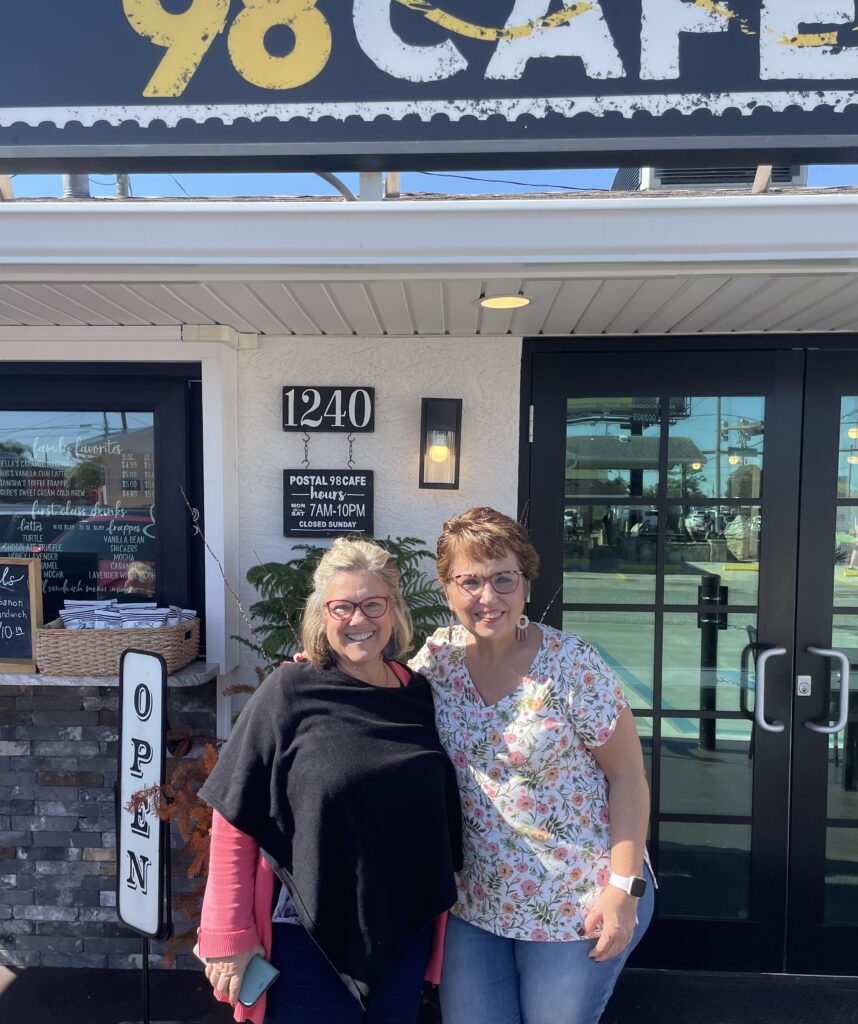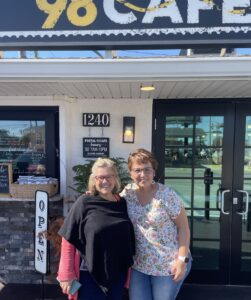 Every year in January, we make it a priority to get away…rest, catch up on work, receive fresh vision, dream, and make time for some fun too! This year, the word that I received for 2023, was "declutter".
Declutter – cleaning out drawers, the garage, closets, our basement and getting rid of stuff I haven't used in the last year, is on my to do list for 2023. Something about getting rid of clutter, relieves stress and clears my mind to dream. My brain capacity is limited, and I plan to "purge" the unnecessary in order to increase my effectiveness.
My verse for the year is…
"May the words of my mouth and the mediation of my heart be pleasing to you O Lord,
my rock and my redeemer." Psalms 19:14
You become what you think, speak and mediate on. When I am bound by fear, anxiety, exhaustion, condemnation and thoughts of defeat, I will not hear clearly from the Lord, and accomplish all that He has for me.
So take courage my friends! REST! DREAM! HAVE FAITH! Let your words and thoughts be like honey to your soul and the people you are with! It will change your life FOREVER!! A book that Derek, my son recommended for me to read or listen to is "The Power of Positive Thinking" by Norman Vincent Peale. I have listened to it 3 times now! It is POWERFUL!! It will change you and the world around you.
I am excited about all that God has for Cavod in 2023! Our vision is huge and God is on the cusp of expanding our territory, and growing our influence this year. More details coming soon!
I love the prayer Serenity Prayer to start off the year. This is my prayer!
Lord, make me an instrument of your peace.
Where there is hatred, let me sow love.
Where there is injury, pardon.
Where there is doubt, faith.
Where there is despair, hope.
Where there is darkness, light.
Where there is sadness, joy.
O divine master, grant that I may not so much seek
to be consoled as to console.
Not so much to be understood as to understand.
Not so much to be loved, as to love.
For it is in pardoning that we are pardoned.
It is in dying that we awake to eternal life.
Have a wonderful week, my friends! Encourage someone, over a cup of coffee.
Love,
Connie Dienner
Executive Director / Founder