2023 Audition Season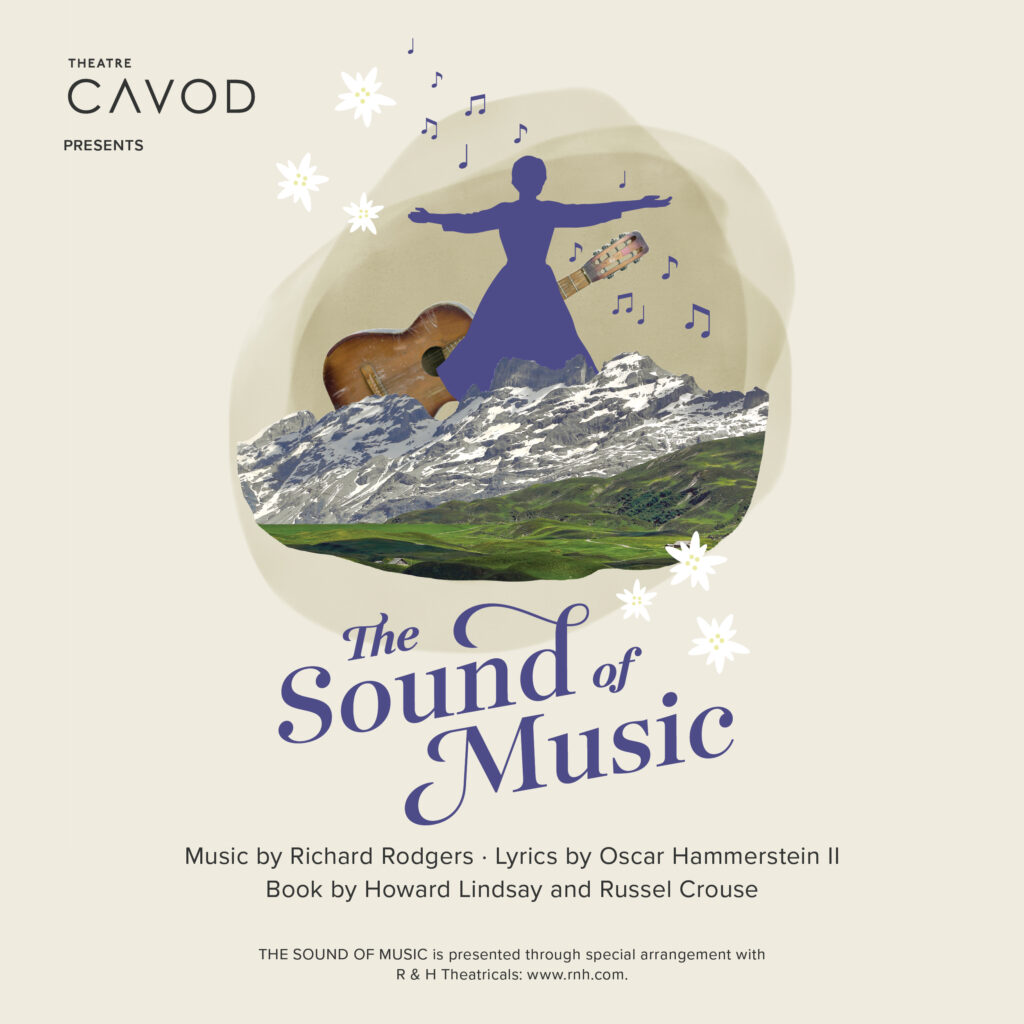 The Sound of Music
Shows: December 1-3 & 8-10, 2023
The final collaboration between Rodgers & Hammerstein was destined to become the world's most beloved musical. Featuring a trove of cherished songs, including "Climb Ev'ry Mountain," "My Favorite Things," "Do-Re-Mi," "Sixteen Going on Seventeen" and the title number, The Sound of Music won the hearts of audiences worldwide. The inspirational story, based on the memoir of Maria Augusta Trapp, follows an ebullient postulate who serves as governess to the seven children of the imperious Captain von Trapp, bringing music and joy to the household. But as the forces of Nazism take hold of Austria, Maria and the entire von Trapp family must make a moral decision.
This production will be directed by Jaime Hilton.
Rehearsals will begin October 6th and run Friday 6-9pm, Saturday 9am-3pm, and Sunday 2-5pm.
AUDITION DETAILS:
Dates: September 22nd & 23rd (Callbacks & Dance Call evening of September 24th – Please note this date change!)
Location: Cavod Performing Arts (665 West Main Street, New Holland PA 17557)
Please sign up for an audition slot HERE! Ages 8+ are invited to audition. Plan to arrive 15 minutes before your selected time.
AUDITION REQUIREMENTS:
For men, women, and children, please prepare a one-minute monologue, and sing 16-32 bars of a musical theatre song that shows off your vocal and acting range. Sheet music is required: an accompanist will be provided.
If you'd like to submit a video audition, please email a HEADSHOT, RESUME, and a VIDEO of you performing a one-minute monologue and singing one 16-32 bar cut (along to a live or pre-recorded instrumental) to bergen@cavod.org. DUE: September 20th.
THE SOUND OF MUSIC CAST OF CHARACTERS:
Maria Rainer – A Postulant at Nonnberg Abbey
The Mother Abbess
Sister Berthe – Mistress of Novices
Sister Margaretta – Mistress of Postulants
Sister Sophia
Captain Georg von Trapp
Franz – The butler
Frau Schmidt – The housekeeper
Liesl von Trapp – Age 16
Friedrich von Trapp – Age 14
Louisa von Trapp – Age 13
Kurt von Trapp – Age 10
Brigitta von Trapp – Age 9
Marta von Trapp – Age 7
Gretl von Trapp – The youngest
Rolf Gruber – Age 17
Elsa Schraeder
Ursula
Max Detweiler
Herr Zeller
Baron Elberfeld
A New Postulant
Admiral von Schreiber
Ensemble: Neighbors of Captain von Trapp, nuns, novices, postulants, and contestants at the Festival Concert