Our Vision
Raising the standard in Godly artistic expression
Our Mission
Dedicated to teaching students and creating a community where they can develop in the performing arts.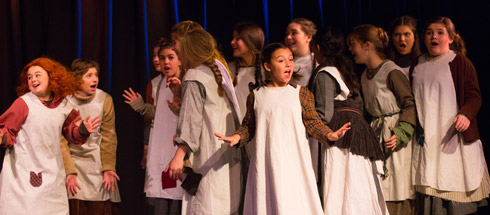 Values
Empowering

young artists to discover & develop their talents
Challenging students to achieve a high standard of

excellence

Providing a place to encourage & share

creativity

Teaching students to develop & display Godly

character

Encouraging students to walk in their God-given

identity

Creating a

community

where students feel safe, loved & accepted
Fostering a

family-friendly

environment

Glorifying God

in all that we do
Standard of Excellence
Cavod currently offers a variety of performance art classes in dance, acting, music, gymnastics, and more. These courses are designed to provide students with an opportunity to explore the arts while challenging them to achieve a standard of excellence. As students strive to attain excellence in their art, they also learn skills such as patience, perseverance, self-discipline and teamwork. As a result, they gain confidence and they have lots of fun in the process!