Meet Our Team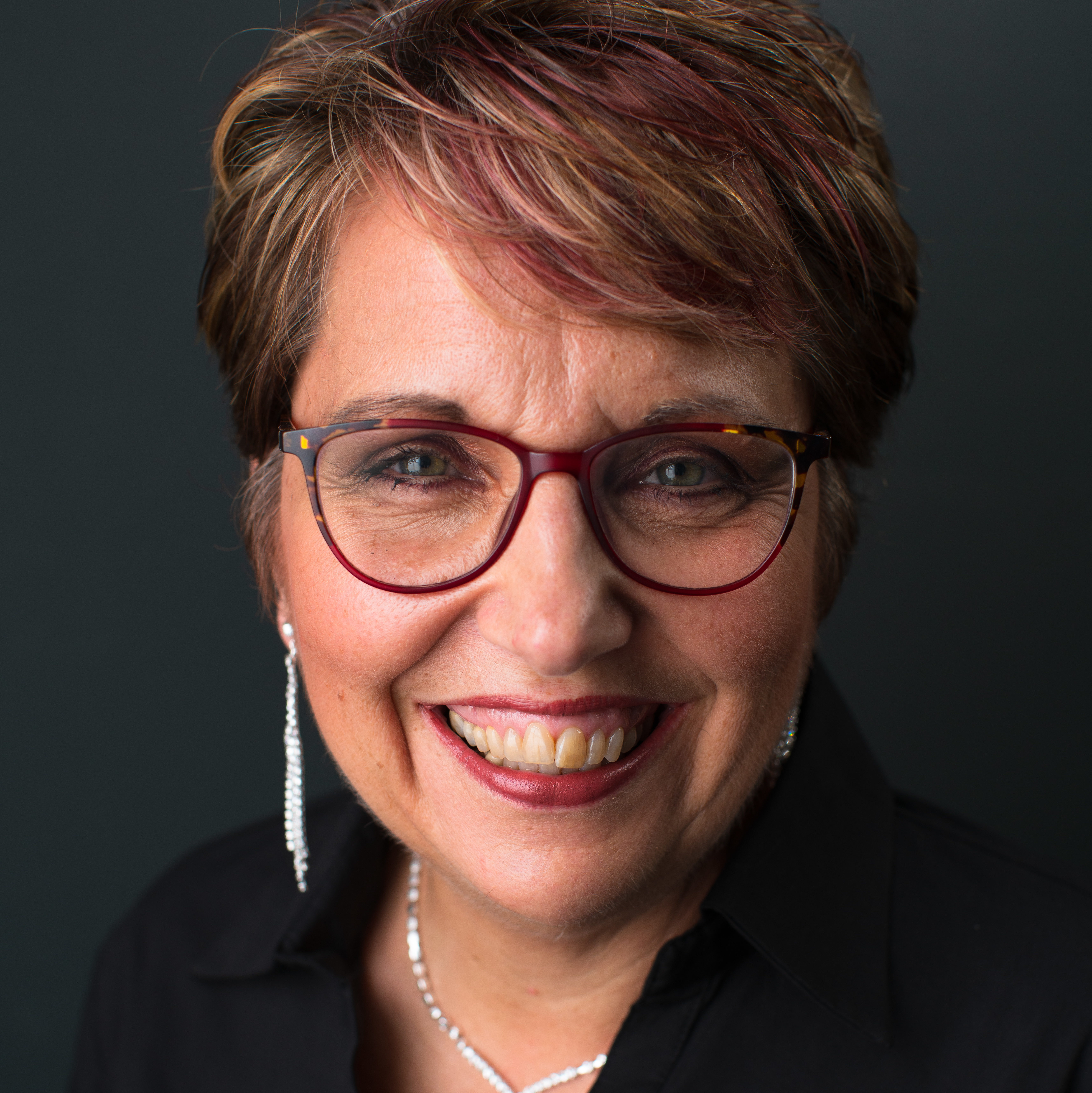 Connie Dienner
Executive Director, Founder
Connie Dienner is the founder and director of the Cavod Academy of the Arts, pulling together 30+ years of involvement in the Theatre Arts both in the United States and abroad, and the desire to foster a setting where creative people are accepted and their gifts nurtured. Connie's undeniable passion for God, the students, and the community, is shared with a distinct vision of how excellence in the performing arts can be used to grow and advance the God's Kingdom. This vision radiates through Cavod as student's are trained and mentored to use their creative gifts in an inspiring and world-impacting way. Connie's successful leadership was pivotal in several musicals to include Cavod's own "Clever Holiday Title", and producing Meredith Wilson's "The Music Man"; impacting the local region for years to come. Her submissiveness to God's direction and call, has revealed a growing Cavod family. "As the student's and staff grow also in confidence, the achievement of excellence seems almost…..contagious!"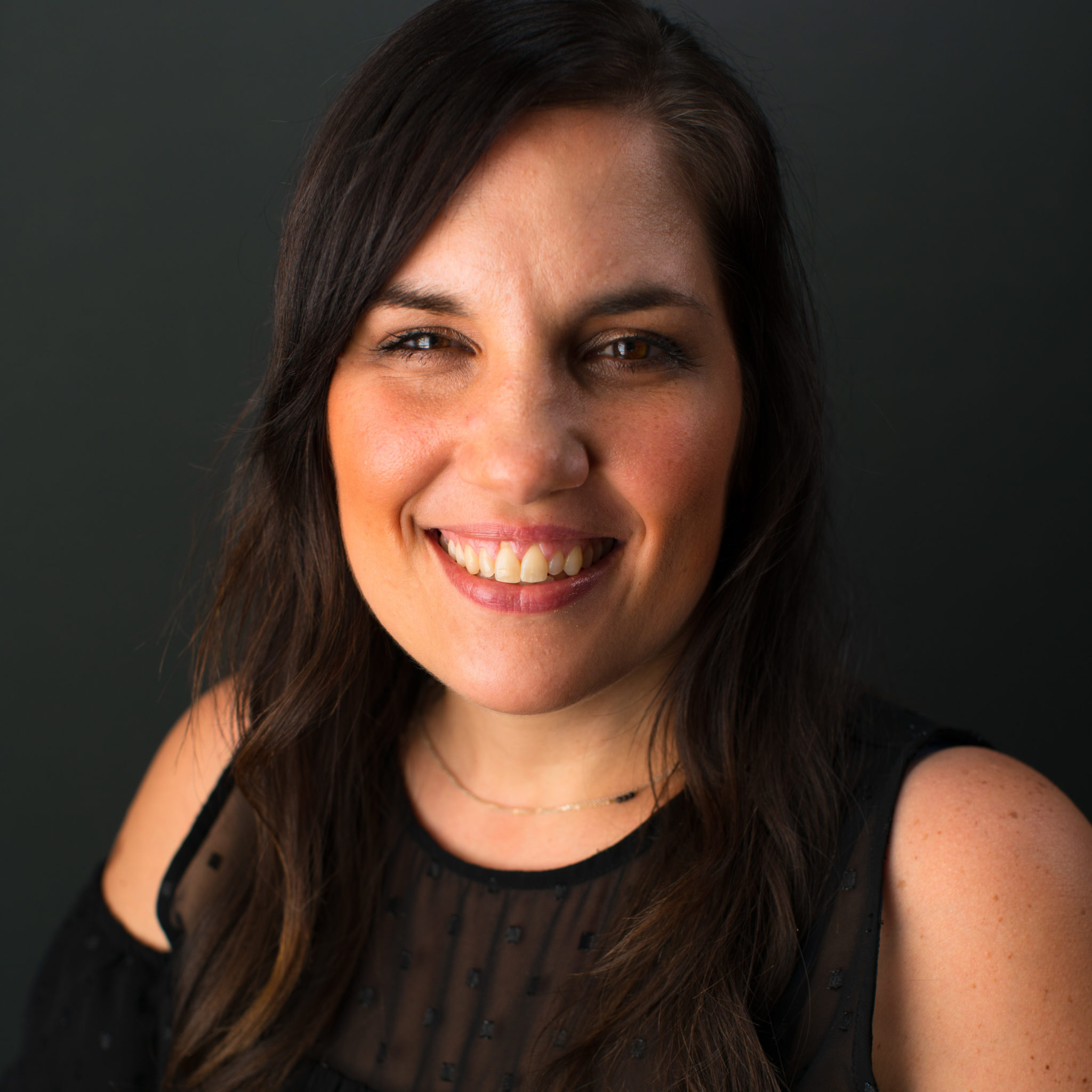 Tahnya Lapp
Advisor, Creative Director of Ballet
Tahnya has been dancing at various performing arts schools in the region from a very young age. Her passion for dance developed when she traveled and performed across the east coast on a mission trip at 14 years old. It was then that she discovered there was more to dance than looking good onstage… dance is a powerful tool that breaks cultural barriers and reaches the hearts of people without even saying a word. Tahnya has been with Cavod Academy of the Arts since it's small beginnings. She has taught Hip-Hop, Modern, Worship Dance and Ballet. She has received much guidance from Carolyn Trythall, former owner of Lancaster School of Ballet. She has been taught under the professional instruction of Paul Sutherland (Joffrey Ballet), Brunhilda Ruiz (Joffery Ballet), Emily Borthwick (Contra Costa Ballet), Raymond Lukens (American Ballet Theatre), Christopher Hird (Boston Ballet), Franco De Vita (American Ballet Theatre). Tahnya attends the Cecchetti Council of America conference every fall and spring. She is certified in teaching Cecchetti through grade IV from Cecchetti Council of America. She is very excited about the potential Cavod has not only to raise up dancers with beautiful technique but dancers that can dance with excellence and purity unto the Lord. She has a passion to see the Kingdom of God influence the world with dance that is modern and relevant, instead of the world influencing the Kingdom. Tahnya and her husband, Richard reside in New Holland. They have eight young children.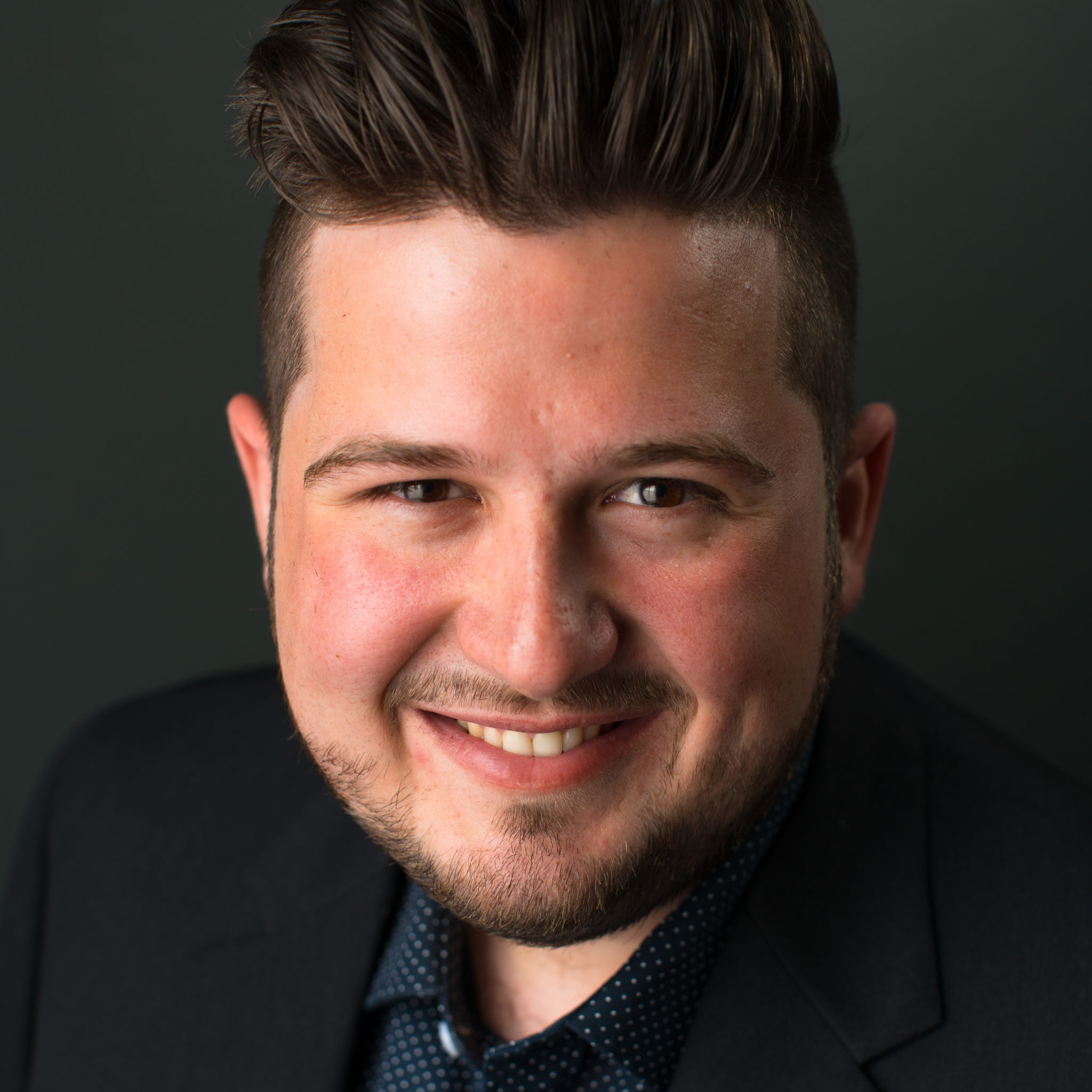 Cordell Huyard
Creative Director of Theatre
Cordell is extremely excited for the opportunity he has been given at Cavod Theatre. Cordell has been a part of the Cavod community since he was seven years old. He believes that Cavod played a huge role in molding the man he is today. The culture of Cavod has helped teach him to live a lifestyle of worship, acceptance, and freedom. Cordell has always had a passion for the arts, storytelling, creative expression, and people, whether it be on the mission field, filmmaking, acting in both community and professional theaters, or writing and directing. For these reasons and many others, Cordell's goal is that under his leadership Cavod Theatre will continue to impact people the way it has impacted him and to an even greater level. Cordell is highly optimistic about the future of Cavod Theatre and is looking forward to working alongside the community to raise the standard in Godly artistic expression.  Cordell is newly married to his beautiful wife Savannah, who is an instructor at Cavod.
Jill Hertzog
Creative Director of Dance, Artistic Director of Citylight, Dance Instructor of Modern and Worship
Jill grew up north of Boston, and has lived in Lancaster County for a little over two years now pastoring a church alongside her husband. Jill graduated from Roger Williams University with a Bachelor of Arts in Dance/Performance Studies and Secondary Education. Jill trained under Kelli Wicke-Davis and had the opportunity to work with a variety of well-known artists from the New York area, including; Sean Curran, Neta Pulvermacher, Jenny Rocha, Tiffany Mills, and Jennifer Conley (Martha Graham Company.) Post college she performed and choreographed for dance companies throughout the Northeast including; founding/directing Agape Dance Theatre, and dancing for Dendron Dance Company, cancer benefit company Voices of Hope, Navarasa Dance Theatre, and Audra Carabetta Company. Jill predominantly teaches and choreographs modern-based dance work, but has experience in many other dance genres, gymnastics, yoga, and acrobatic work. Jill has always had a passion for dance, but her number one love is sharing the hope of Jesus with others. She believes the performing arts is a powerful tool to share this hope. Prior to becoming part of Cavod, Jill served as the Director of Children's, Youth, & Arts Ministry at Vineyard Community Church in the Boston area; pastoring teens, building children's programs and jump starting an arts ministry department. Previously, Jill was a preschool teacher for three years, and taught dance at performing arts centers/schools all over Massachusetts. In the summer of 2012 and 2013 she traveled to Haiti to teach modern and worship dance while sharing the gospel. Jill is always striving to grow as an artist and teacher, and is honored to have the opportunity to guide and give creative direction to Cavod Dance Company. Jill's desire is to instill the joy of artistic movement in whomever she can, while serving God with her life and the gifts he has graciously given her.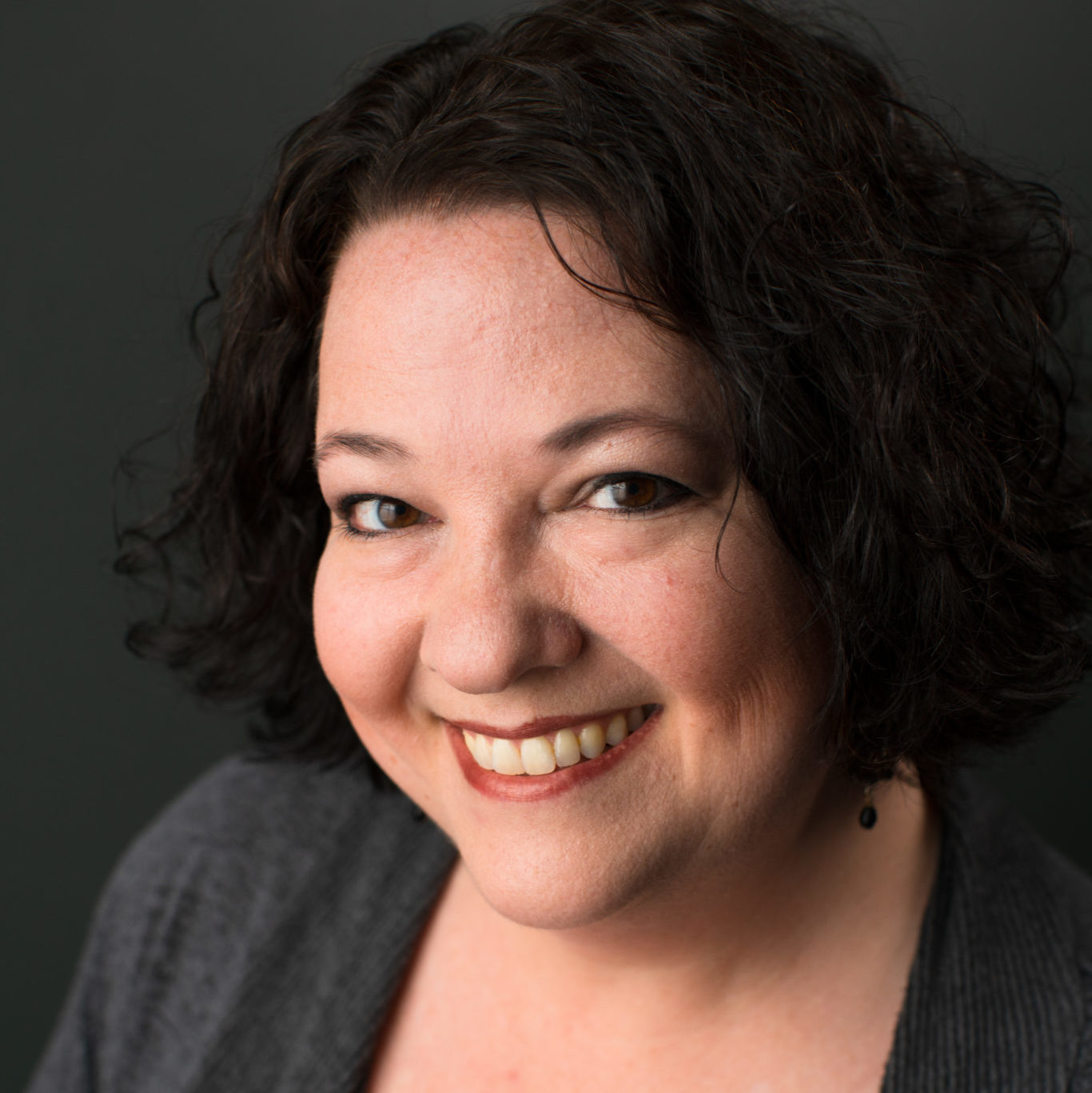 Amy Rau
Office Manager, Creative Director of Music, Dance Instructor of Tap, Music Instructor of Piano and Voice
Amy Rau brings a music education degree from Indiana University of Pennsylvania and over 2 decades of experience in musical theatre to Cavod. Both behind the scenes as musical director and pit musician, and performing on stage in operas, broadway-style musicals, and church productions, Amy gets excited about theatre! Favorite performance roles include: Sister Mary Wilhelm in Nunsense Jamboree, Della in Gifts of the Magi, Cherubino in The Marriage of Figaro, and Claire in On the Town. Music directing credits include:  Seussical the Musical, Annie, Singing in the Rain, Jesus Christ Superstar,  Little Shop of Horrors,  Joseph and the Amazing Technicolor Dream Coat, I Love You You're Perfect Now Change,  Cats, The Music Man, I Do! I Do!, My Fair Lady, and countless church productions. Amy has led worship for several churches, directed the Fred Waring Choral workshop for three years, and is a professional photographer. She is excited about being a part of Cavod's mission behind the scenes as Office Manager as well as teaching tap, private voice, private piano, and music directing for Cavod Theatre, PRiMA, and Dutch Apple.
Taylor Smucker
Executive Assistant, Coordinating Producer
Taylor graduated from Eastern University with a degree in Accounting & Finance and a concentration in Entrepreneurial Studies. During her time at Eastern, she held several leadership positions and discovered her passion for helping people succeed in their given fields, specifically social entrepreneurship. The key to her success in life is developing efficient systems, a strong line of communication, and trust. Outside of Cavod, Taylor can be found participating in marathons and triathlons or at the yoga studio. She is a 200-hour certified yoga instructor and loves empowering others with her teacher by assisting their personal discoveries. Taylor is excited to see the growth of Cavod in the years to come!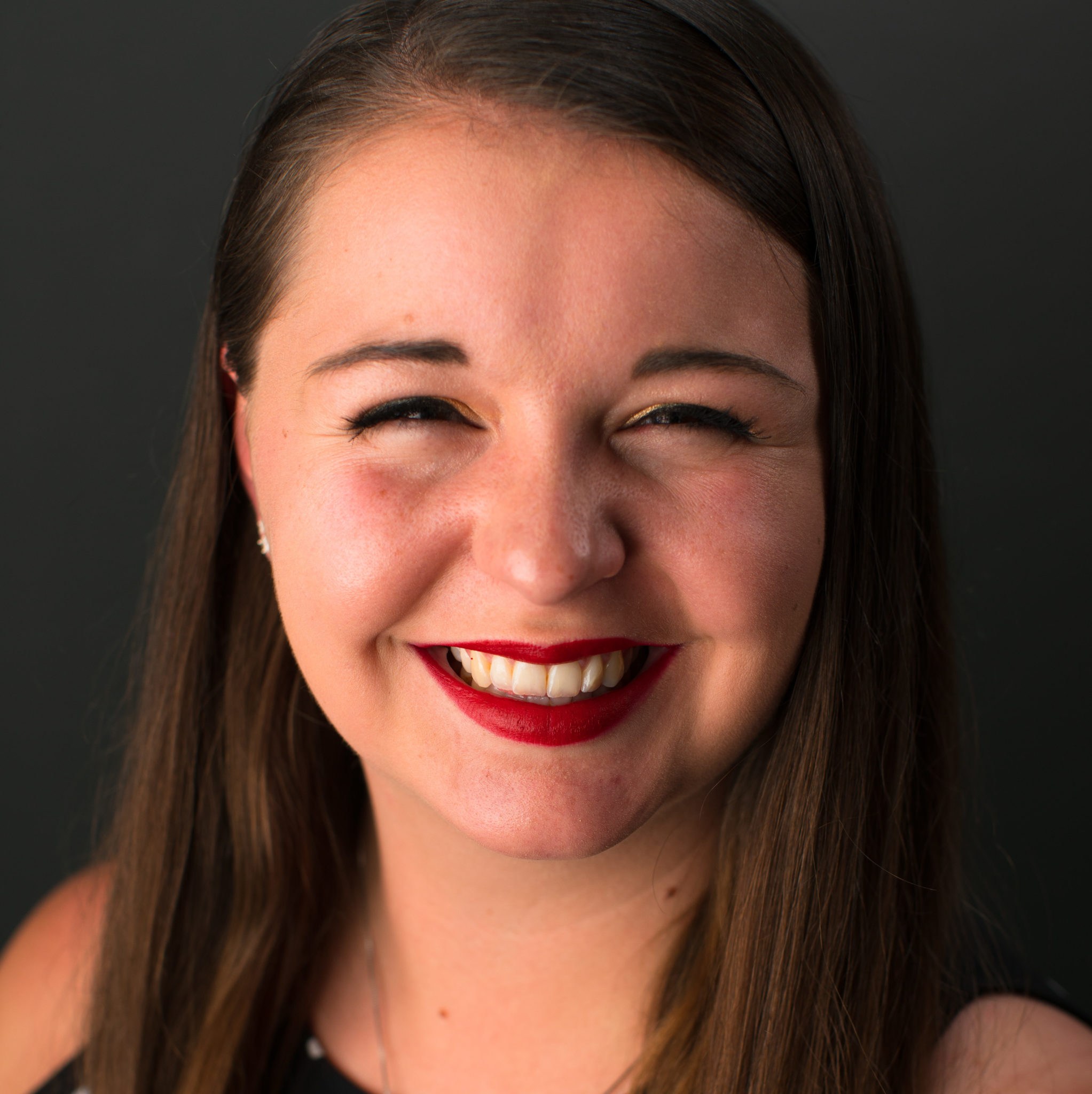 Savannah Huyard
Communications Specialist, Artistic Director of Citylight II, Dance Instructor of Ballet, Modern, Worship, Tap, and Intro to Dance
Savannah Huyard has been training in multiple areas of the art of dance for fifteen years and has been teaching for six years. She has studied in Ballet (Cecchetti Method, ABT Curriculum, and Non-Syllabus), Pointe, Lyrical, Contemporary, Modern, Physical Theatre, Musical Theatre, Tap, Jazz, and Gymnastics under several different teachers from all around Lancaster County. Prior to teaching, she assistant taught for four years, soaking in knowledge and teaching skills from numerous instructors. She is continuing to further herself, education, and training for the betterment of her students by receiving certifications in ballet from Cecchetti Council of America and American Ballet Theatre, attending Cecchetti East Coast Committee Conferences, local master teacher classes, and more. She is certified in Ceccehetti Grades I & II and in American Ballet Theatre Pre-Primary through Level 3.  Savannah has had the privilege to dance on Cavod Dance Company for seven years and to perform in musicals such as The Music Man and Joeseph and the Amazing Technicolor Dreamcoat. Dance is what inspires Savannah most and she is thrilled to share her passion, as well as knowledge and experience, with her students and to encourage them to grow in their God-given skills and talents. She is whole-heartedly living out the will of God though magnifying Him in her own dancing, as well as showing her students how wonderful it is to give the glory back to God and to use the talents He has blessed them with to further His Kingdom.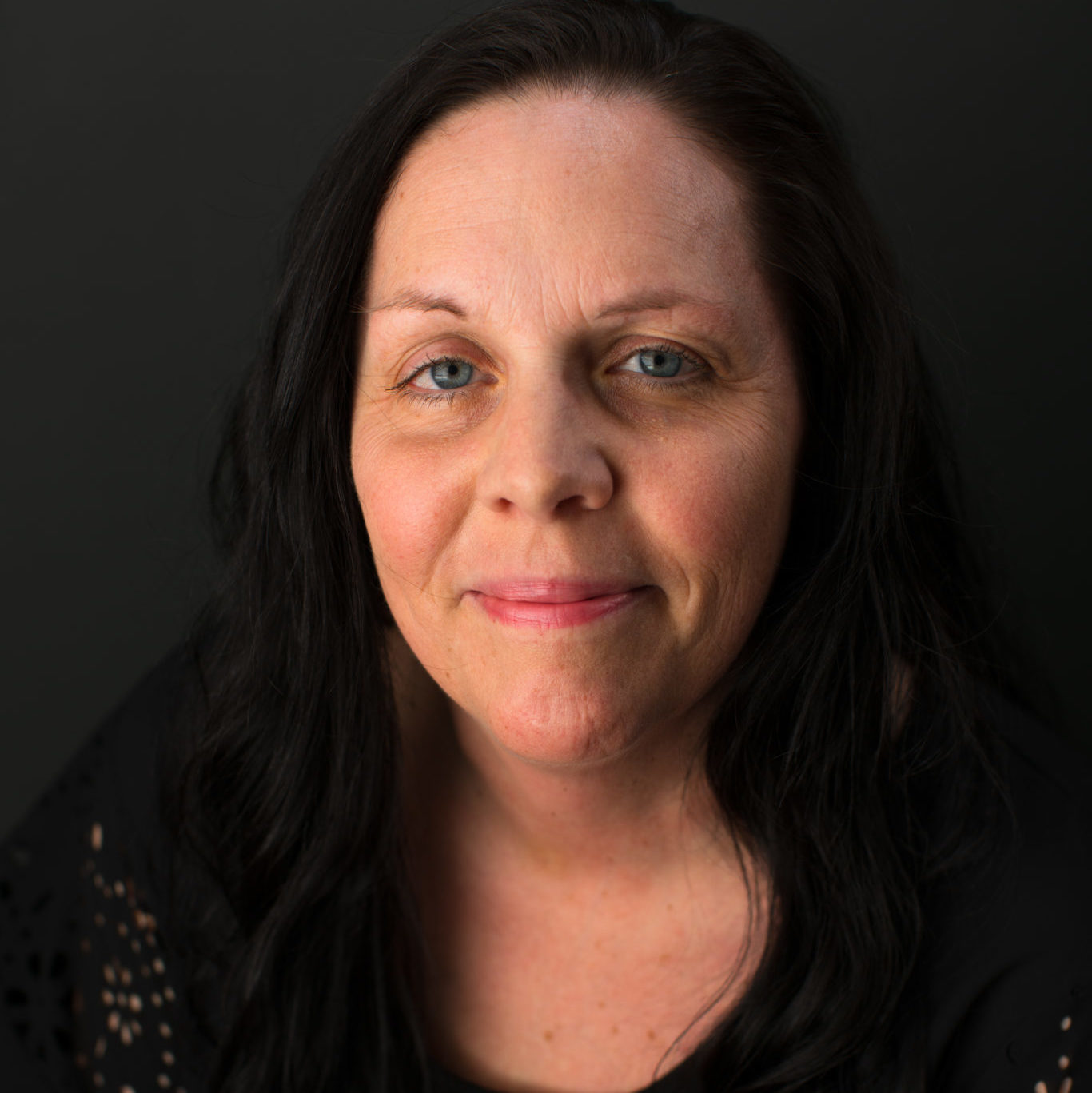 Becky Haas
Front Desk Manager
Bio coming soon.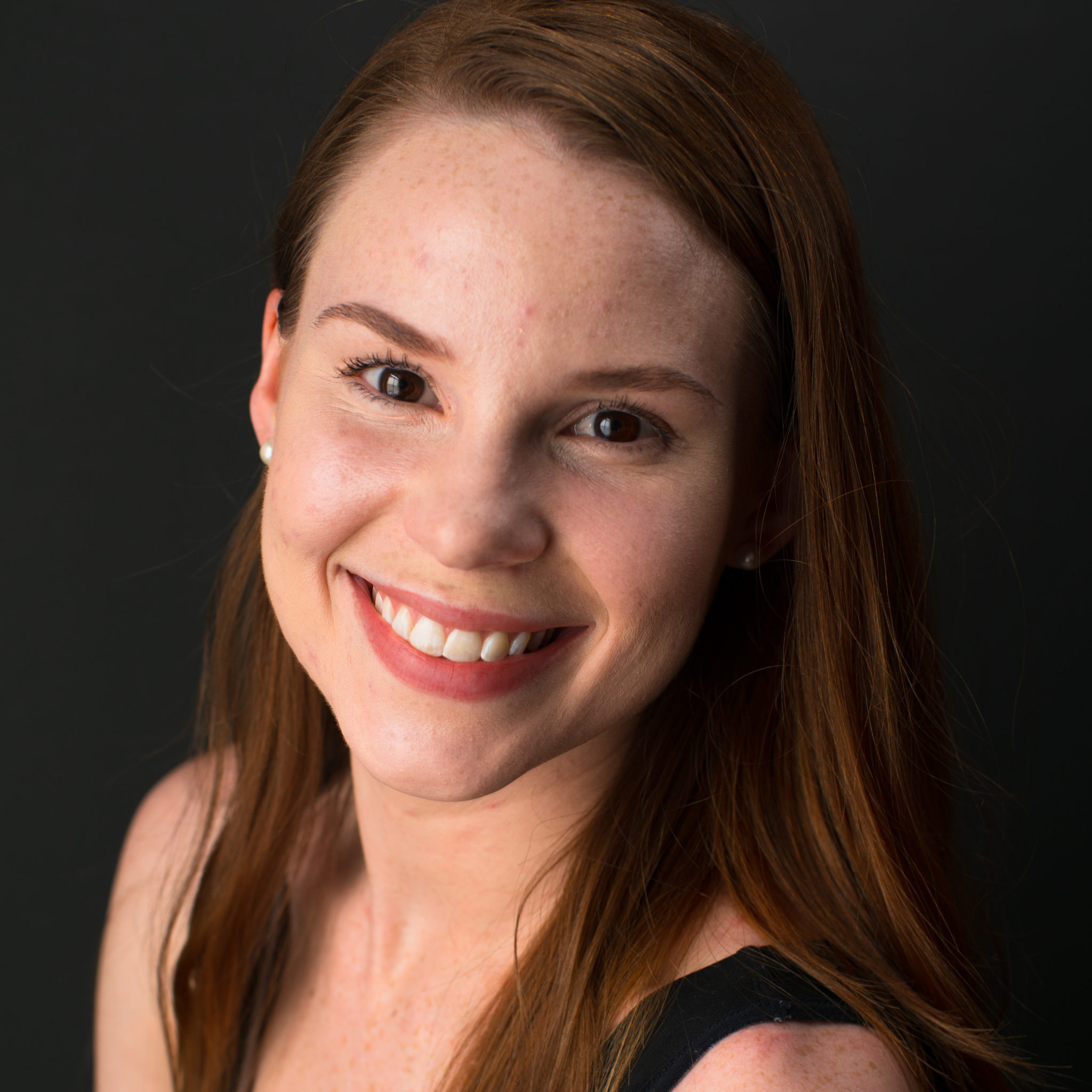 Julie Haney
Creative Director of Ballet Curriculum, Dance Administrator, Dance Instructor of Ballet, Jazz, and Modern
Julie grew up just south of Atlanta, GA where she began dancing at the age of 14. Throughout high school Julie trained at Into the Light Ballet. Here she learned the craft of various dance techniques, but more importantly began fusing her passion of worship with her ability to move and create. After receiving her Associates in Biblical Studies, Julie moved to Houston, TX to dance with Ad Deum II. She spent two years with ADII and then apprenticed with Ad Deum for a full season. During this time Julie had the privilege of serving (performing, teaching, etc) through dance in various locations across the globe including, but not limited to Hungary, Switzerland, Bulgaria, and The USA. She has also had the privilege of participating in Project Dance and being on staff at times for this wonderful organization. Julie has trained with incredible dance masters and choreographers such as Steve Rooks, Durrel Comedy, Roxane D'Orleans Juste, Vincent Hardy, and more! Julie has most recently been dancing with Bridge Dance Collective and teaching in the greater Houston area. Julie believes in cultivating a supportive community of like minded artist, who are passionate about sharing the love of God through the medium of dance.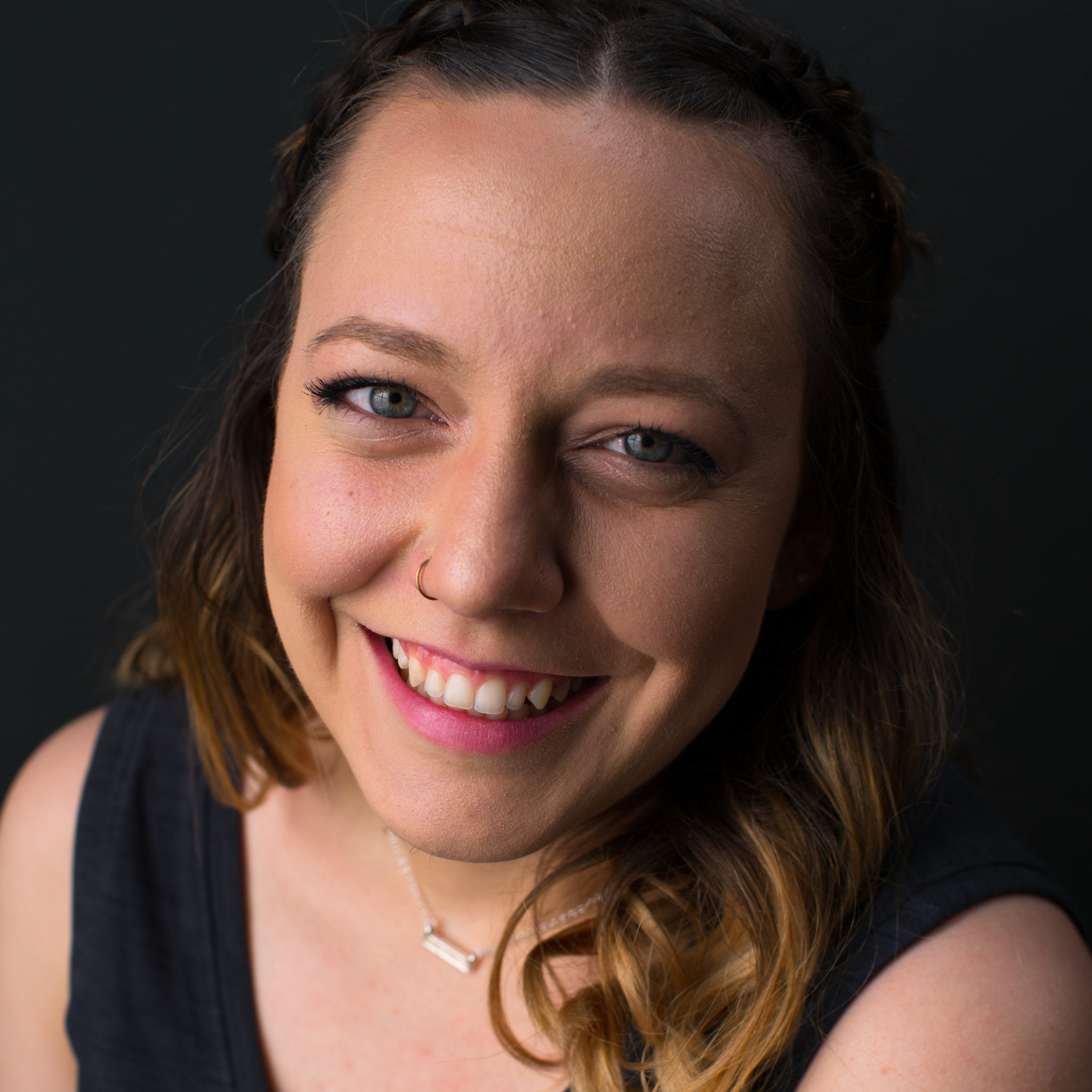 Stephanie Morales
Social Media and Marketing Specialist, Artistic Director of Cavod Ballet Theatre, Dance Instructor of Ballet, Pointe, Contemporary, Hip Hop, and Conditioning for Dancers
Stephanie Morales is a graduate from Belhaven University with her BA in Dance. During her time at Belhaven, Stephanie had the privilege to work with choreographers such as Vincent Hardy, Sheron Wray, Kim Nofsinger, Kellis McSparrin-Oldenburg and Brandon Mitchell as well as the faculty from her university. Much of her training was heavily focused in ballet and modern, but throughout the years has received training in other styles such as jazz and hip hop. As a native from Lancaster, she has had the blessing of training at Viktor Yeliohin International Ballet Academy and Lancaster School of Ballet where she participated in their company performances. Stephanie is excited to be back home teaching and is looking forward to share her college experiences and training with her students.
Bente Weaver
Production Manager of Theatre, Dance Instructor of Tap
This is Bente's fourth year teaching at Cavod Academy. She is really excited to be teaching at Cavod and also working with children and adults of all ages. She has trained for seven years in Hip Hop, Ballet, Pointe, Lyrical, Modern, Tap, and Jazz. In the past couple years she has been assistant choreographer for "Oliver", "Meet me in St. Louis" and "Alice in Wonderland". She has also danced in Cavod's Dance Company for four years, Cavod's production of "Lion the Witch and the Wardrobe", and stage-managed for "Beauty and the Beast", "Aladdin", "Scrooge" and more. She is always ready learn new things and to see how God will use her teaching to glorify him.
Lillian Ortiz
Dance Instructor of Ballet and Worship Dance
Lillian Ortiz, a Lancaster County native, began her professional dance training at the age of 14. She studied ballet under the direction of Marcia Dale Weary at the Central Pennsylvania Youth Ballet for a total of four years and upon graduating high school, went on to further her dance training with the Miami City Ballet School under the instruction of Carter Alexander and Geta Constantinescu. Over the course of her years training she has had several opportunities to dance in both classical ballet works such as Cinderella, La Bayedere, Paquita, and The Nutcracker as well as some neo-classical works by George Balanchine such as The Four Temperaments, Serenade, Valse-Fantaisie, Stars and Stripes, and Raymonda. As Lillian's heart increased for Christian ministry and worship she discovered Ballet Magnificat, a company based in Jackson, Mississippi that uses dance as a means for sharing the gospel of Jesus Christ. She trained with them for two years before being promoted to Company Artist in 2012 which gave way to a seven-year touring career performing professionally and teaching all over the United States and world including the countries of Austria, Brazil, Germany, Honduras, Italy, and South Africa to name a few. Lillian's passion for God, his people, and for all things reflecting His beauty including dance, are what fuels her. With her strong integrity and love for the art form of ballet, she desires to preserve its timeless classic technique, inspire students through her knowledge and experiences, and reclaim the arts in the community for the glory of God.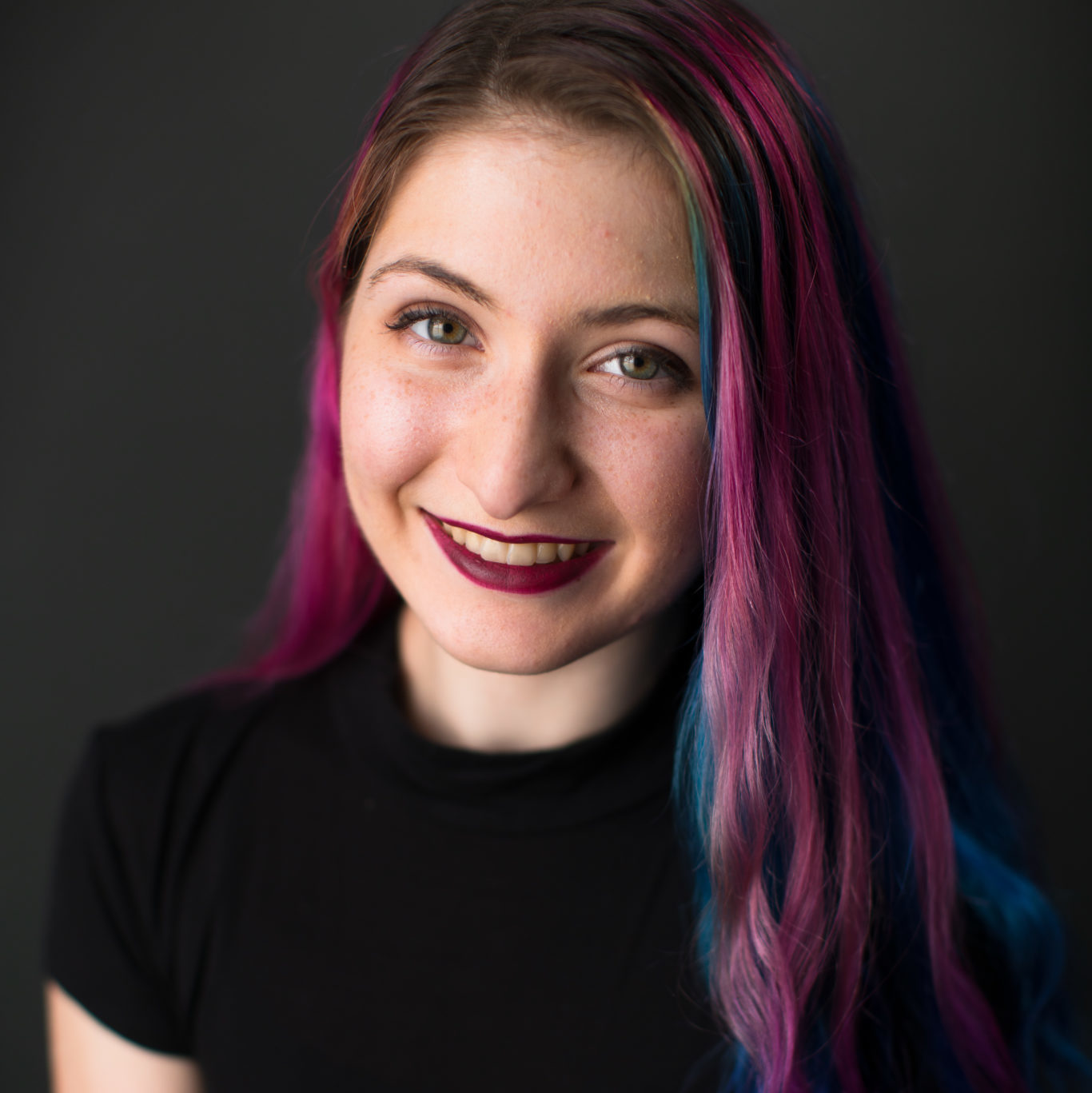 Caitlin Stoltzfoos
Dance Instructor of Hip Hop and Worship Dance
Bio coming soon.
Aaron Maier
Dance Instructor of Hip Hop
Bio coming soon.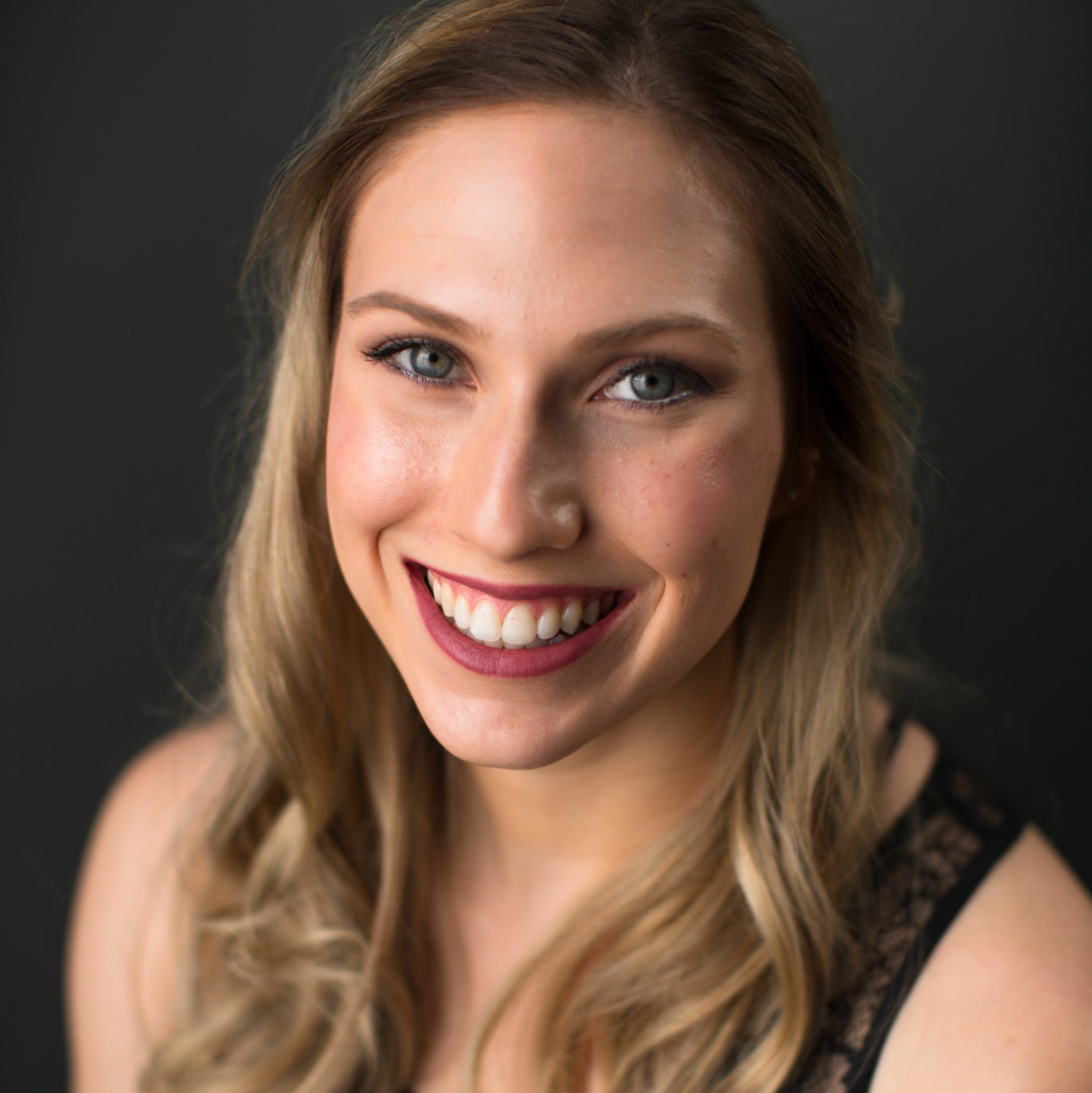 Jessica Rajski
Dance Instructor of Acro, Tap, Worship Dance, Step & Stomp, Musical Theatre and Gymnastics Instructor
Jess Rajsk is from Houston, Texas and has over 5 years of experience in performing and teaching tumbling, stunts, acrobatics and aerial arts. Jess trained and performed with Chimal Circus of Houston for 5 years. She has choreographed and trained dancers in acro with trEd Dance Company and Magnify Dance Company. She has also toured the world with trEd Dance Company and had the opportunity to meet and perform alongside several Cavod students oversees on the Switzerland missions trip this past summer. Jess is so excited to be teaching at Cavod Academy of the Arts.
Monica DePaul
Acting Instructor
Monica is thrilled to be returning to teaching at Cavod! For the last 3 seasons, Monica has performed with Blue Gate Musicals on The Bird In Hand Stage. Past Blue Gate credits include: Karen Ledbetter and Queen Elizabeth in "Josiah for President"; Rosie in "The Confession"; and Sadie in "Our Christmas Dinner". Originally from Orange County, California, she obtained her BFA in Musical Theatre from California State University, Fullerton and then made her way to the East Coast via New York City. After spending 4 years in the Big Apple, she enjoyed 10 years performing with Sight and Sound Theatres here in Lancaster PA as part of the casts of Abraham and Sarah, Psalms of David, Voices of Christmas, In the Beginning, Jonah, Noah and more. Locally she has also had the pleasure of working with such companies as The Fulton Theatre, PRiMA Theatre, Servant Stage Company and Portrait of a Lady Summer Cabaret Series. Favorite roles include: Sarah in Abraham and Sarah, Julie in Showboat and Nimue in Camelot. She has also taught private voice lessons in her home, for Meadows of Hope Girls Home and Cavod. Teaching thrills her because it gives her the opportunity to pass on knowledge and experience to the next generation of artists… isn't the way God brings us together beautiful?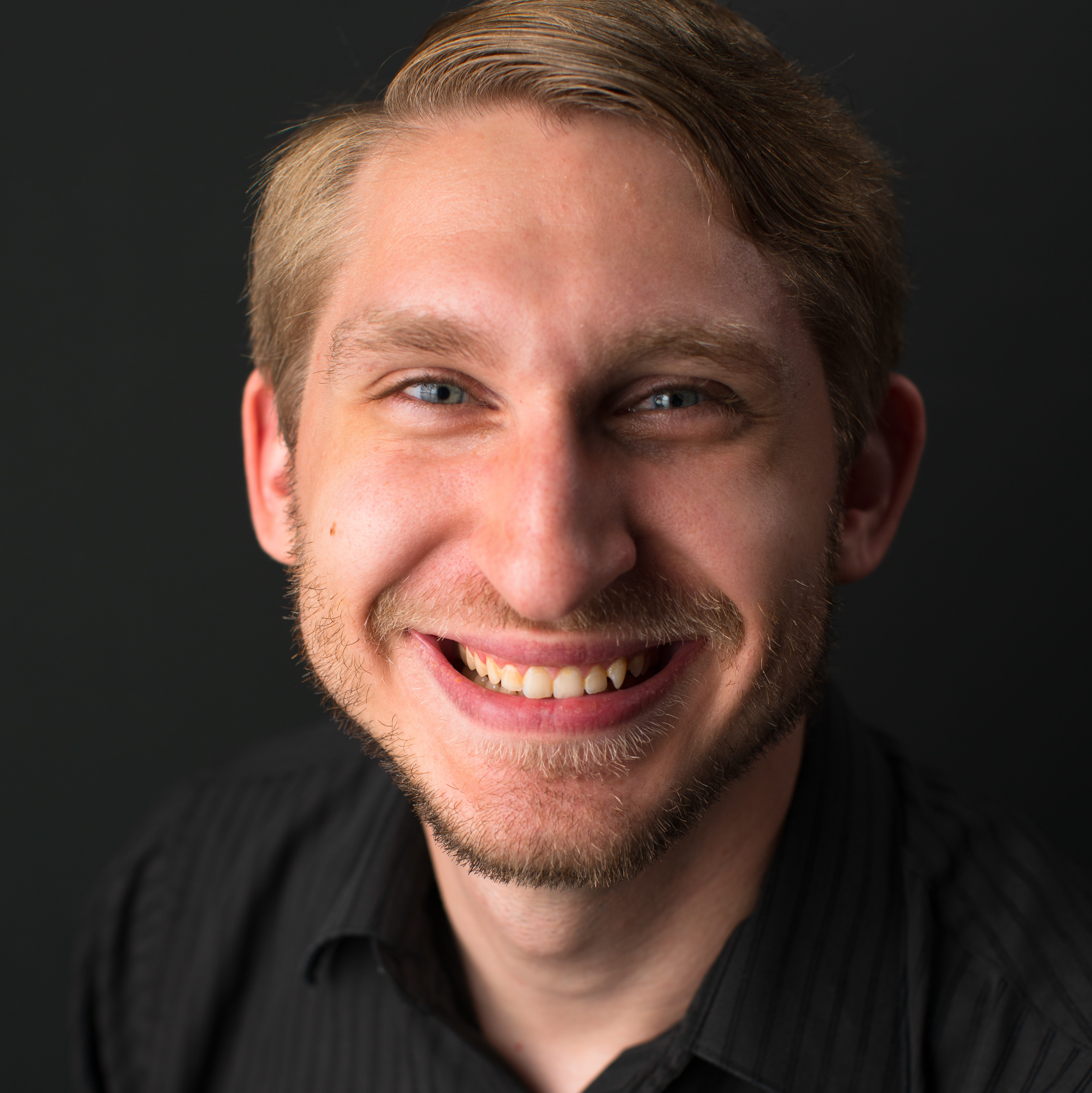 Caleb Heckman
Acting Instructor
Caleb Heckman got his start in theatre playing tuba in the pit orchestras for his homeschool group's high school shows before making the leap to performing onstage, a decision he has never once regretted. Since then he has done over three dozen shows as an actor, music director, and pit musician, and has worked with many theatre companies around Lancaster County, including the Lancaster Academy for the Performing Arts, Susquehanna Stage Company, Servant Stage Company, PRiMA Theatre, Fulton Theatre, and, of course, Cavod Academy and Cavod Theatre! He music directed Alice in Wonderland Jr, Honk Jr, and Doctor Dolittle Jr for Cavod Academy, and has been seen on the Cavod Theatre stage as the Cat in the Hat in Seussical, Rooster in Annie, Boolie in Driving Miss Daisy, and Don Lockwood in Singin' in the Rain, among others. He is very excited to teach and encourage young artists as they pursue the same passion he has discovered for theatre!
Scott Byrom
Music Instructor of Piano and Voice
Scott has been playing piano and making music most of his life, having been a part of traveling singing groups and jazz bands throughout his high school and college years in Ohio and Kentucky. After graduating from Asbury College with a journalism degree, he pursued writing and editing for a few years before returning to his first love, earning a Master of Music degree in vocal performance and conducting from the University of South Dakota. Performing in musicals and opera along the way, he has also been an adjudicator for vocal competitions in South Dakota, a choir director with several churches, a vocal coach for a summer stock theater, and a piano and voice teacher for over twenty years.
Drawn to Lancaster County to act in several shows at Sight and Sound's Millennium Theater in Strasburg, Scott loved the area so much he decided to stay. For the last eighteen years he has served as the worship pastor and the director of worship arts at Ephrata First United Methodist Church. In his free time he enjoys bicycling, outdoorsy stuff, soaking up movies, and doing totally cool things with his wife, Lisa, and three children. Scott is excited to be a part of the Cavod family, impacting Lancaster County for the Lord through the arts.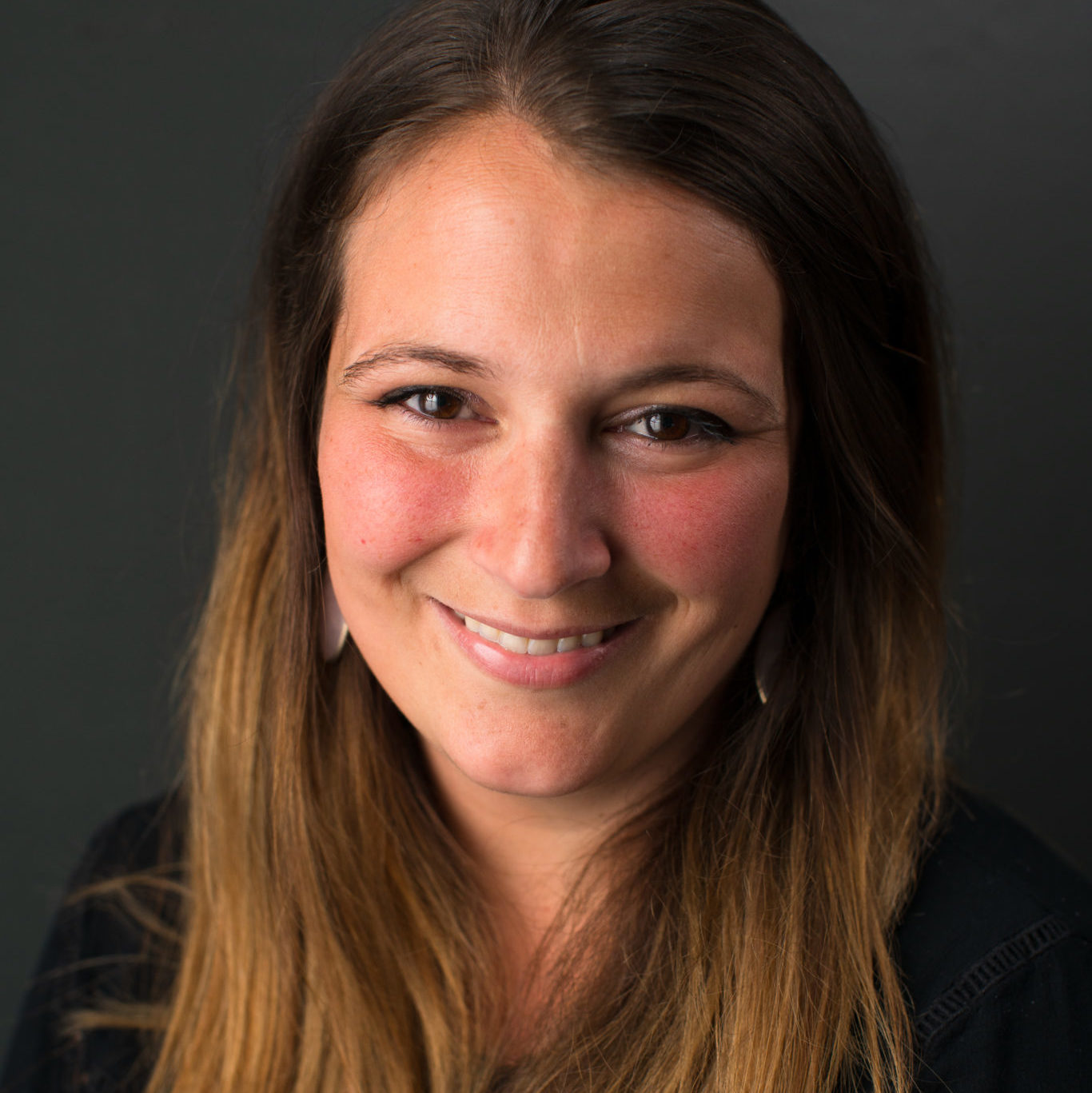 Sarah Finch
Music Instructor of Voice
Bio coming soon.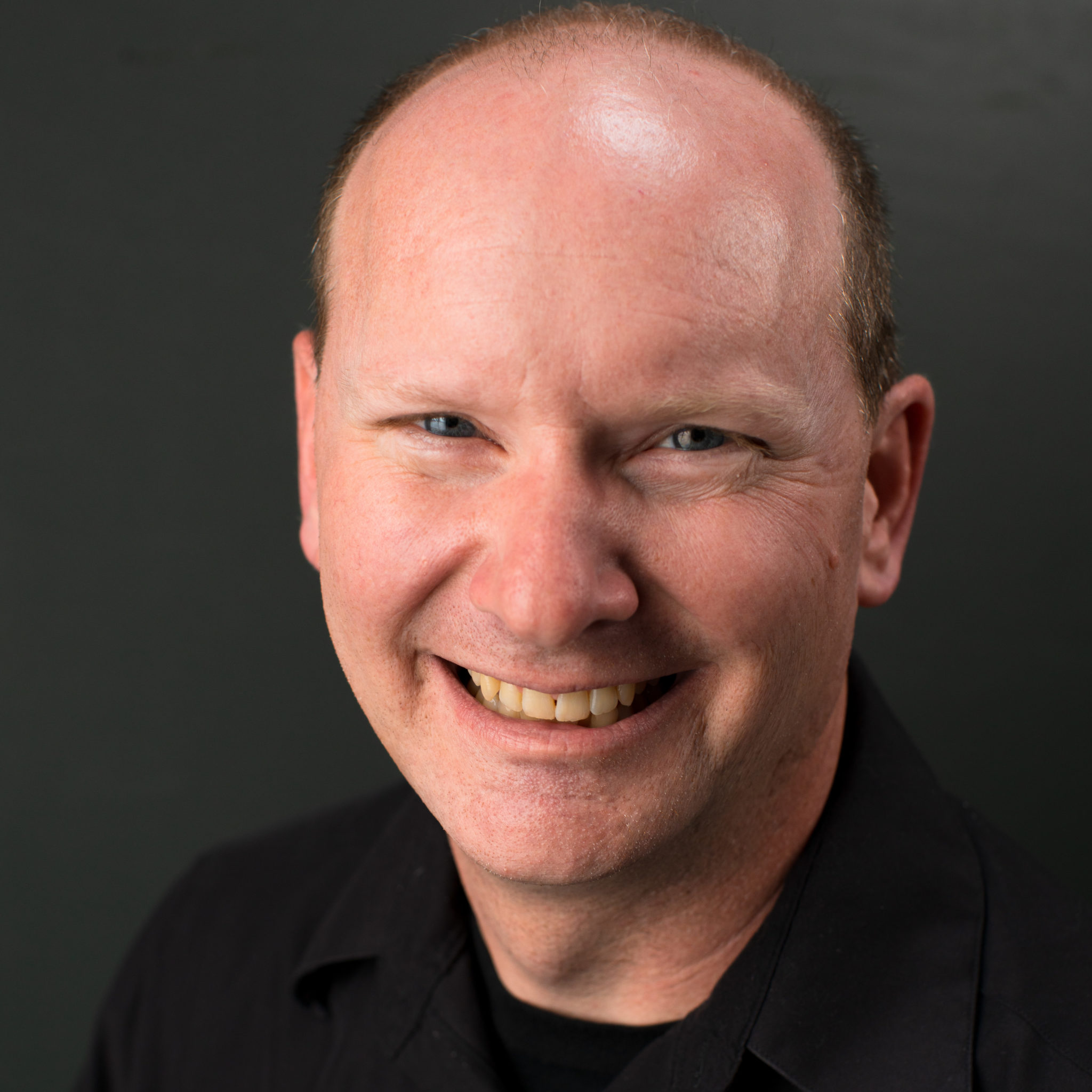 Steve Rau
Music Instructor of Drums
Originally hailing from Lancaster County, Steve Rau has recently relocated here and is excited to be teaching at Cavod. Steve studied vocal music, marching band, and music theater at Indiana University of PA and led many youth bands and student choirs over the years. He is partial to Harry Connick Jr. and Frank Sinatra and although he feels he was born in the wrong decade and has missed his calling as a crooner, Steve is grateful for the musical opportunities he enjoys with his wife, Amy. Some of his favorite theatrical roles have been various and sundry characters in the Shawnee Playhouse Irish comedies, Reuben in Joseph and the Amazing Technicolor Dream Coat, Bert the cop in It's A Wonderful Life, Jim in Gifts of the Magi, and Chip in On the Town. He has been a worship team drummer, youth leader, and assistant pastor in several churches and ministries in upstate NY and the Poconos and loves his family and his two girls, Hannah and Emily.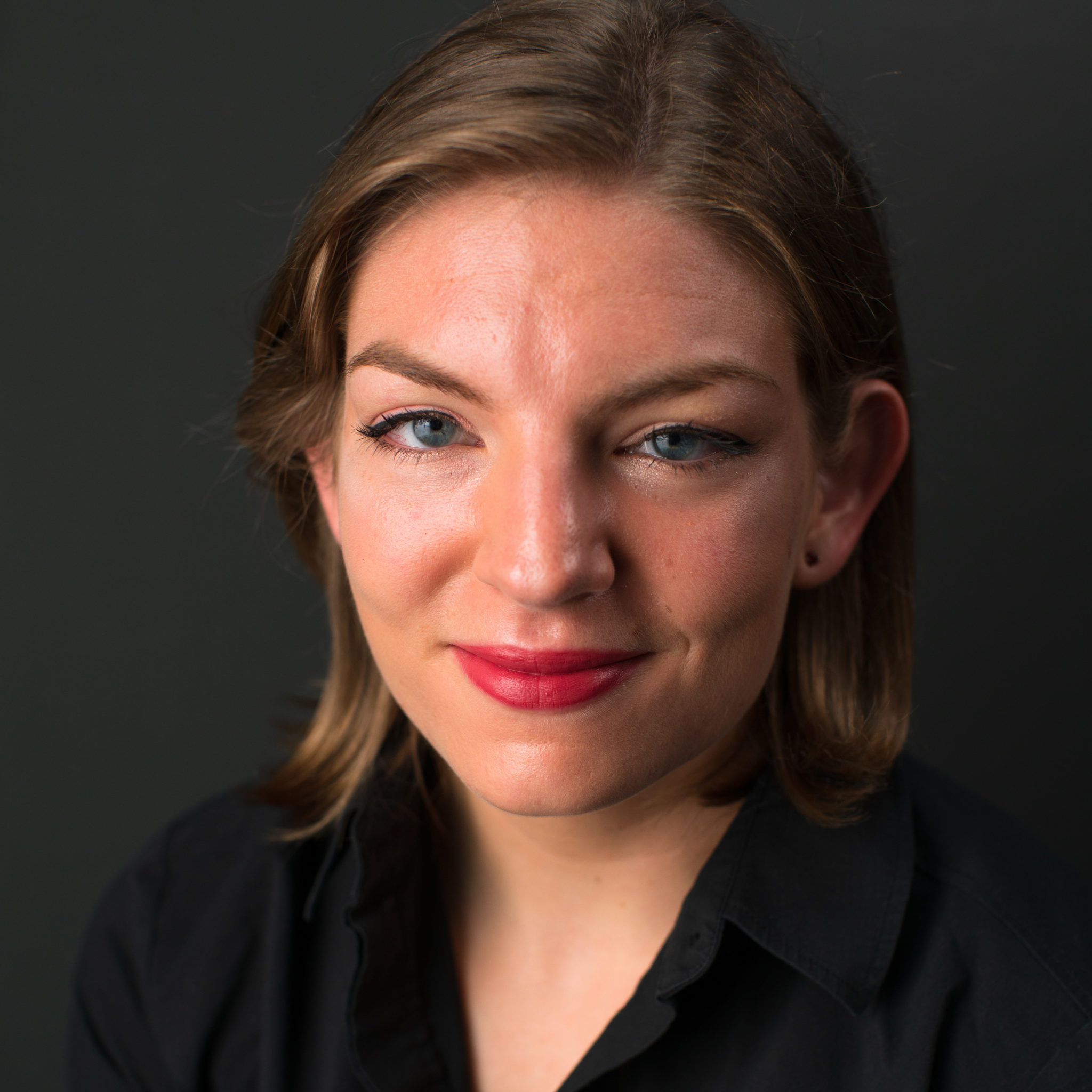 Ruby Rublesky
Music Instructor of Piano
Ruby Rublesky is an accomplished pianist originally from Lancaster, Pennsylvania. She began taking piano lessons at the age of 3 and started composing for violin and piano almost immediately. When she reached age 6, she received full scholarship to study piano and music composition with David Auldon Brown. She is an avid performer and composer in the tristate area. A Gretna Music "First Listen Artist", she has had opportunities to perform at various prestigious events. In 2016, she was invited to perform alongside distinguished teachers of the area in Opera Lancaster's "Pass the Torch" concert series.
Ruby is very passionate about sharing her gift of music with her community. She is a frequent performer at Quarryville Presbyterian Retirement, Kendal Retirement Community, and Willow Valley Communities. She has given past concert series at Rockland Place Communities, Chadds Ford "The Gables", and Masonic Villages of Elizabethtown. She has also competed in many competitions and received second place in the Dean Dutcher Memorial Music Scholarship Competition, was a Finalist in the Lancaster Instrumentalist Competition, won First Place in the Music School of Delaware Piano Competition, and was a two-time recipient of the Watermark grant.
For the past 5 years, Ruby has been instructing music lessons to people from ages 5 to 40. Also, she frequently coaches musical ensembles, and is a proficient accompanist.Aside from music, Ruby has a passion for fitness and maintaining a healthy lifestyle. She is passionate about the parkour discipline, and is a member of Parkour Generations Lancaster, where she is currently pursuing her ADAPT level 1 coaching certification.
Kristopher Scherer
Music Instructor of Guitar
Bio coming soon.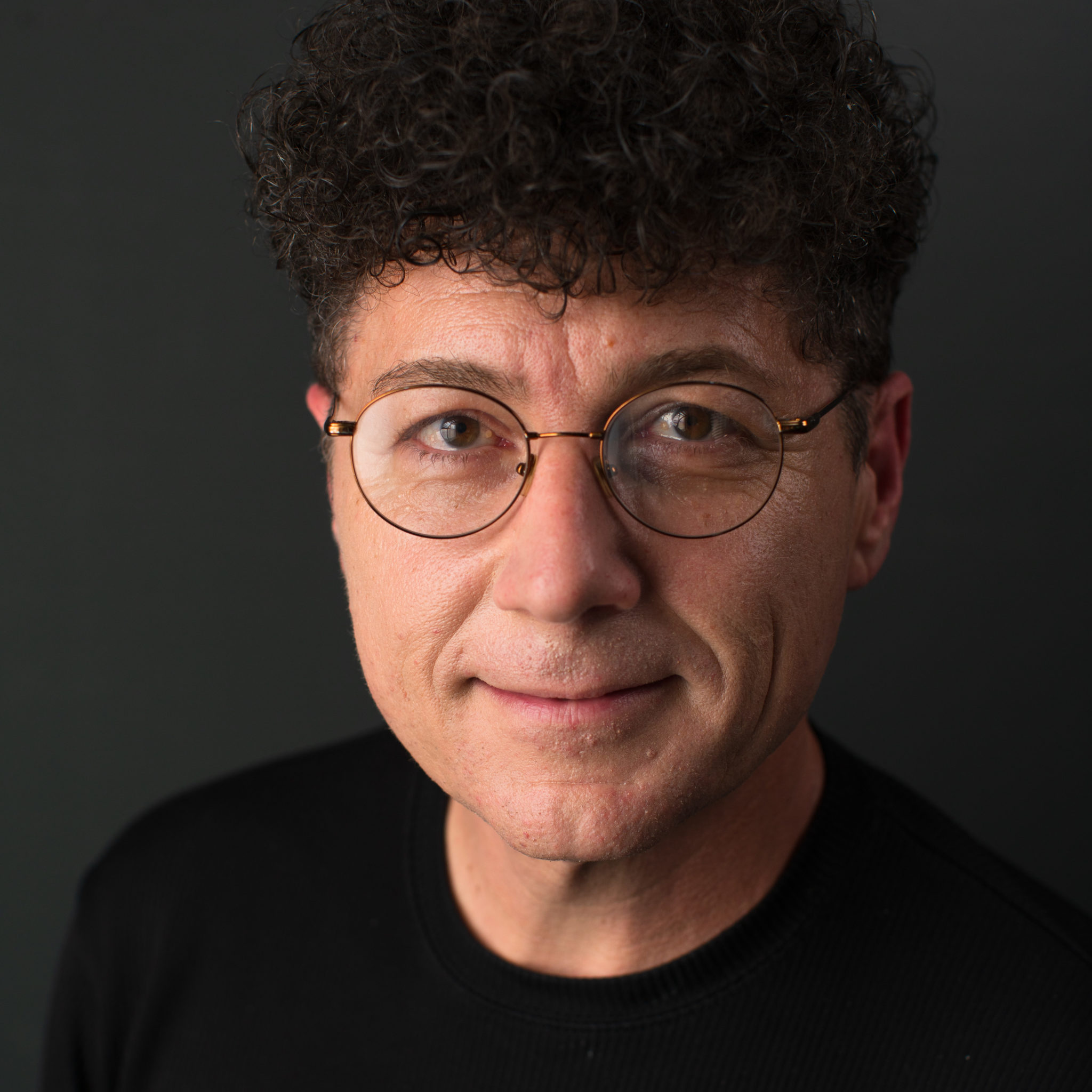 George Yellak
Music Instructor of Drums and Guitar
George has been playing drums since 1977. He did bachelor's work in Jazz Studies with a Concentration in Percussion at the University of North Texas from 1983-86. He studied with Colin Bailey (Vince Guaraldi), Gregg Bissonnette (Woody Herman, David Lee Roth), Rick Latham (Quincy Jones), Clyde Lucas (Illinois Jacquette). George also toured as a drummer with Rhythm & Blues artists such as Little Joe Blue & Gregg Smith, and during that time shared the stage with names such as B.B. King, Johnny Taylor, Bobby Blue Bland, and host of others. George has been playing jazz, funk, blues, and sacred music in the Central Pennsylvania area for the past 20 years, working with artists such as Dave Wilson and Robin Work. His current creative musical project is a trio called The Go Particle. George has been playing and teaching guitar, bass, drums & piano for the past 20 years. He is currently the Music Director of Wheatland Presbyterian Church in Lancaster, and an adjunct professor for Lancaster Bible College. George has participated in many music training events both locally and internationally.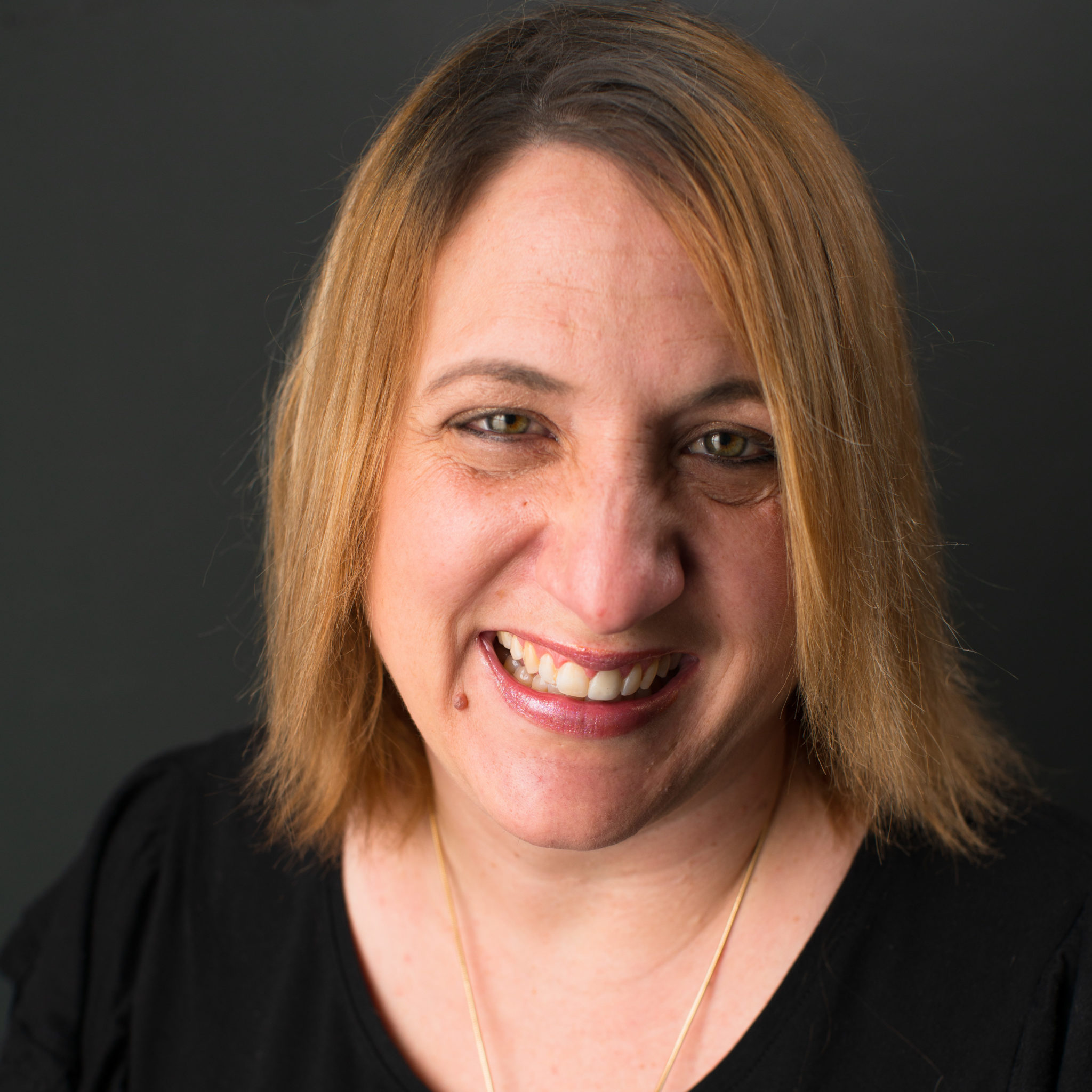 Courtney Gruber
Gymnastics Instructor
Coach Courtney a USAG Certified gymnastics coach. She has been a coach for competitive gymnastics for a few years. Courtney trained in gymnastics for more than 9 years. She has coached recreational level gymnastics and is also a certified instructor for the US Junior Olympic program! Courtney has a passion for helping gymnasts to achieve their goals and have fun while doing it!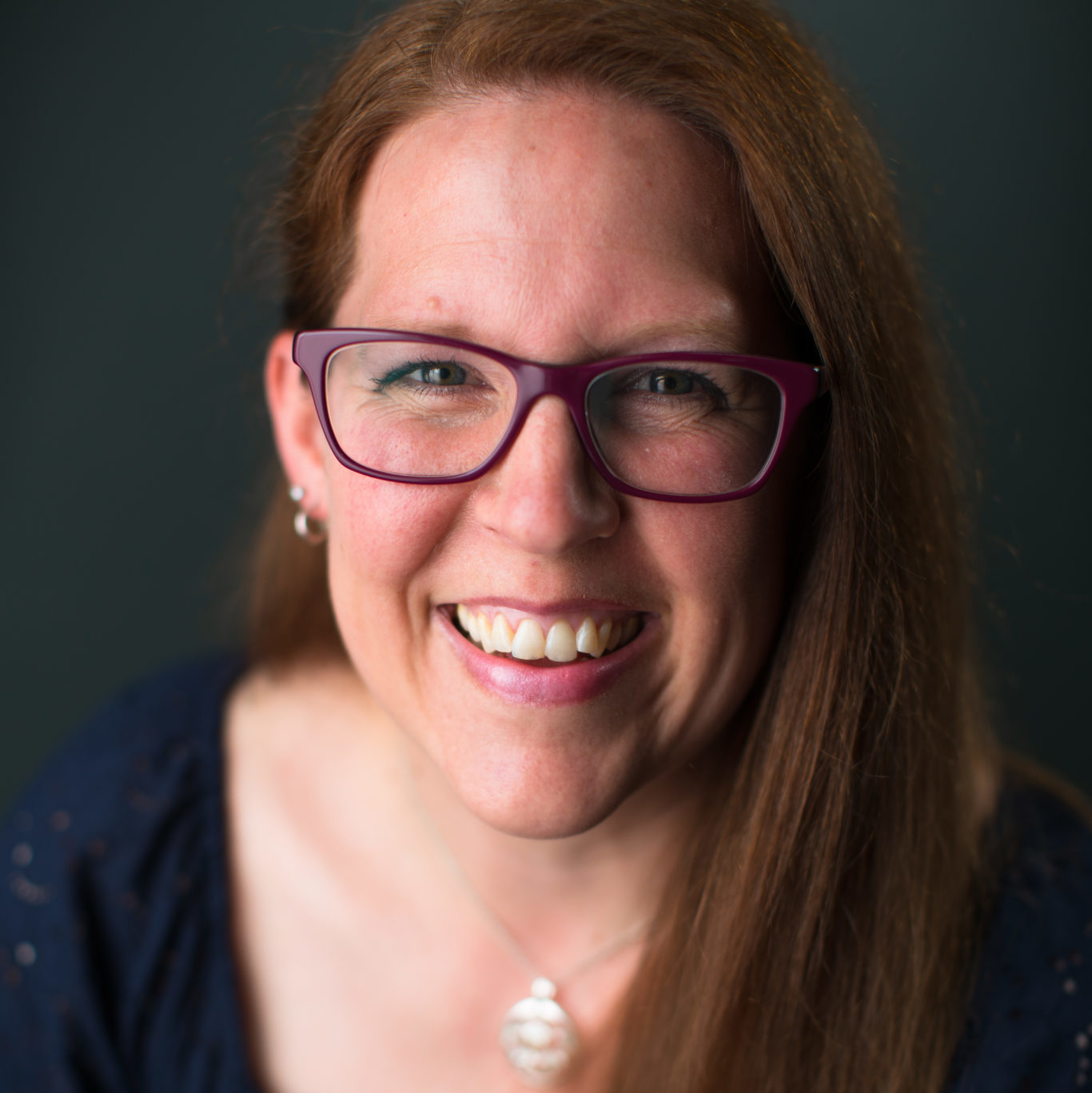 Melissa Everett
Early Arts Instructor
Bio coming soon.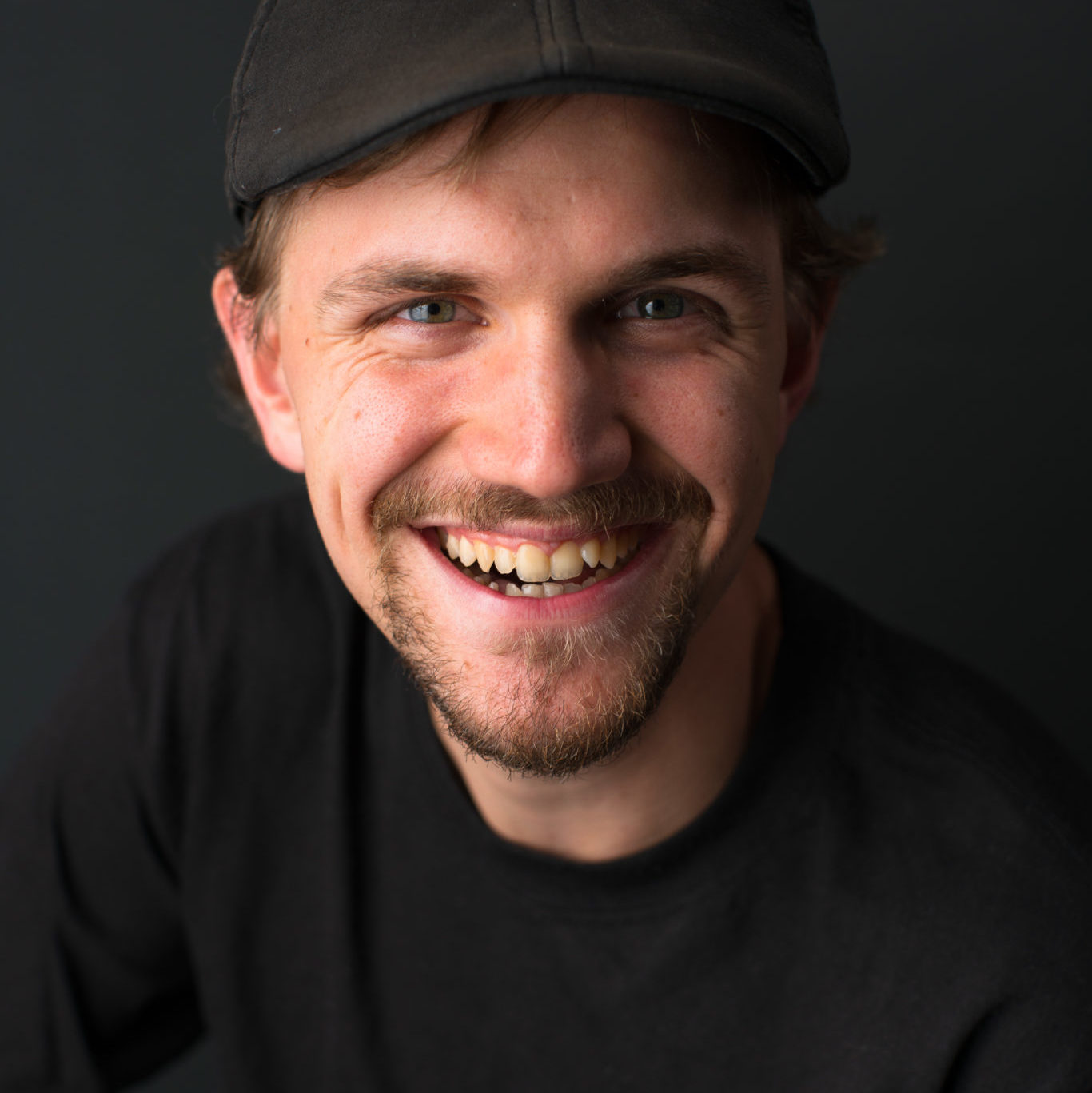 Caleb Zimmerman
Instructor of Hand-to-Hand Combat
Bio coming soon.