Meet Our Team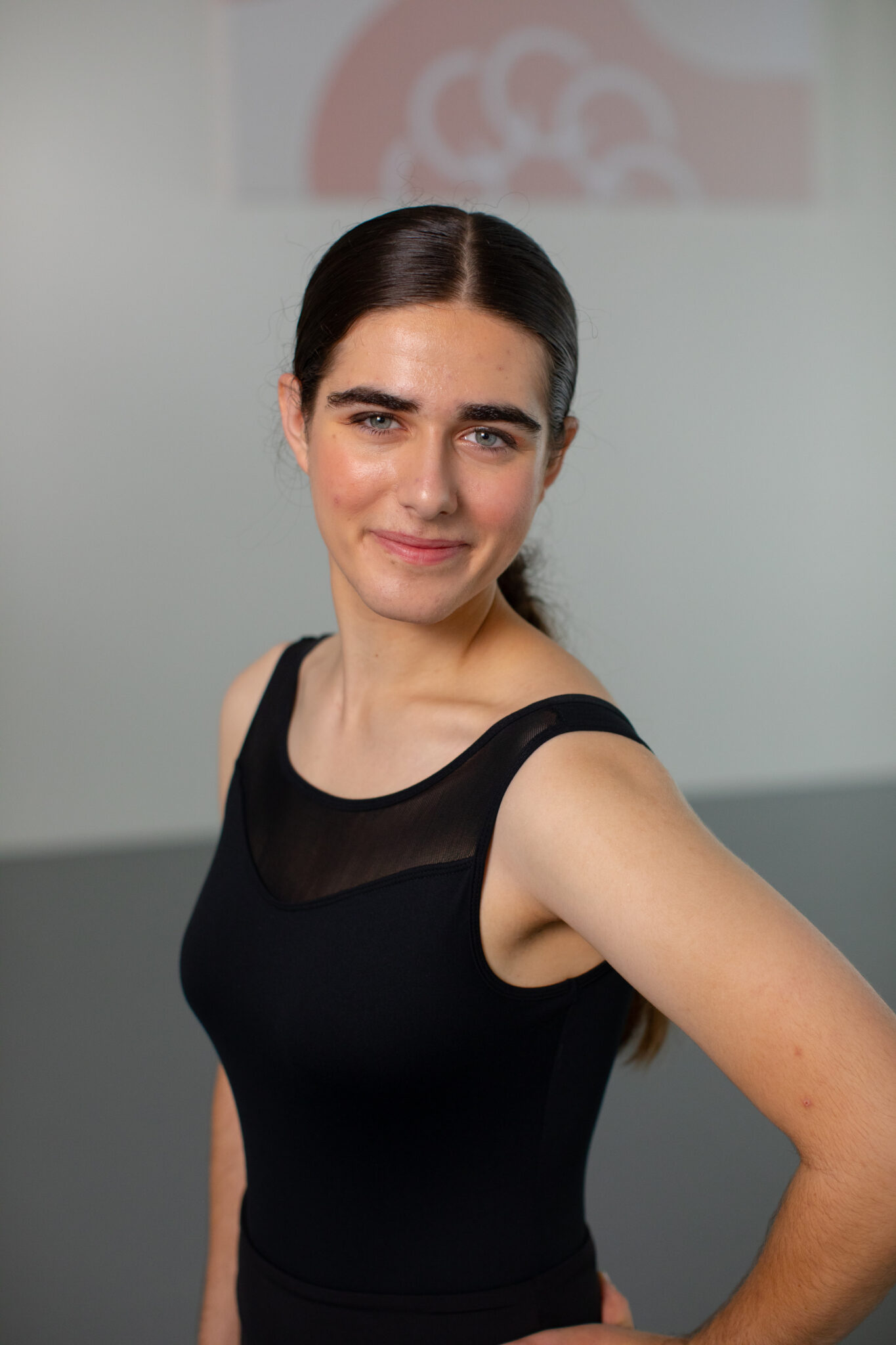 Miriam Shera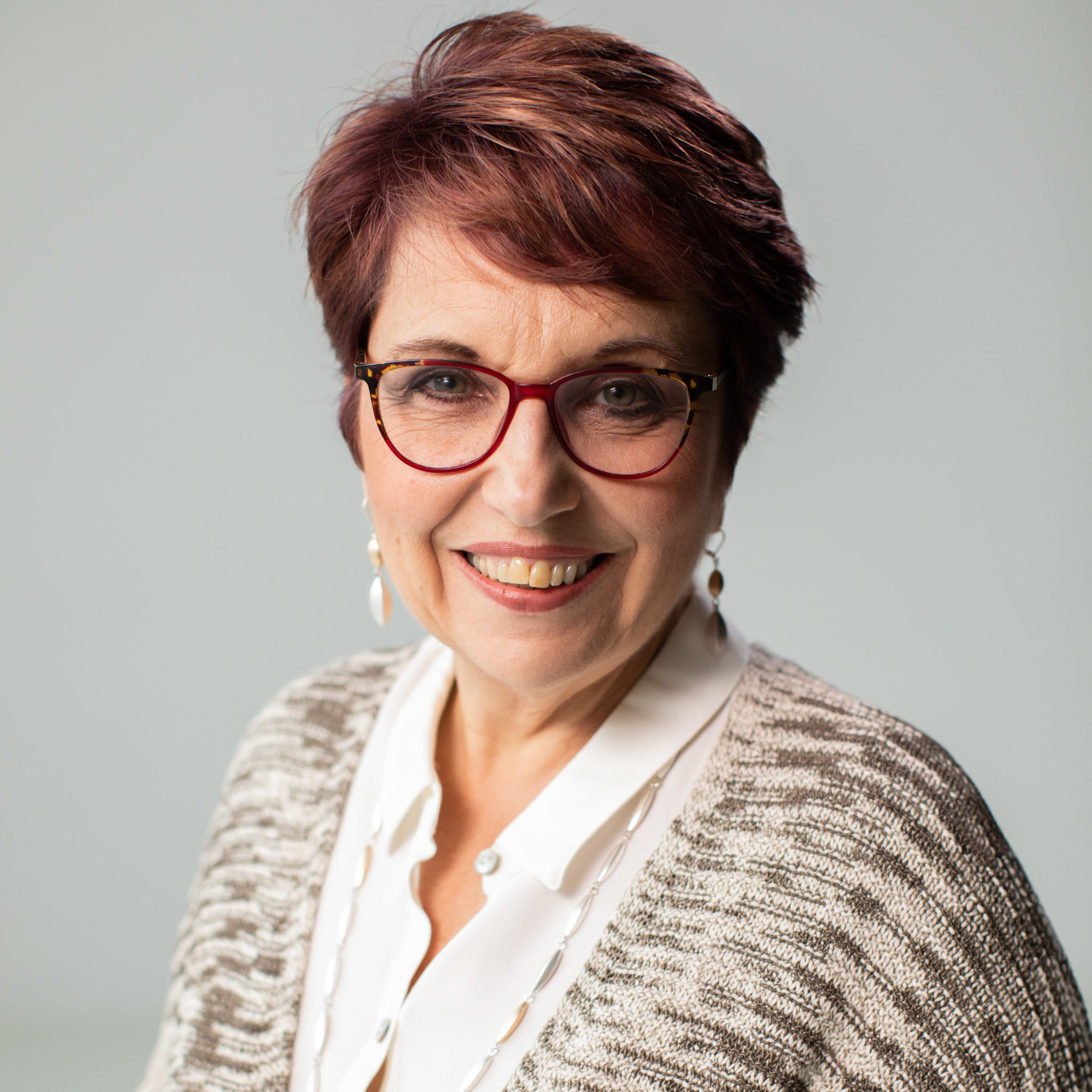 Connie Dienner
Executive Director, Founder
Connie Dienner is the founder and director of Cavod Performing Arts. For over 40 years, she has been involved in the arts throughout the United States and abroad as she's followed God's calling to foster environments where creative people are accepted and their gifts nurtured. Connie has been influential in demonstrating how excellence in the performing arts can be used to grow and advance God's Kingdom. She has led her team in making Cavod a place where students are trained and mentored to use their creative gifts in a purposeful and world-impacting way. Connie's passion for the Lord is evident as she mentors, loves and follows the Lords direction. Connie lives with her husband in Leola, and loves spending time with her 11 grandchildren.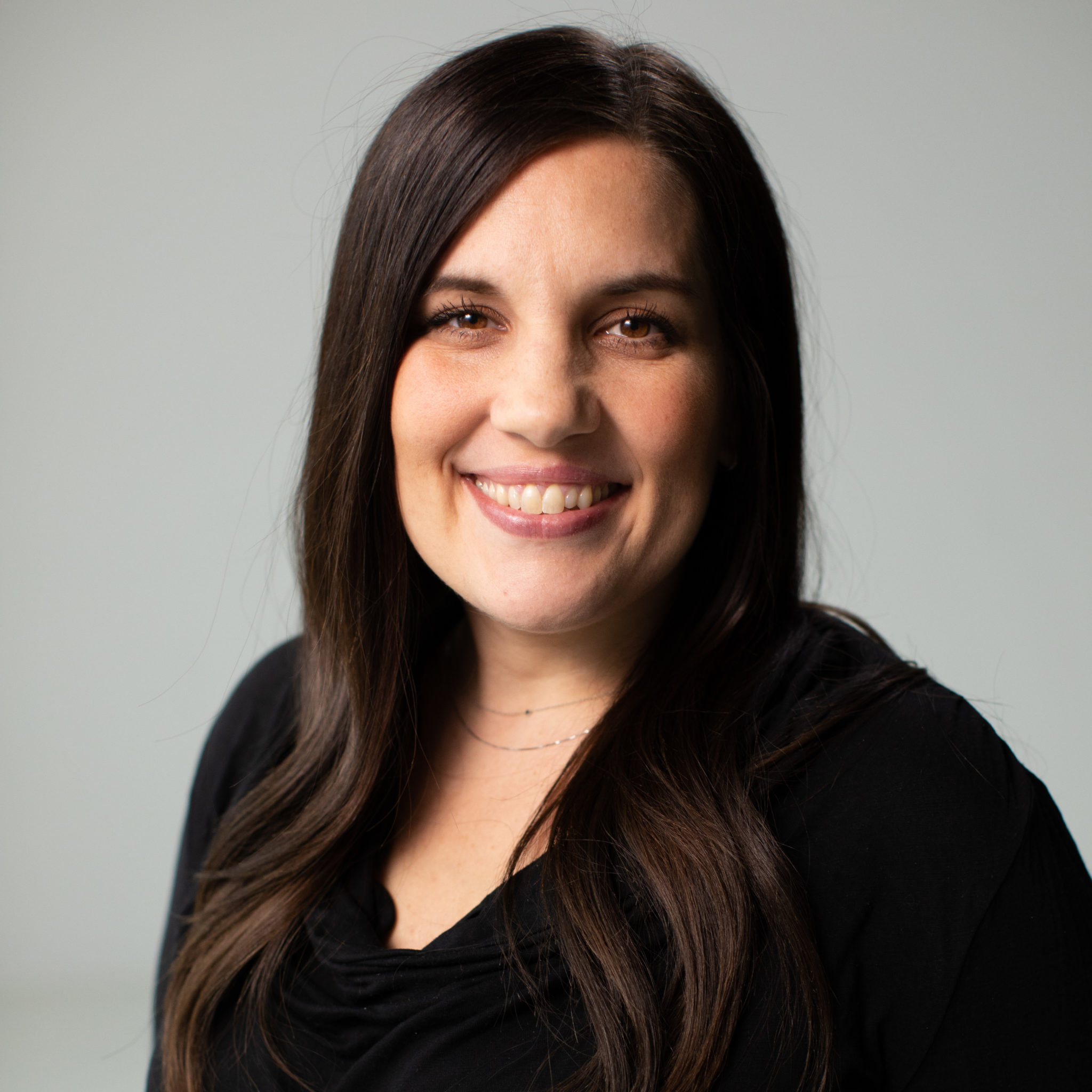 Tahnya Lapp
Creative Advisor
Tahnya has been dancing at various performing arts schools in the region from a very young age. Her passion for dance developed when she traveled and performed across the east coast on a mission trip at 14 years old. It was then that she discovered there was more to dance than looking good onstage… dance is a powerful tool that breaks cultural barriers and reaches the hearts of people without even saying a word. Tahnya has been with Cavod since it's small beginnings. She has taught Hip-Hop, Modern, Worship Dance and Ballet. She has received much guidance from Carolyn Trythall, former owner of Lancaster School of Ballet. She has been taught under the professional instruction of Paul Sutherland (Joffrey Ballet), Brunhilda Ruiz (Joffery Ballet), Emily Borthwick (Contra Costa Ballet), Raymond Lukens (American Ballet Theatre), Christopher Hird (Boston Ballet), Franco De Vita (American Ballet Theatre). She is certified in teaching Cecchetti through grade IV from Cecchetti Council of America. She is very excited about the potential Cavod has not only to raise up dancers with beautiful technique but dancers that can dance with excellence and purity unto the Lord. She has a passion to see the Kingdom of God influence the world with dance that is modern and relevant, instead of the world influencing the Kingdom. Tahnya, her husband, Richard, and their children reside in New Holland.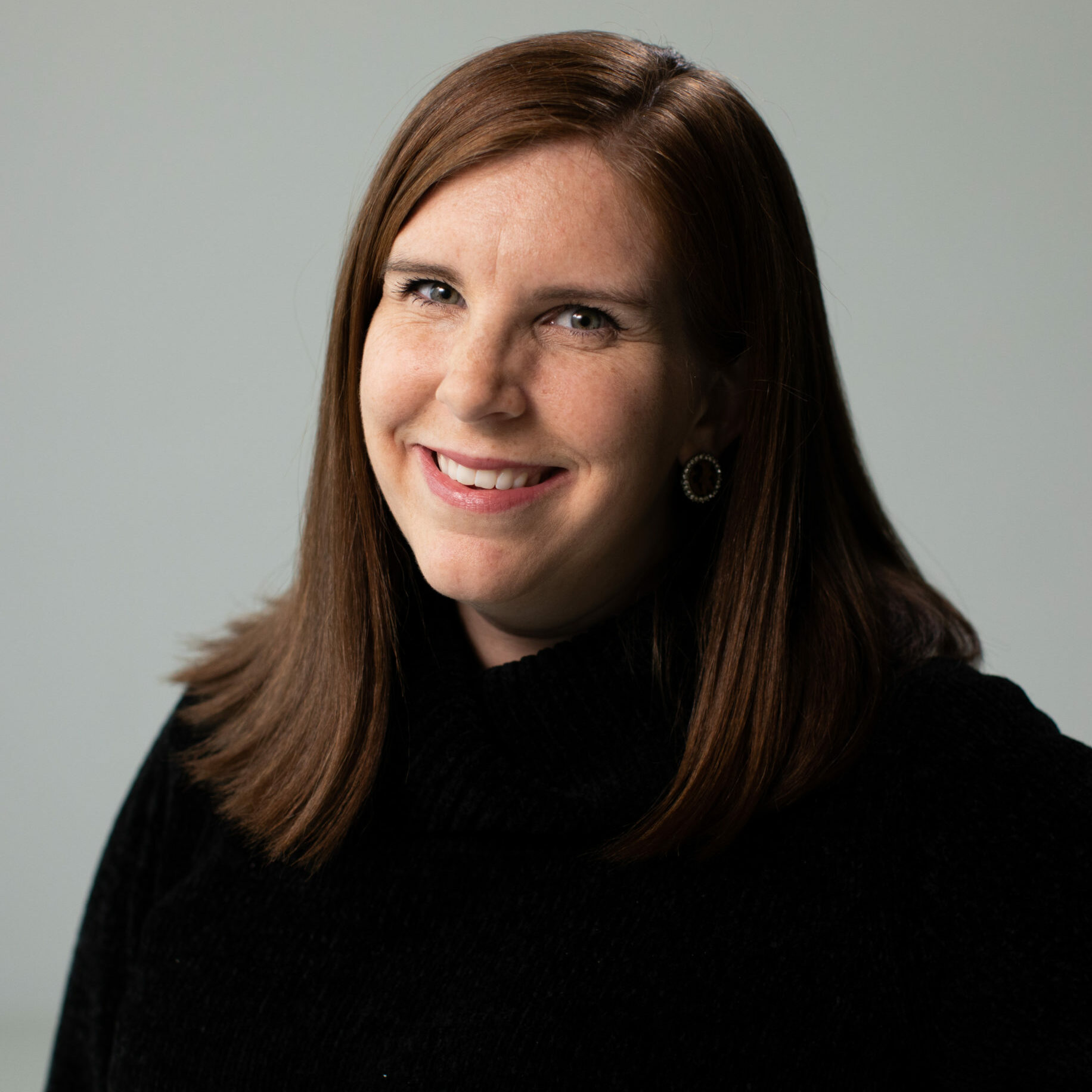 Jill Hertzog
Artistic Director of Cavod New Holland, Artistic Director of Citylight Dance Theatre, Modern, Worship Dance
Jill grew up right outside of Boston, and joined the Cavod Team after moving to Lancaster County in 2015 with her husband Joel who pastors a local church. Jill and Joel are passionate about ministry and have 2 young boys. Jill graduated from Roger Williams University with a Bachelor of Arts in Dance/Performance Studies and Secondary Education. She trained under Kelli Wicke-Davis and the Roger Williams faculty. During her collegiate studies she had the incredible opportunity to work with a variety of well-known artists from the New York area and beyond including: Sean Curran, Neta Pulvermacher, Jenny Rocha, Tiffany Mills, Carl Flink (Limon Dance Company) and Jennifer Conley (Martha Graham Dance Company). Post college she performed for dance companies throughout the Northeast including: Dendron Dance Company, Voices of Hope, Navarasa Dance Theatre, and Audra Carabetta Company. Jill co-directed Awakening Youth Dance Company in 2008-2010, and founded/directed Agape Dance Theatre in 2012-2015. She had the amazing opportunity to launch several original productions partnering with Vineyard Community Church of the greater Boston area, her favorite production being "Every Captive Free", an original show based on a woman's true story of human trafficking and how Jesus brought her to a place of freedom and redemption. Since joining Cavod, Jill has had the honor of directing the dance department and Citylight Dance Theatre (formerly Cavod Dance Company). She is passionate about how this ministry has a vision to use the artistry of dance to give God the glory. She has played a large role in fostering discipleship among the dance company, and has loved being able to grow as a choreographer creating dozens of original pieces while serving as artistic director. Jill predominantly teaches and choreographs modern or contemporary dance work, but has trained in many other dance genres, gymnastics, yoga, and acrobatics. Jill has always had a passion for dance, but her number one love is sharing the hope of Jesus with others. She believes the performing arts is a powerful tool to share this hope. Prior to becoming part of Cavod, Jill served as the Director of Children's, Youth, & Arts Ministry at Vineyard Community Church in the Boston area, she was a preschool teacher for three years, and also taught dance at performing arts centers and schools all over Massachusetts. In the summer of 2012 and 2013 she traveled to Haiti to teach modern and worship dance while sharing the gospel. Jill is always striving to grow as an artist and teacher, and her desire is to instill the joy of artistic movement in others, while serving Jesus with her life and the gifts he has graciously given her.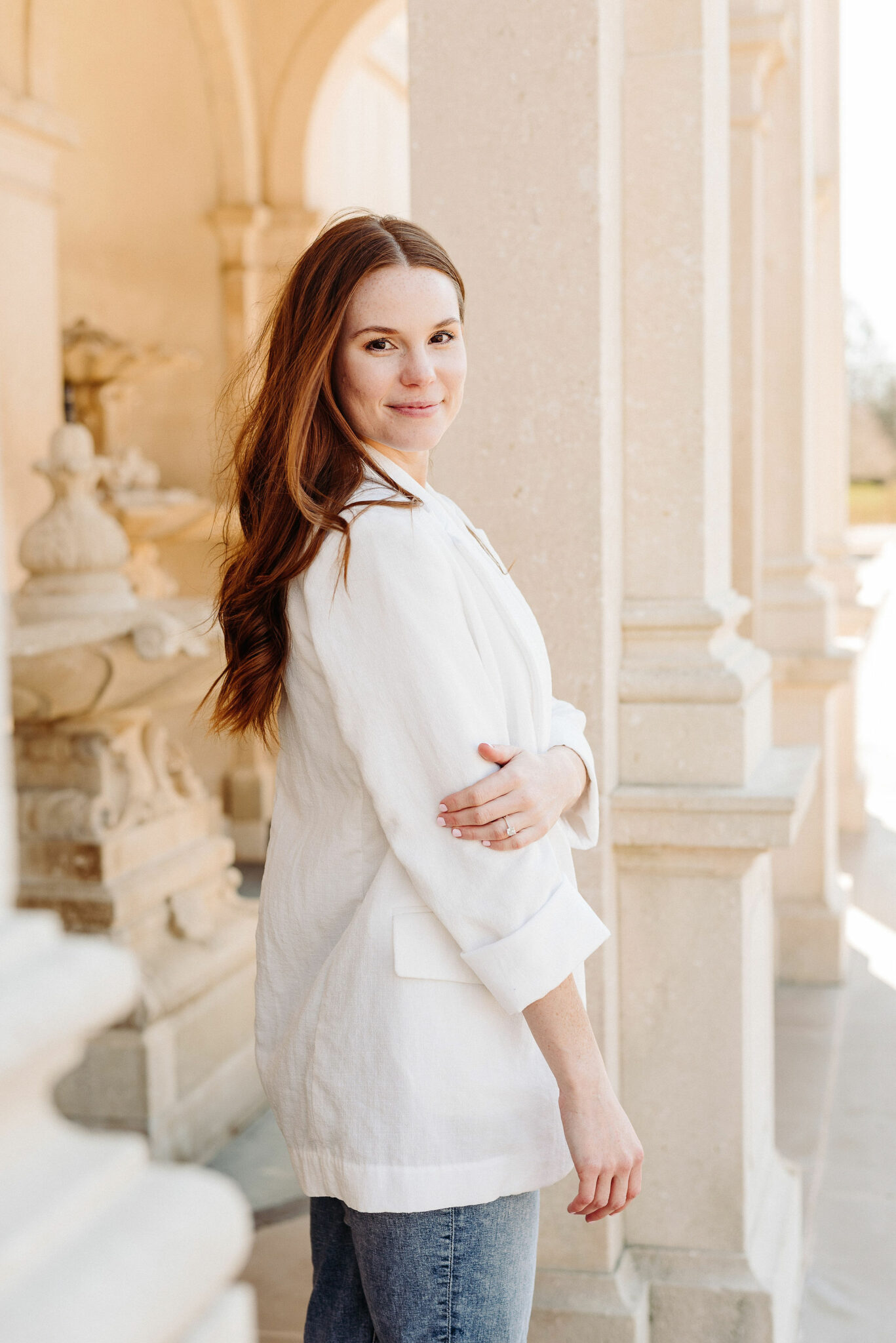 Julie Haney
Artistic Director of Cavod Manheim, Artistic Director of Ornate Dance Theatre, Jazz, Modern, Ballet, Worship Dance
Julie grew up just south of Atlanta, GA where she began dancing at the age of 14. Throughout high school Julie trained at Into the Light Ballet. Here she learned the craft of various dance techniques, but more importantly began fusing her passion of worship with her ability to move and create. After receiving her Associates in Biblical Studies, Julie moved to Houston, TX to dance with Ad Deum II. She spent two years with ADII and then apprenticed with Ad Deum for a full season. During this time Julie had the privilege of serving (performing, teaching, etc) through dance in various locations across the globe including, but not limited to: Hungary, Switzerland, Bulgaria, and the USA. Julie has also trained with incredible dance masters and choreographers including Steve Rooks, Durrel Comedy, Roxane D'Orleans Juste, Vincent Hardy, and more! Julie spent the beginning of 2018 with a group of passionate artists known as Bridge Dance Collective, teaching in the greater Houston area, and receiving her Barre Certification. She received her Barre Certification through the International Ballet Barre Fitness Association and enjoys leading motivational classes built with everyone in mind. In addition, Julie received her teaching certification through The American Ballet Theater National Training Curriculum in the year 2018. She enjoys teaching Ballet, Modern, Jazz, and various other dance techniques! Julie strives to maintain a positive class environment that focuses on proper form, dedication, and performance. She is the director of Ornate Dance Theatre and artistic director of Cavod's micro-campus in Manheim. Julie believes in cultivating a supportive community of like-minded artists, who are passionate about sharing the love of God through the medium of dance. Julie is delighted to be a part of Cavod Performing Arts.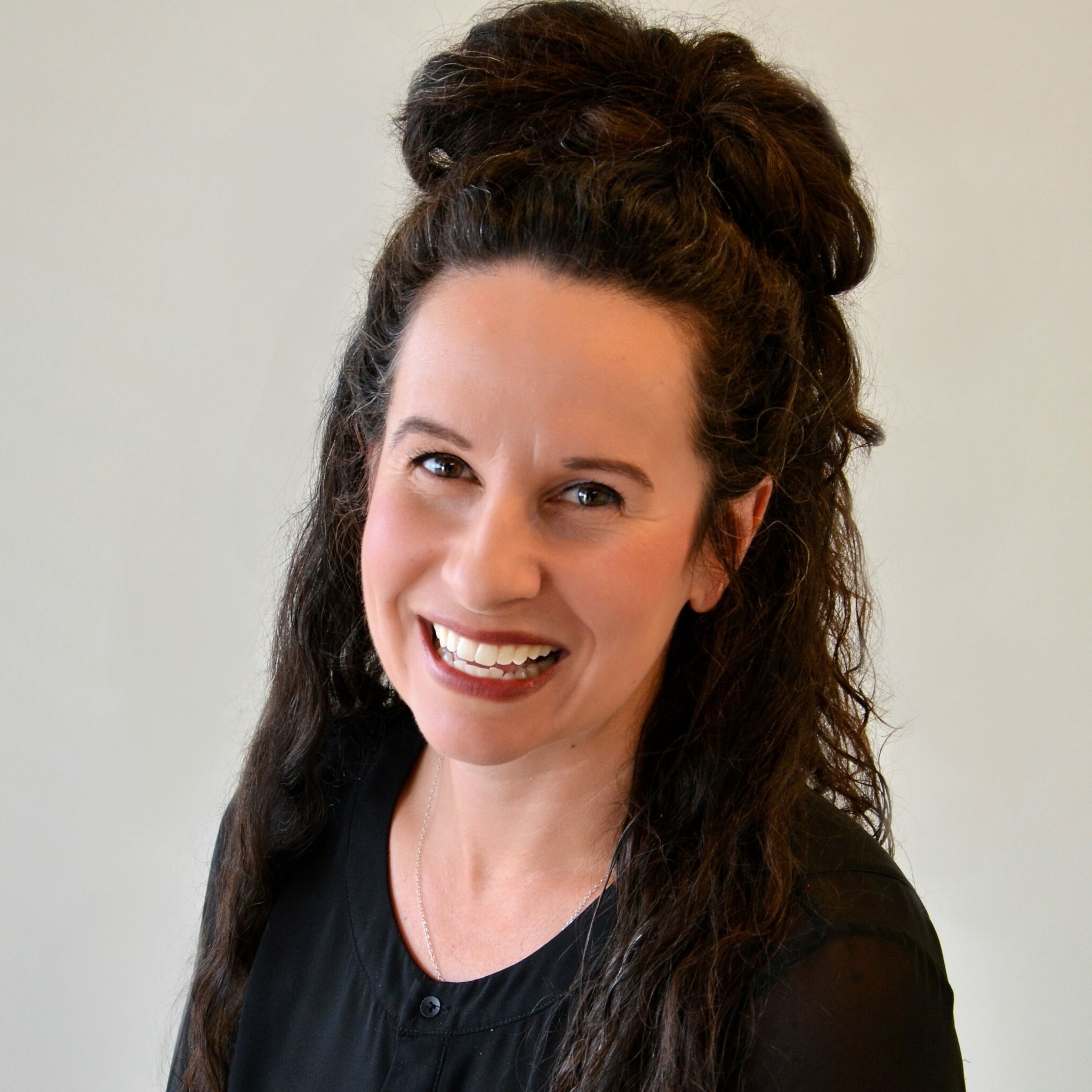 Monica DePaul
Artistic Director of Theatre
Monica is thrilled to be serving as artistic director of Cavod Theatre as well as teaching and directing shows in its thriving, creative community! Monica also performs with Blue Gate Musicals on The Bird In Hand Stage. Past Blue Gate credits include: Karen Ledbetter and Queen Elizabeth in "Josiah for President"; Rosie in "The Confession"; and Eliza in "The Gut Life ". Originally from Orange County, California, she obtained her BFA in Musical Theatre from California State University, Fullerton and then made her way to the East Coast via New York City. After spending 4 years in the Big Apple, she enjoyed 10 years performing with Sight and Sound Theatres here in Lancaster PA as part of the casts of Abraham and Sarah, Psalms of David, Voices of Christmas, In the Beginning, Jonah, Noah and more. Locally she has also had the pleasure of working with such companies as The Fulton Theatre, PRiMA Theatre, Servant Stage Company and Portrait of a Lady Summer Cabaret Series. Favorite roles include: Sarah in Abraham and Sarah, Julie in Showboat and Nimue in Camelot. She has also taught private voice lessons in her home studio, for Meadows of Hope Girls Home and Cavod. Teaching thrills her because it gives her the opportunity to pass on knowledge and experience to the next generation of artists… isn't the way God brings us together beautiful?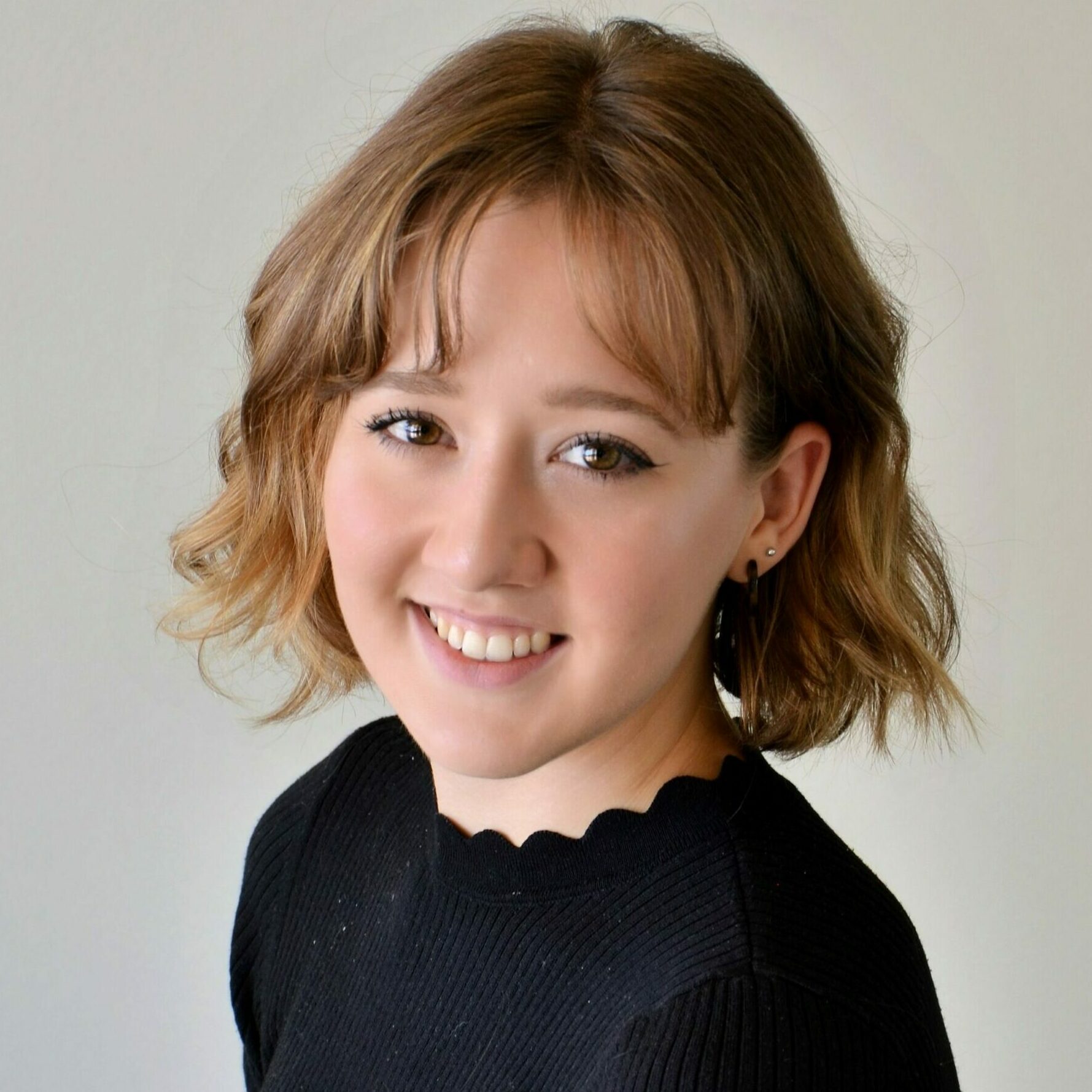 Bergen Sunday
Production Manager, Events Coordinator
Bergen is so excited to serve as both Production Manager and Events Coordinator here at Cavod. Bergen fell in love with theatre in high school after playing the title role in Peter Pan!, and has a passion to continue learning everything she can about both sides of the stage. Graduating from Millersville University with her Bachelor's in speech communication with a concentration in theatre and a minor in creative writing and publishing, Bergen first joined Cavod as a stage management intern, before moving into the larger role of production manager and events coordinator. Besides stage managing, she has also assistant directed, designed props, written a play of her own, and taught at theatre camps in the Hershey and Lancaster areas. When not at Cavod, Bergen works as a junior designer for Wise Interiors and fulfills various roles backstage with Encore! Home School Productions. She also loves reading, organizing, podcasts, and deep discussions. Bergen is thrilled to help fulfill Cavod's mission to Create With Purpose and is so grateful to be a part of the Cavod family.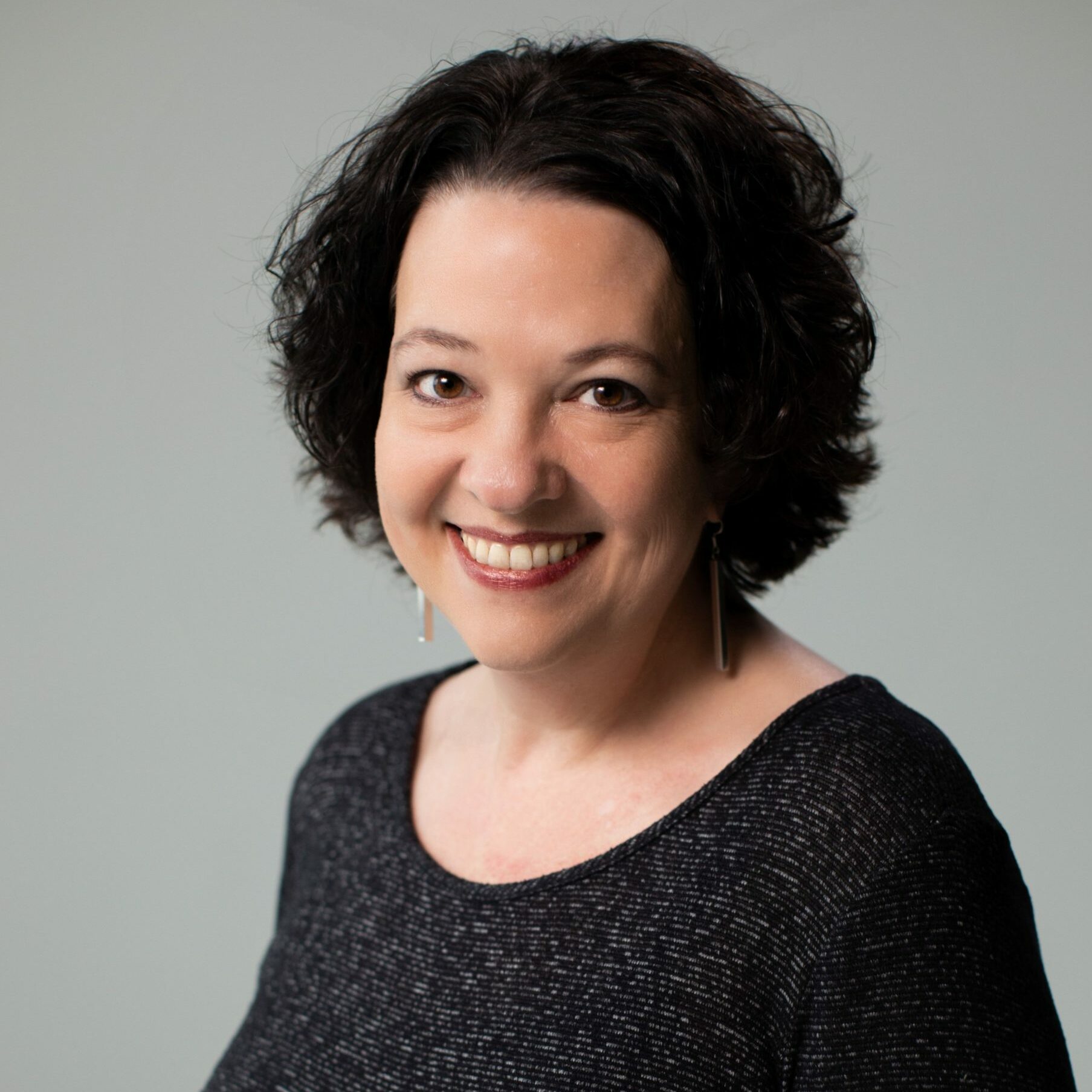 Amy Rau
Office Manager, Piano, Voice
Amy brings a music education degree from Indiana University of Pennsylvania and several decades of experience in musical theatre to Cavod. Both behind the scenes as musical director and pit musician, and performing on stage in operas, broadway-style musicals, and church productions, Amy gets excited about theatre! Favorite performance roles include: Sister Mary Wilhelm in Nunsense Jamboree, Della in Gifts of the Magi, Cherubino in The Marriage of Figaro, and Claire in On the Town. Music directing credits include:  Hello, Dolly!, A Tale of Two Cities, Seussical the Musical, Annie, Singin' in the Rain, Jesus Christ Superstar,  Little Shop of Horrors,  Joseph and the Amazing Technicolor Dream Coat, I Love You You're Perfect Now Change,  Cats, The Music Man, I Do! I Do!, My Fair Lady, and countless church productions. Amy has led worship for several churches, directed the Fred Waring Choral workshop for three years, is a professional photographer and loves tap dancing. She is excited about being a part of Cavod's mission behind the scenes as Office Manager as well as teaching private voice, private piano, and music directing for Cavod Theatre, PRiMA, and Dutch Apple.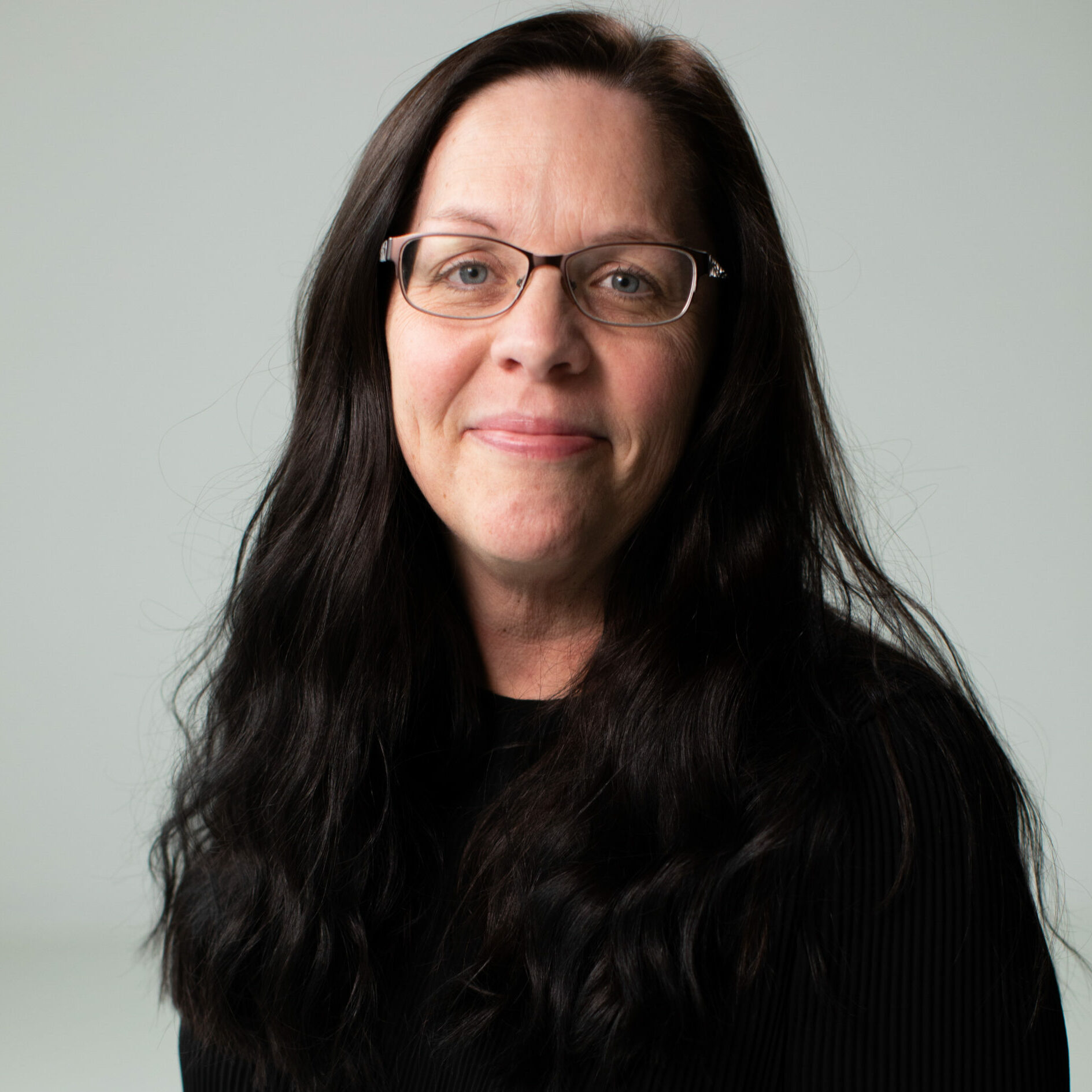 Becky Haas
Front Desk Manager
Becky is Cavod's Front Desk Manager and is thrilled to be helping to make the vision a reality. Becky comes to Cavod with years of managing experience in the workforce and in her family with her husband, Matt, and 4 children. She was drawn to Cavod because of her youngest son who had an interest in music and acting and now it has grown to include a love of dance. He found a place of belonging and encouragement at Cavod and Becky has done everything she could to give back to the organization and now manages the front desks and the Cavod Theatre lobby and house during productions. Her favorite part of the job is meeting all the new students who come through the front door!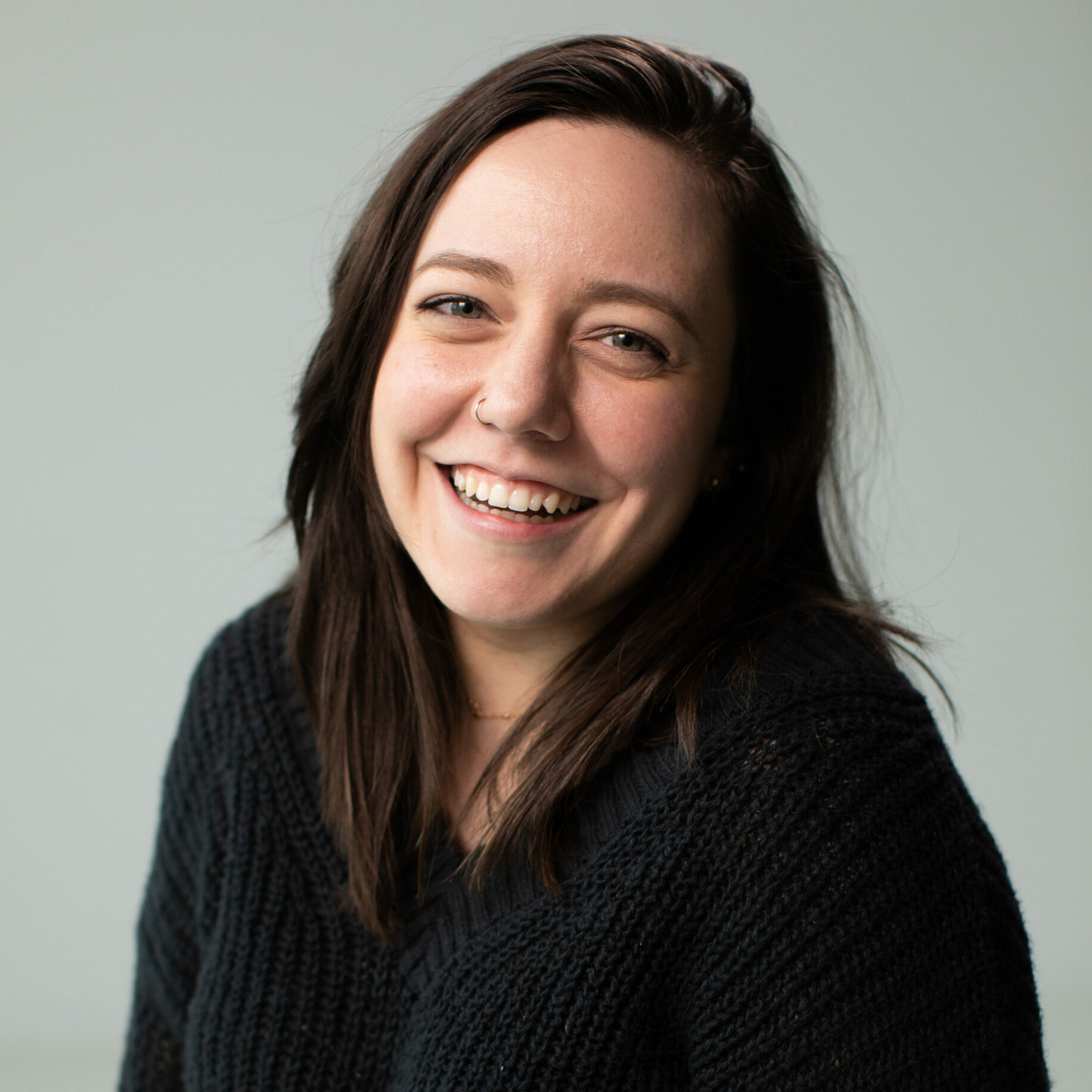 Steph Morales
Artistic Director of Cavod Ballet Theatre
Steph Morales has been studying ballet and modern dance since the age of 10 and has received her Bachelor of Arts in Dance from Belhaven University in 2016.
In 2005, she began taking her dance training seriously and attended Lancaster School of Ballet under the direction of Carolyn Trythall and the Viktor Yeliohin International Ballet Academy under Viktor Yeliohin. Here she trained with instructors Molly Carey, Matthew Metro, Kristie Beatman, and Viktor Yeliohin as well as danced numerous lead roles in classical ballets with Ballet Theater of Lancaster. Stephanie went on to attend Ballet Magnificat's 4 week summer intensive in 2009 and 2010 to further her ballet training with the Ballet Magnificat company members.
While in college, she developed her technique, choreography, and teaching skills further under the direction of Cynthia Newland, Laura Morton, Caleb Mitchell, Ravena Tucker, Sol Nazario, Mia Whitehead, Erin Rockwell, Kristen Bower and Dr. Emily Wright. She worked with several renowned choreographers and guest instructors such as Steve Rooks, Vincent Hardy, Sheron Wray and Kim Nofsinger. She also presented several works in Belhaven Department Showcases and presented her Senior Research "On Display: A Look into Body Dysmorphic Disorder among Female Dancers" to the University as well.
Post college, you can find Steph working as a dance instructor in Lancaster, Pennsylvania. She continues to pursue her passion in choreography by presenting works in local festivals, choreographing shows for Cavod Theater (Dr.Dolittle Jr., Beauty and the Beast Jr., Seussical, Lion King Jr., Mary Poppins Jr., and Gift of the Magi), creating and directing Wonder – a contemporary ballet for Cavod Ballet Theatre, as well as traveling to set works on companies.  Stephanie also attended American Ballet Theater's National Teacher Training and is a certified ABT NTC teacher in the pre-primary- level 3 curriculum.
Whether teaching, dancing, or choreographing, Steph's passion is to instill the love of the art of dance into her students or audience. Her hope is to show the joy that dance can bring your soul. She believes that through hard work, dedication, laughter, and learning from mistakes, one can find an appreciation for dance no matter what you do in the future.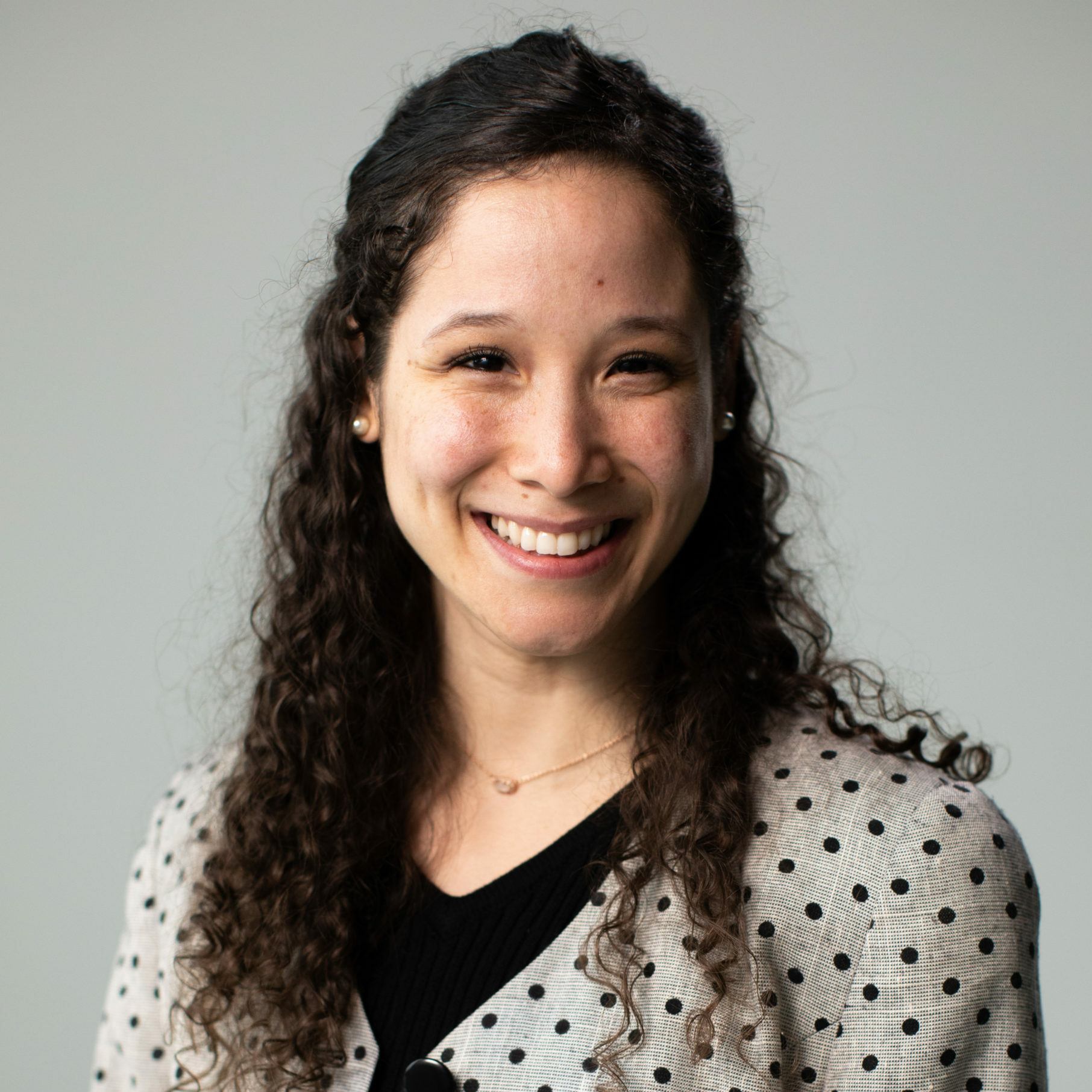 Lillian Ortiz
Assistant Director of Citylight Dance Theatre, Ballet, Pointe
Lillian began her pre-professional ballet training at the age of 13 under the direction of Marcia Dale Weary at the Central Pennsylvania Youth Ballet for a total of four years. She went on to further her dance training after high school with the Miami City Ballet School under the instruction of Carter Alexander and Geta Constantinescu where she enjoyed performing in both classical, as well as several neo-classical works by George Balanchine. As Lillian's heart began to increase for Christian ministry and worship dance she discovered Ballet Magnificat, a Christian ballet company based in Jackson, Mississippi where she spent two years studying dance in their trainee program before being promoted to Company Artist in 2012 which gave way to a seven-year touring career ministering, performing professionally, and teaching ballet all over the United States and world including the countries of Austria, Brazil, Germany, Honduras, Italy, and South Africa to name a few favorites. Today as a full-time ballet instructor at Cavod in New Holland and Manheim, certified in teaching Progressing Ballet Technique (PBT), with her strong integrity and love for the art form, Lillian desires to preserve the timeless classic technique of ballet and inspire students with her knowledge and experiences, ultimately hoping to aid in the reclaiming of the arts in her local community unto the glory of God.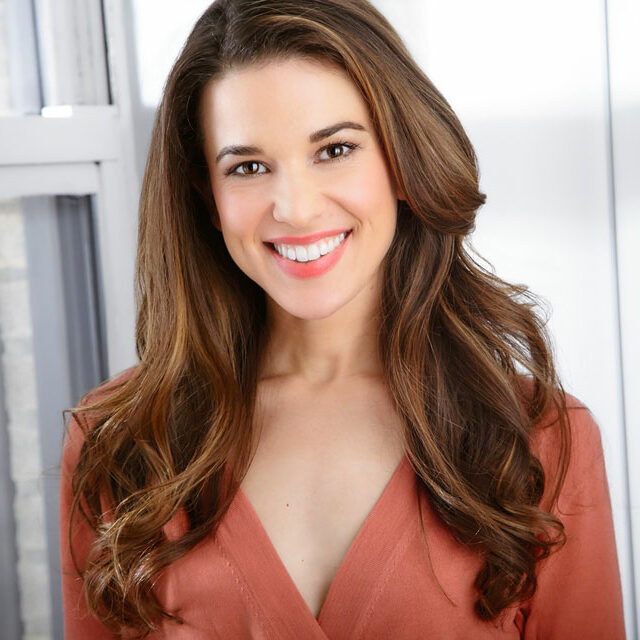 Stephanie Martin
Tap, Jazz, Ballet
Stephanie Martin is a teaching artist, choreographer, and Pilates Instructor. Stephanie holds a BFA in Dance and minor in Family Studies and Human Development from the University of Arizona. She spent over a decade teaching at Broadway Dance Center, Steps on Broadway, Ballet Academy East, and various fitness gyms in New York City. As a performer, she has toured internationally and nationally; a few favorites: White Christmas, Mamma Mia!, 42nd Street and Ad Deum Dance Company. You can find Stephanie swing dancing in season two of the Marvelous Mrs. Maisel and in a Zips Dry Cleaning commercial. She is represented by MSA Agency and a proud member of AEA. Stephanie had the honor of restaging the original choreography of Tony-nominated choreographer Randy Skinner for the 42nd Street 2016 National Tour.  Stephanie also has a heart for disaster relief and bringing the healing power of art to underserved areas. In NYC she volunteered with ASTEP, Sing for Hope, and has served as the outreach director and is the Co-founder of ALMA NYC. Stephanie and her husband and two little ones are thrilled to be part of the Cavod family!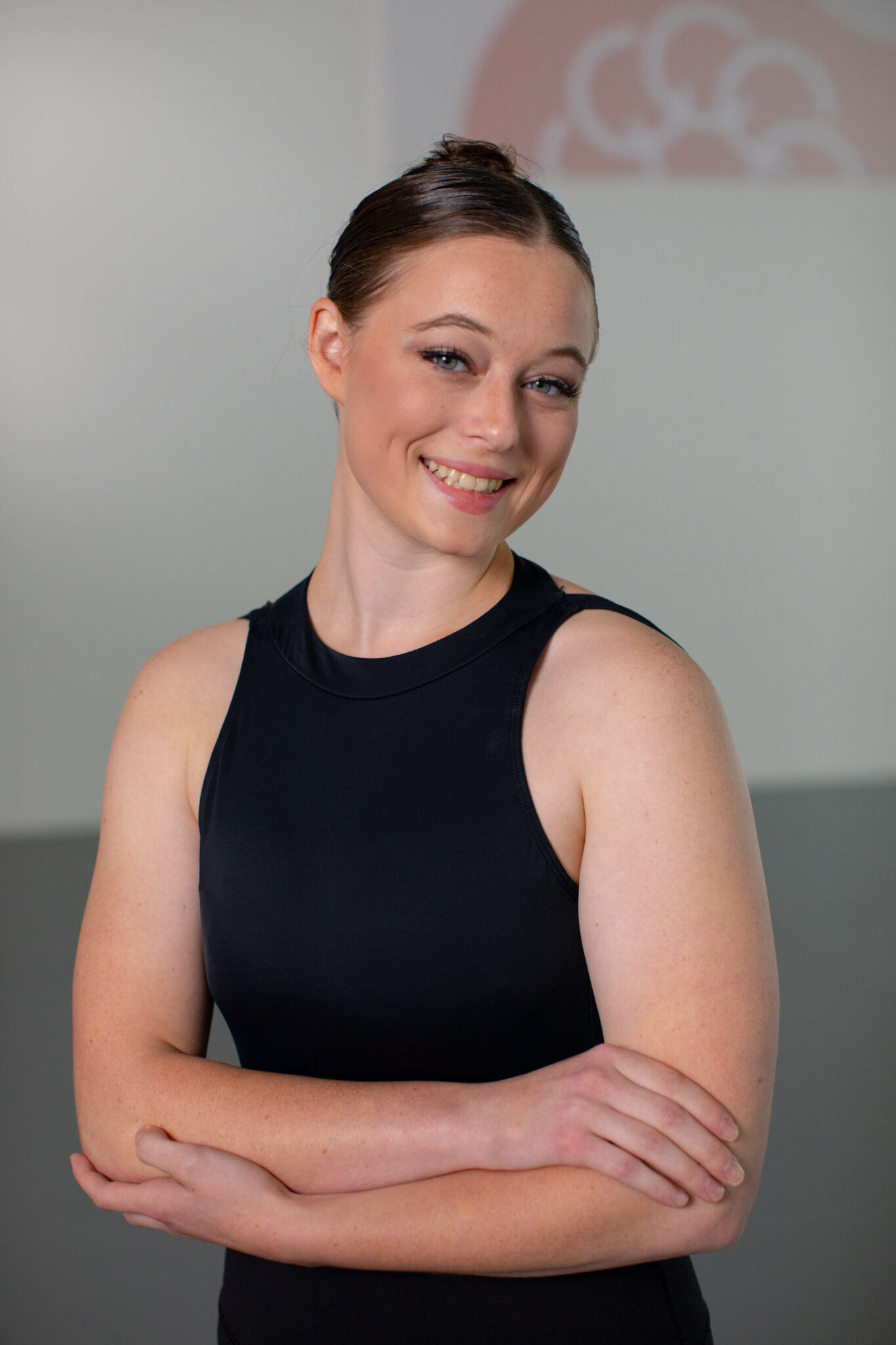 Shenandoah Hall
Acro, Tumbling, Tap, Ballet
Shenandoah (Shenan) has trained at Cavod since 2012 and is excited to teach Acro, Tumbling, and Tap. She has training in Acrobatics, Ballet, Modern, Contemporary, Jazz, Tap, and Hip Hop. Shenan has been a dancer performing with Cavod's outreach team, Citylight Dance Theatre, for four years, and performed with Catalyst Dance Company during their 2020/2021 season. She dances with Ornate Dance Theatre, a pre-professional dance training program as well. Shenan has trained in Acro Dance under Acrobatic Arts' certified teacher Jessica Rajski, and has pursued her own Acrobatic Arts teacher certification. Shenan has been a part of Cavod's assistant teacher program since 2015 and loves watching kids grow in character, along with developing their skills as dancers and artists.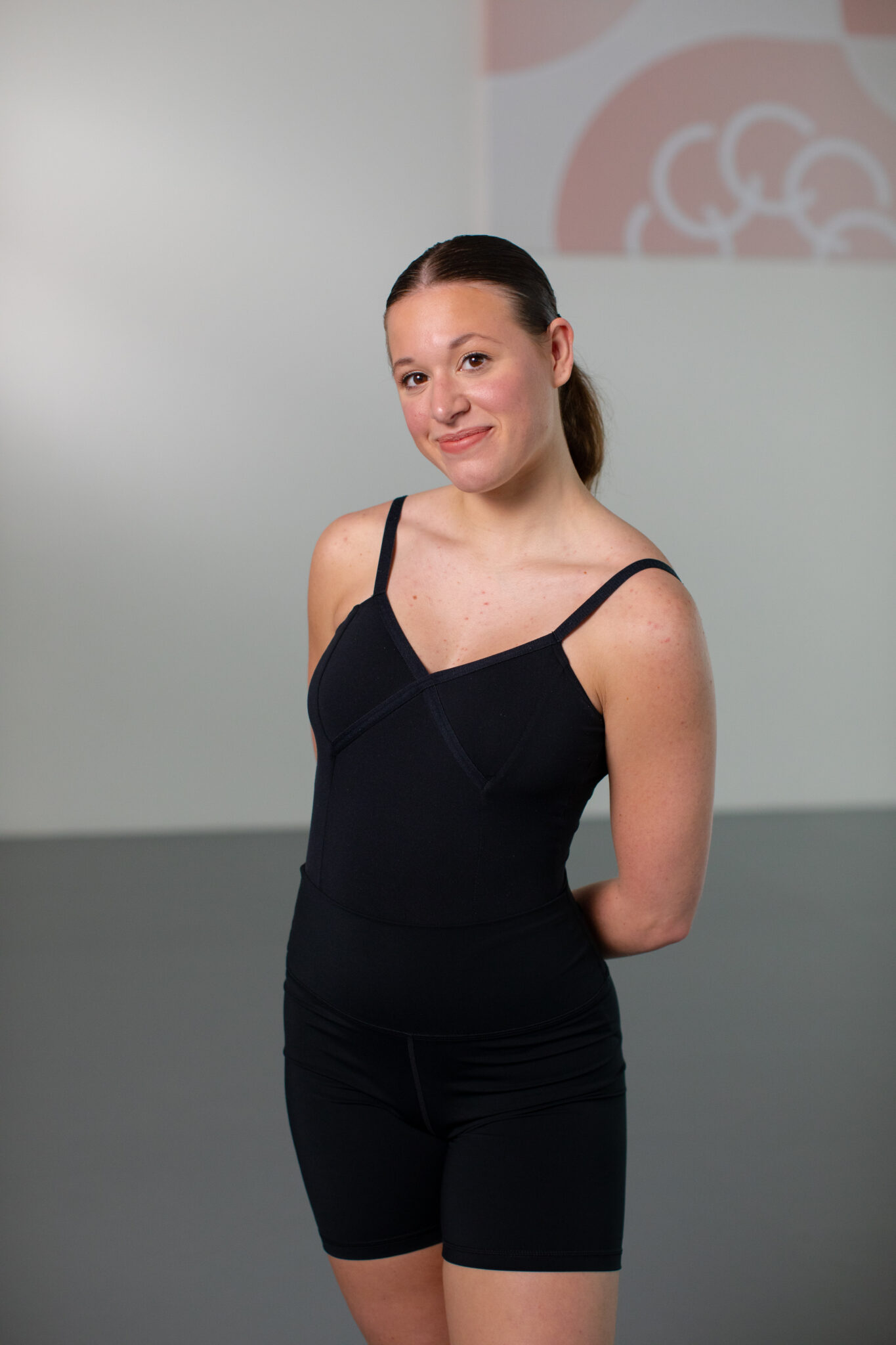 Kearin Bryant
Jazz, Tap, Friends in Motion, Worship Dance, Ballet
Kearin found her love of dancing at the age of 3 and has never stopped. She was raised in Georgia and was trained in ballet for thirteen years, tap for ten years, contemporary for eight years, modern and lyrical for six years, and musical theater for two years. During this time she performed ballets and musical theater shows such as; The Book of Esther, Narnia, Fiddler on the Roof, and Rodgers and Hammerstein's Cinderella. She has attended many Summer Dance Intensives including Ballet Magnificat (two), Kick It Up! (two), and Cavod's (one). She has had the blessing of receiving training in teaching at Into the Light Ballet and Home of the Fine Arts. Here she received training in teaching ballet, tap, creative movement, and lyrical. Kearin is excited to see where the Lord leads her at Cavod!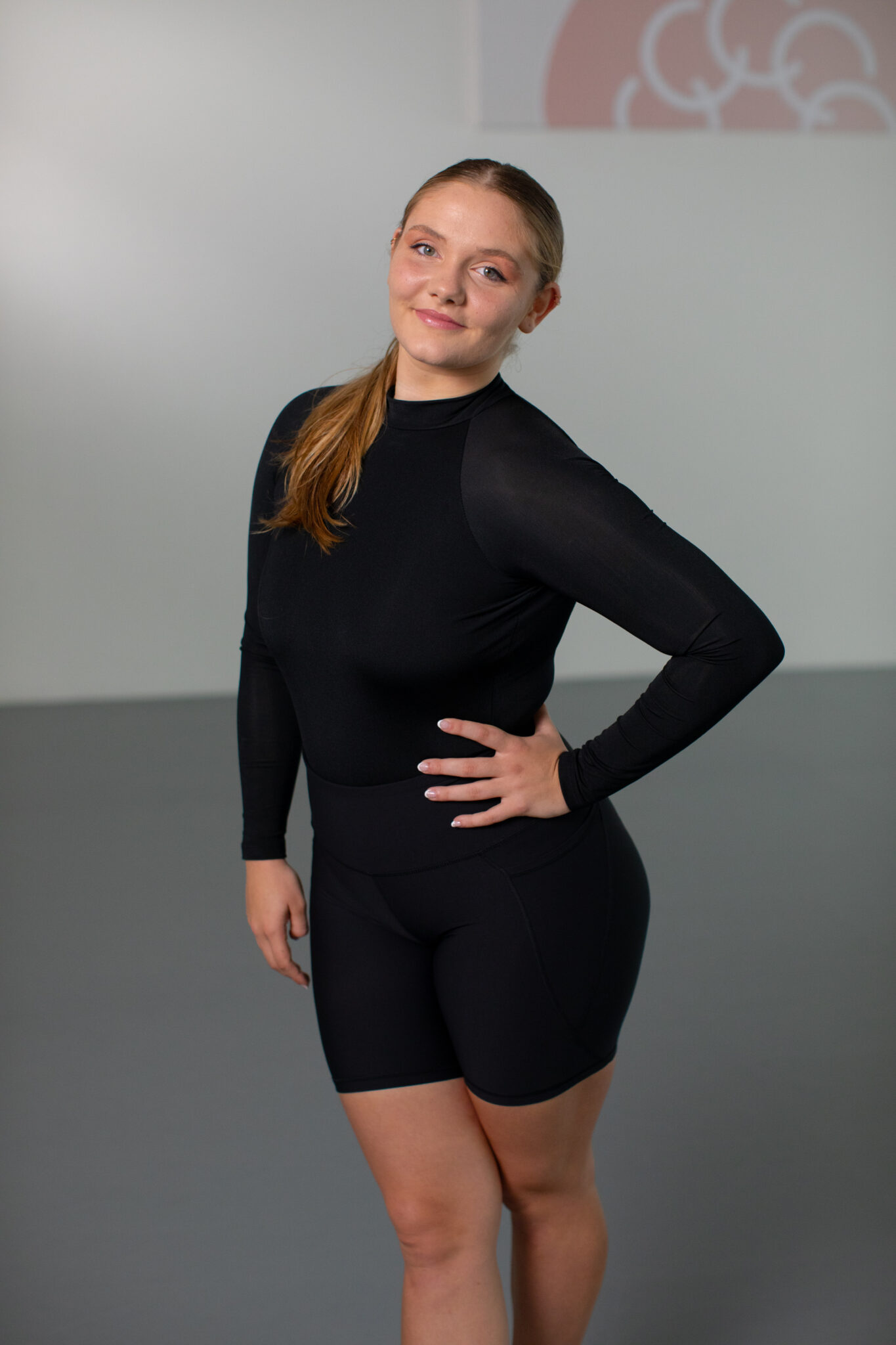 Timnah Krauter
Jazz, Hip Hop, Modern, Contemporary
Timnah has had a passion to dance since she started ballet at 6 years old. She started her dance training at Cavod in 2009 studying Ballet and Pointe, Modern, Contemporary, Tap, Hip Hop, Jazz, and Acrobatics/Tumbling. She has enjoyed leadership opportunities teaching Dance and Acrobatics for Cavod's summer arts camps, and has been a substitute teacher at Cavod since 2019 while going through the assistant teacher training program for several years. Timnah dances with Ornate Dance Theatre, a pre-professional dance training program that grows her in her dance technique, artistry, life skills and as a teacher. Timnah was a dancer with Cavod's outreach team, Citylight Dance Theatre for 8 years. Her experience performing locally with Citylight and overseas (in Switzerland and Brazil) with Cavod Missions, has greatly given her an appreciation for the incredible way dance can be used to reach the world with Christ's love. Her core desire and goal as a teacher at Cavod is to inspire others of any age to reach their fullest potential as a dancer.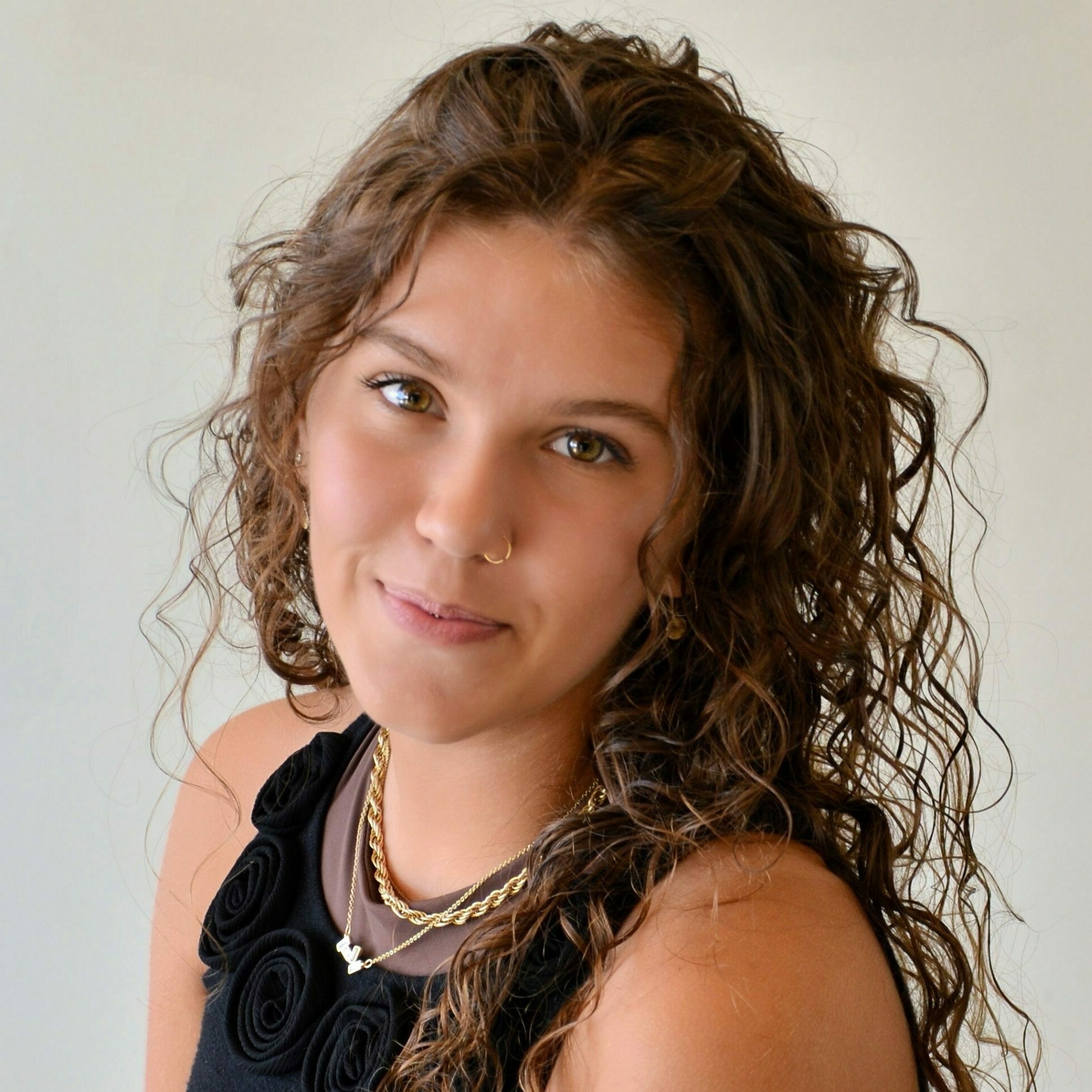 Jazmyne Levengood
Worship Dance
Jazmyne started taking theatre classes in 2015 and soon after started dancing. While at Cavod she has trained in Modern, Tap, Ballet, and Hip Hop. She is a dancer on Citylight Dance Theatre and loves being able to share the gifts the Lord has given her to bless other people. Jazmyne is also a childcare provider in her community and has a passion for leading worship at her church. Jazmyne loves bringing that passion for worship into worship dance classes at Cavod. She is excited to mentor and connect with her students spiritually, while helping them grow in their technique.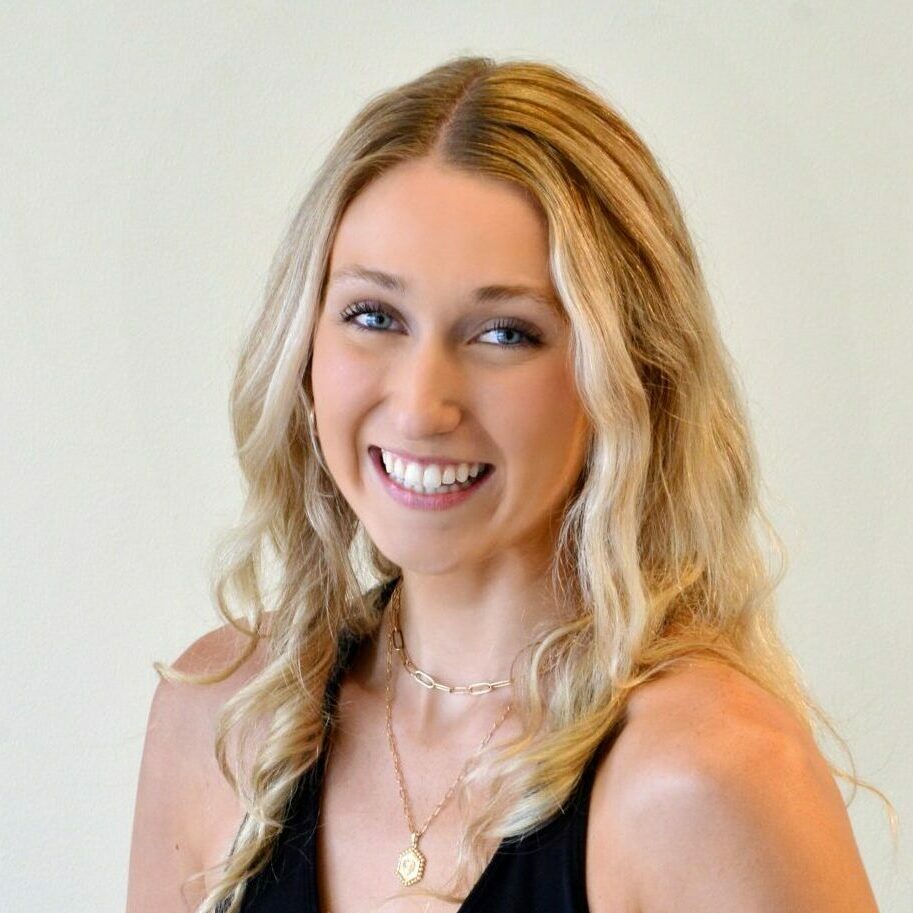 Grace Mae Bell
Ballet, Contemporary, Jazz, Hip Hop
Grace Mae began dancing at age 5, studied at The Pennsylvania School of Performing Arts and is a certified Pure Barre instructor. In addition, she has participated in programs such as Broadway Bootcamp with the Institute of American Music Theatre in NYC and Ballet Magnificat.  She has studied under artists Nicholas Cunningham, Jenny DiNoia and Laura Osnes, and has trained in the Musical Theatre Program at Liberty University. She has choreographed and performed in two music videos with Pop Artist, Nic D, and has recently booked the national tour of "The Thorn", in theaters, Spring of 2023.  She loves helping students reach their highest potential and grow in the art of performing.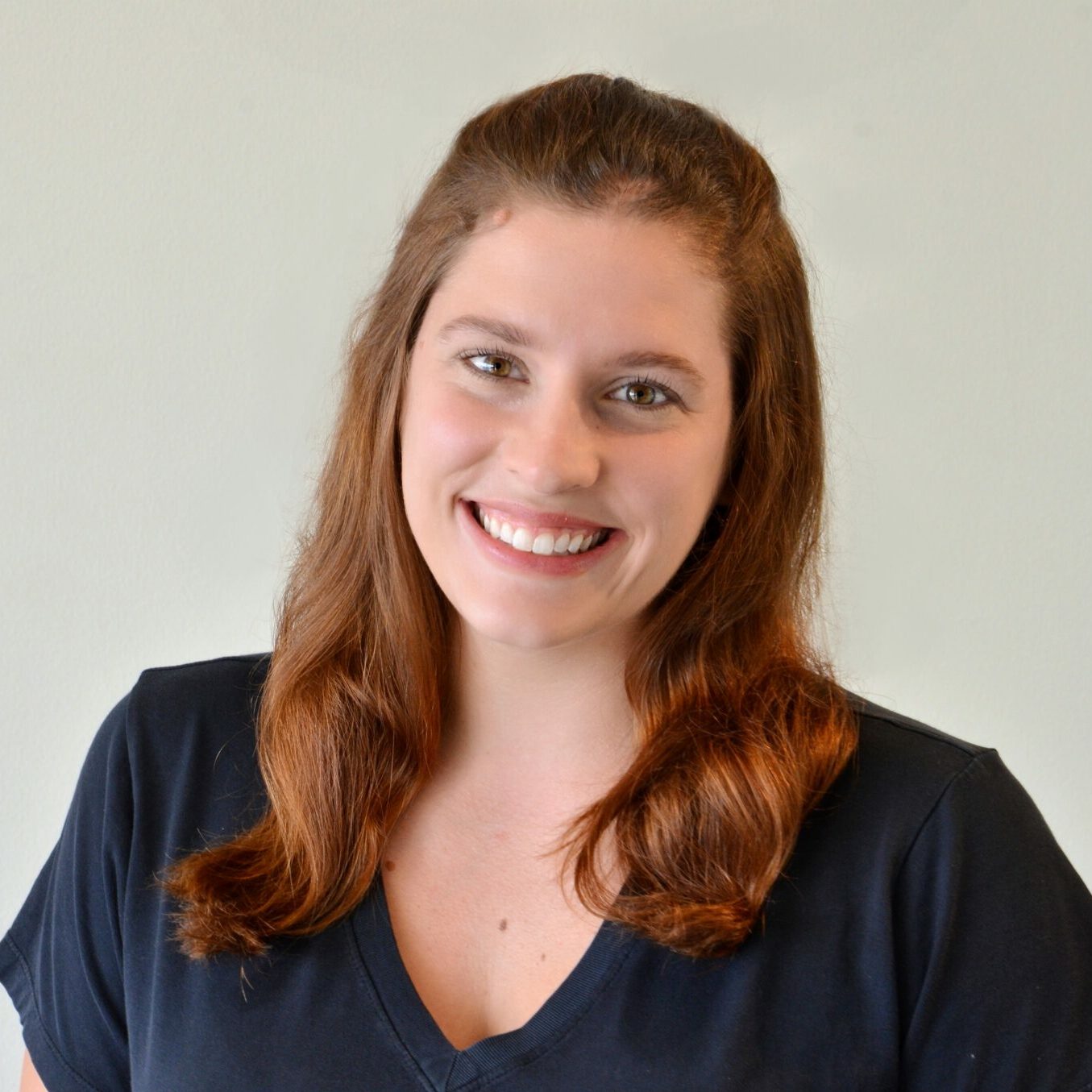 Jenny Glenn
Tumbling, Ballet, Hip Hop, Modern/Contemporary, Jazz
Jenny is originally from Wilmington, DE and majored in dance at Cab Calloway Performing Arts School. Upon graduation she went to the University of Delaware with a major in Health and Behavior Science and a minor in dance. She was also an NFL cheerleader for the Philadelphia Eagles for 4 years.  Jenny has facilitated an Adaptive Dance Fitness program and has worked as a Special Education Elementary Teacher. She has traveled with YWAM to Hawaii, Cameroon, and South Korea, is a part of Diffusion Dance Company, and hopes to start her own cheer and dance ministry through her business, Revive. Jenny hopes to show her students the love of Jesus and celebrate their accomplishments along the way.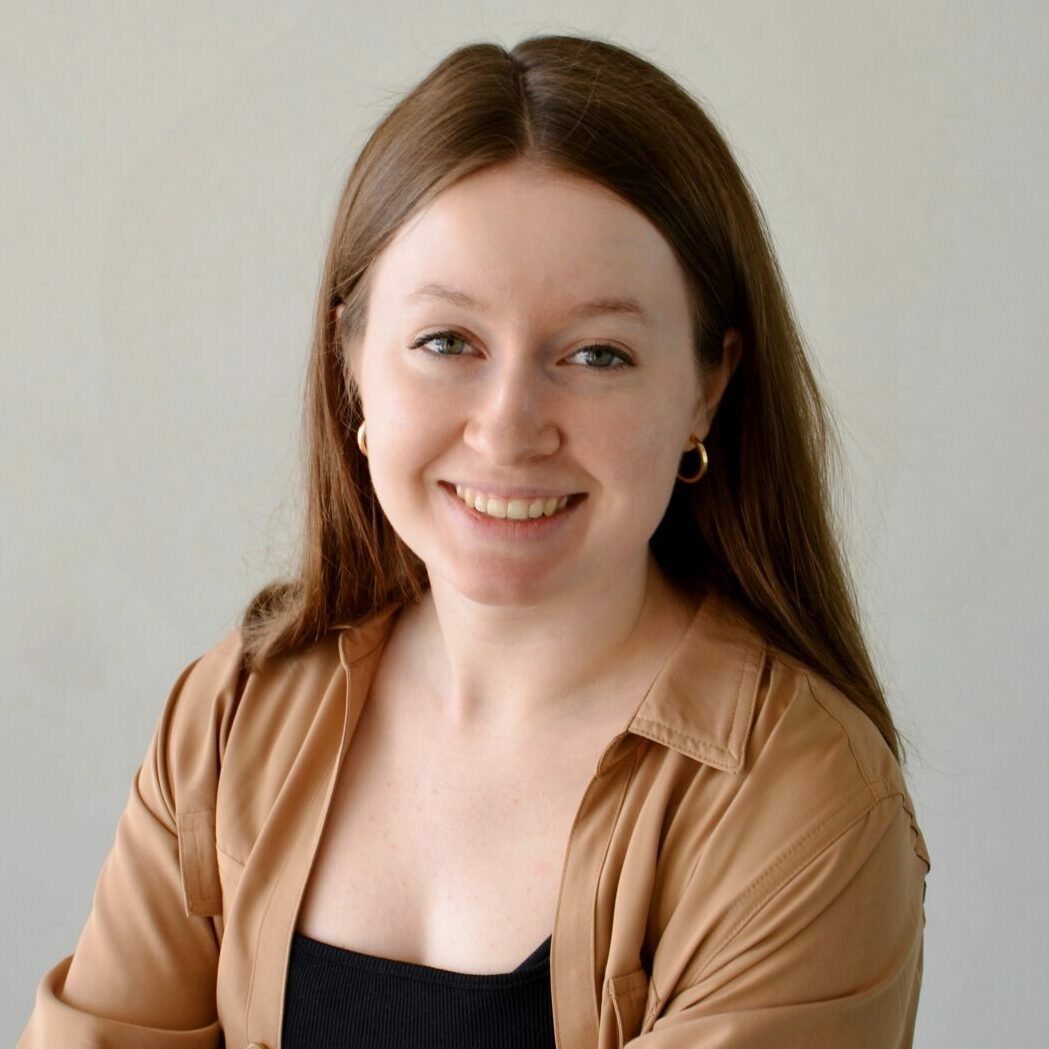 Julia Mary Register
Digital Marketing Specialist, Modern, Ballet
Julia Mary Register began dancing at the age of four with her two sisters when living in Maine. Growing up, she spent many hours studying ballet, as well as jazz, modern, tap, contemporary, and ballroom. In high school, she was part of her studio's main ballet company that trained extensively six days a week and her senior year she had the opportunity to perform in the Moscow Ballet's Nutcracker. Julia Mary continued dancing in college where she majored in Dance at Messiah University in Mechanicsburg, Pennsylvania. There she was introduced to dance ministry and how art and faith can intersect, leading her to join EncounteredHeart Ministries, where she currently performs and choreographs. Through the company, she has had many opportunities to share the gospel at churches, retirement homes, and prisons. When she isn't teaching or dancing, Julia Mary is writing for Dance Magazine and Dance Teacher, or helping run Cavod's social media pages. Julia Mary loves sharing the joy of dance with her students and she is so excited to join Cavod in providing Christ-centered, technical training to dancers in the community!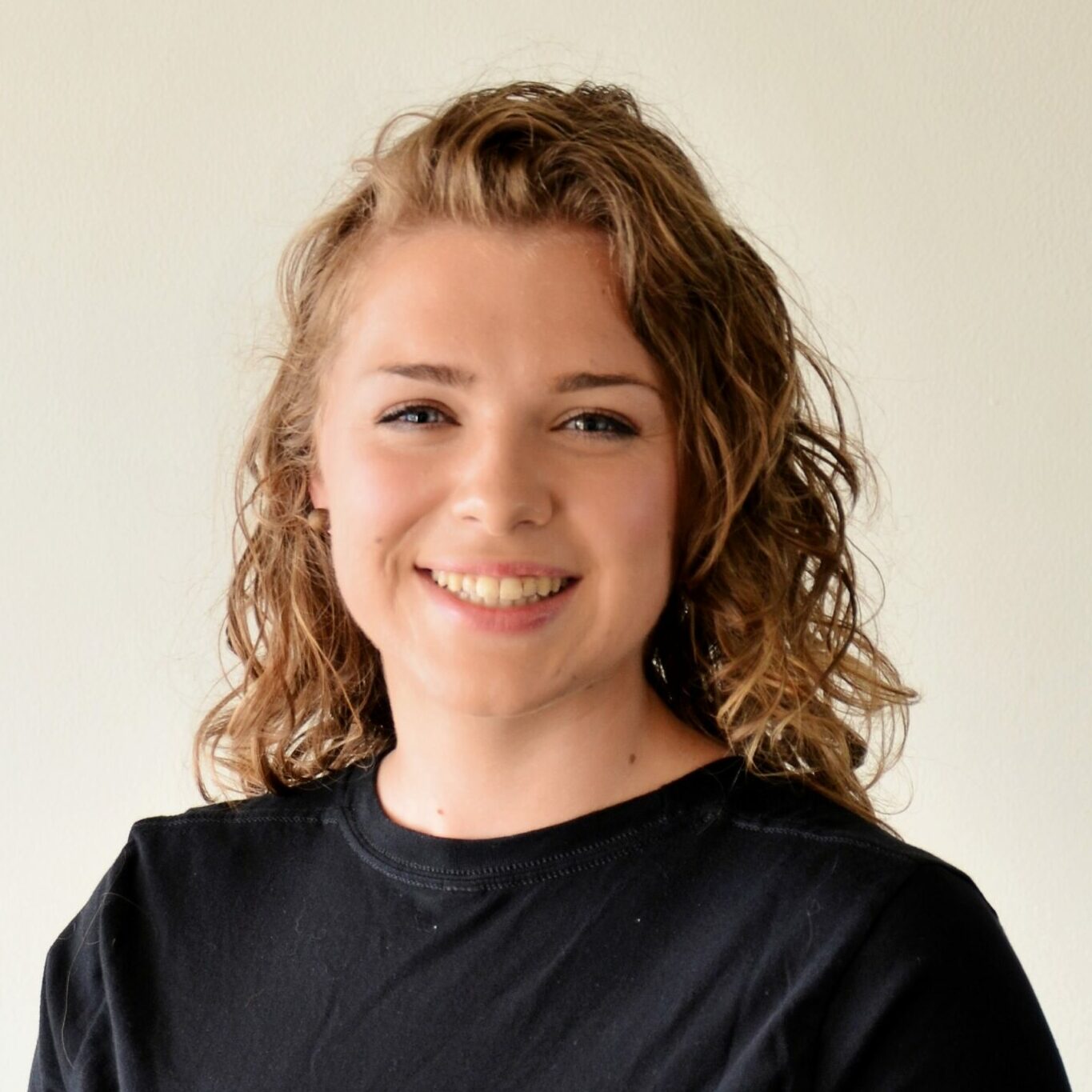 Tacey Widrick
Hip Hop, Tap
Tacey has been dancing for 20 years!  She has trained in ballet, pointe, modern, jazz, hip hop and tap.  She trained at Laurel Dance Company and Footprints. Tacey graduated from Messiah University with a bachelor's in dance where she had the opportunity to create and perform her own show. She plans to continue her education to become a physical therapist, specializing in performing arts physical therapy.  Tacey got married in May of 2022, and when she's not dancing you can find her enjoying the outdoors and time with friends and family.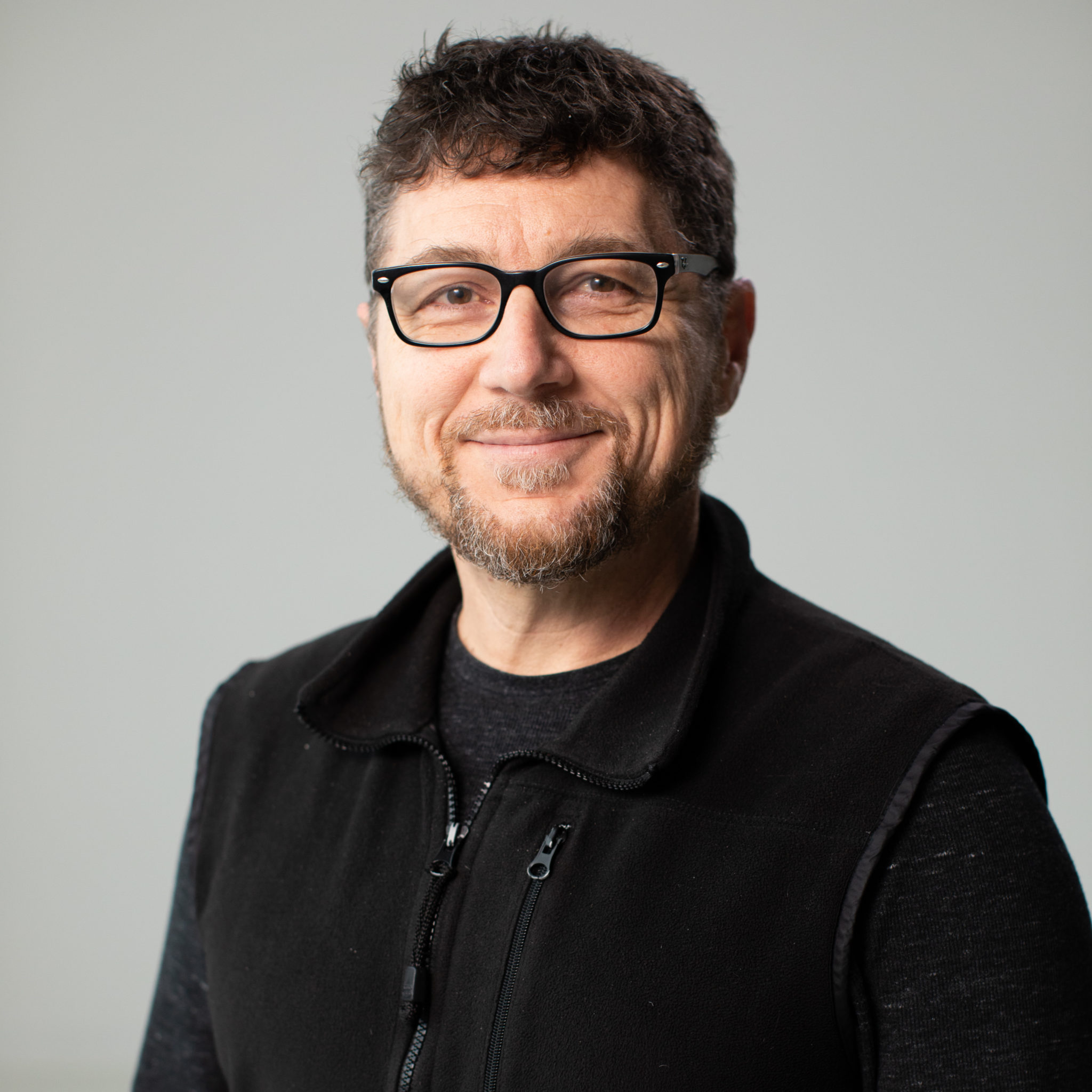 George Yellak
Drums, Guitar
George has been playing drums since 1977. He did bachelor's work in Jazz Studies with a Concentration in Percussion at the University of North Texas from 1983-86. He studied with Colin Bailey (Vince Guaraldi), Gregg Bissonnette (Woody Herman, David Lee Roth), Rick Latham (Quincy Jones), Clyde Lucas (Illinois Jacquette). George also toured as a drummer with Rhythm & Blues artists such as Little Joe Blue & Gregg Smith, and during that time shared the stage with names such as B.B. King, Johnny Taylor, Bobby Blue Bland, and host of others. George has been playing jazz, funk, blues, and sacred music in the Central Pennsylvania area for the past 20 years, working with artists such as Dave Wilson and Robin Work. His current creative musical project is a trio called The Go Particle. George has been playing and teaching guitar, bass, drums & piano for the past 20 years. He is currently the Music Director of Wheatland Presbyterian Church in Lancaster, and an adjunct professor for Lancaster Bible College. George has participated in many music training events both locally and internationally.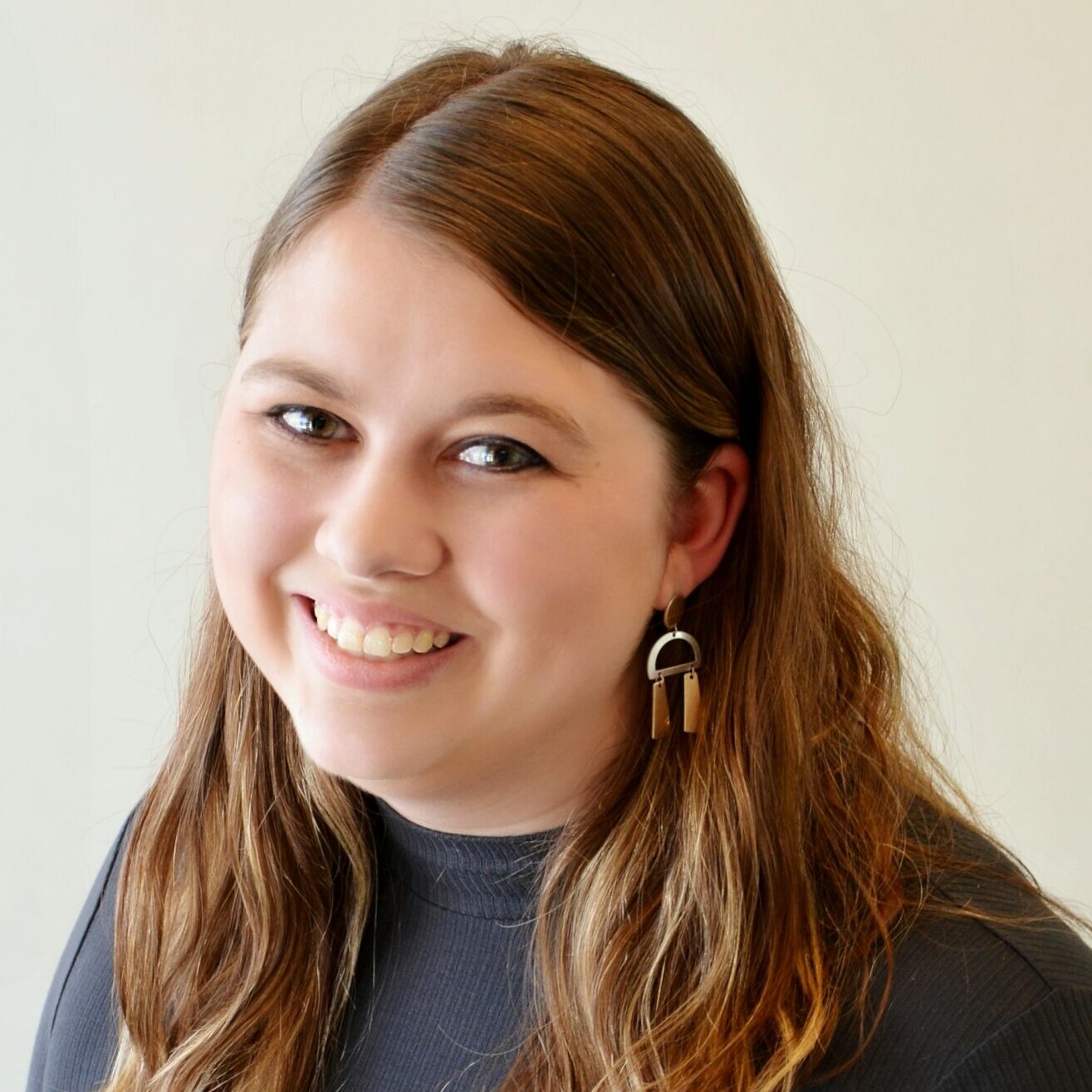 Morgan Petersen
Voice, Piano
Morgan brings a Bachelor's Degree in Music Education with a minor in Bible from Cairn University. She has taught music in a variety of  public and private schools across Philadelphia and Lancaster, which gives her knowledge of a wide range of  learners. She has been teaching private voice and piano lessons to students ranging from beginner to advanced for over three years. Morgan has a patient understanding of people with special needs and unique learning types, stemming from her work with Joni and Friends Family Retreat, a camp for families affected by disability, and her experience working with students with special needs in schools and private lessons. Morgan started her own journey of study at Cavod when she was 13 years old with theatre classes and productions, under the direction of Reji Woods and the late Stan Deen. She also studied voice and piano with Rosemary Eberly Lebold and Megan Poff. At Cairn University, she studied voice under Robin Leigh Massie, piano under Ephraim Schafli and Graeme Burgan and performed in theatrical productions including having lead roles. Morgan enjoys singing and playing piano on her church's worship team. She is married to her high school sweetheart, Scott and they enjoy hiking and going to the cabin with family.  Morgan is very excited to be a part of Cavod's community again and to bring her passion for music and God to students.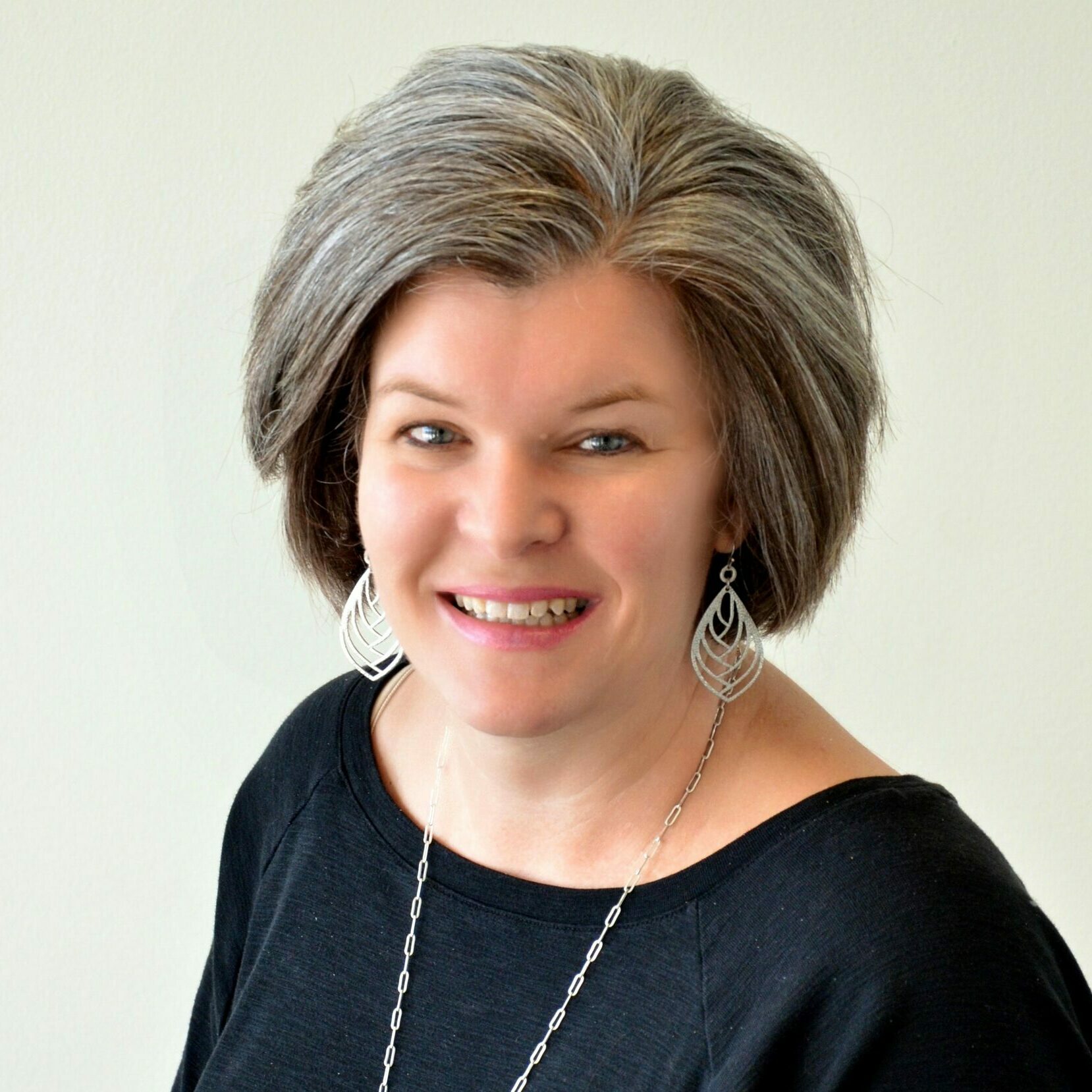 Rebecca Cone
Piano
Rebecca is originally from Huntington, West Virginia, but  now calls New Holland home after most recently living eleven years in The Woodlands, TX area.  A graduate of Cedarville University with a Bachelor of Arts in Music with a double concentration in piano performance and piano pedagogy, Rebecca studied under Dr. Charles Clevenger and has been teaching piano now for over thirty years in five different states to students of all ages and abilities. She has enjoyed accompanying in a variety of settings: church services and special events, school groups of various genres and levels such as chamber, chorale and show choirs, solo and ensemble events, instrumental and voice recitals, and community choirs and stage performances. Since 2008, the majority of her time was spent in the school setting where her skills were used in both private and public music and choir classrooms as a teacher and an accompanist. From these experiences, she was encouraged to obtain her Texas teaching certification in PK-12 music which occurred in 2020. Since then she has returned to PA is enjoying teaching the students of Cavod!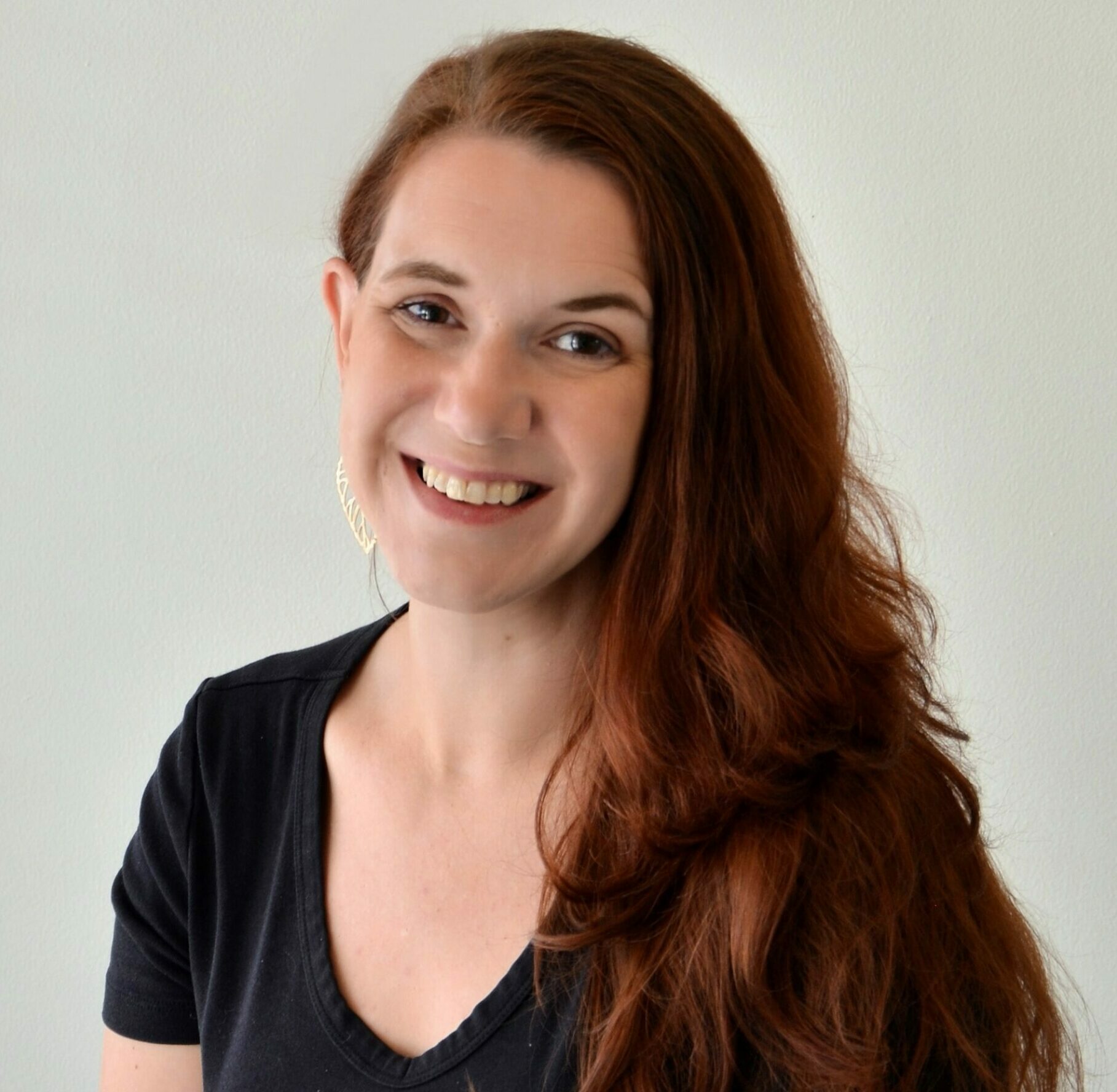 Alicia Burton
Acting, Musical Theatre
Alicia hails originally from Columbus, Ohio where she grew up attending Arts magnet schools. At age 10 she began performing in a multitude of community and professional theater and music venues. She studied voice and acting for more than seven years, and has a BA in Musical Theatre from Palm Beach Atlantic University with additional collegiate study in dance and visual art/design. After college, she spent seven seasons performing at Sight & Sound Theatres in Ruth, Miracle of Christmas, Joseph, and many others. She then relocated to Eastern Shore Maryland for several years where she taught privately as a voice and acting coach. She performed, directed, and taught with the Mar-Va Theater (Assistant Director of Little Shop of Horrors, Director of Godspell, Director of multiple sessions of theater camps, etc.,) and taught Literacy Through Creative Drama classes to 4-6 year olds in public schools with the Lenore Blank Kelner Company. Since returning to Lancaster five years ago, Alicia and her husband have been raising their two boys, and she works as the Mail Order Coordinator at the Bird-in-Hand Bakery & Cafe. She joined the creative community here at Cavod in 2018 performing in The Secret Garden (Lily), Cinderella (Madame), and Directing The Diary of Anne Frank. Some favorite past roles also include Natalya in Chekhov's The Marriage Proposal, Gilmer in Godspell, Flipote in Tartuffe, Elizabeth in Miracle of Christmas, Grace in Annie, Snoopy in You're A Good Man Charlie Brown, and Queen Gertrude in Hamlet. Alicia is excited to share her passion for character study, storytelling, and collaborative creativity with students this year!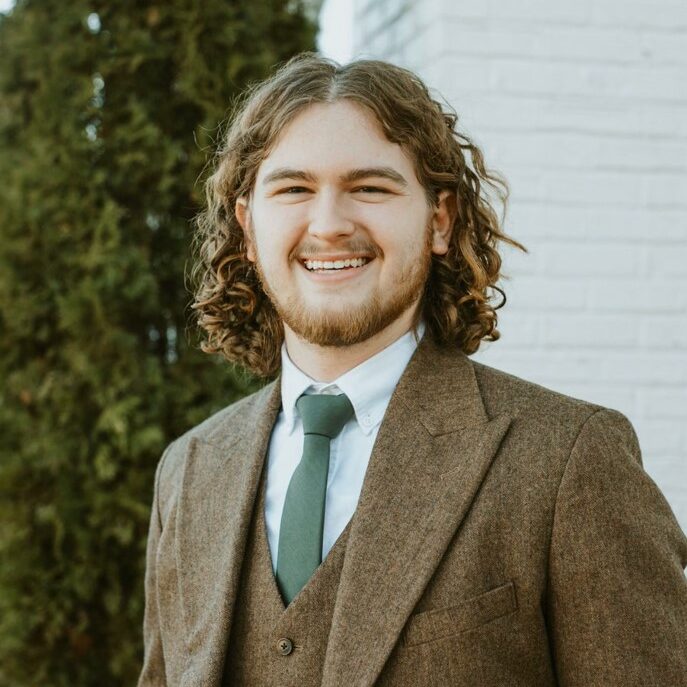 Richard Weaver
Acting, Musical Theatre
Richard is thrilled to return to Cavod as a teacher. He began his journey with Cavod 12 years ago, immersing himself in community theatre shows and attending Acting Classes whenever possible. In recent years, he has directed junior shows such as Elf Jr and Seussical Jr for Cavod's summer camps. Since 2018, Richard has been working professionally as a performer. Growing up in Lancaster County, he has showcased his talents in various local theaters, including The Fulton Theatre, The Dutch Apple Dinner Theatre, and Servant Stage, among others. Some of his favorite roles include Ensemble in Treasure Island at the Fulton Theatre and Laurie in Little Women at Cavod Theatre. Currently, Richard is involved in multiple projects including The Home Game at the Bird-in-Hand Stage, a Swing for Mystery at the Magic and Wonder Dinner Theatre, and Piercing Word's Advents of Christmas! When he's not performing you can find him teaching acting classes, playing DnD, and directing shows. Richard extends a big thanks to his wife Catherine, friends, family, teachers, and God for their support.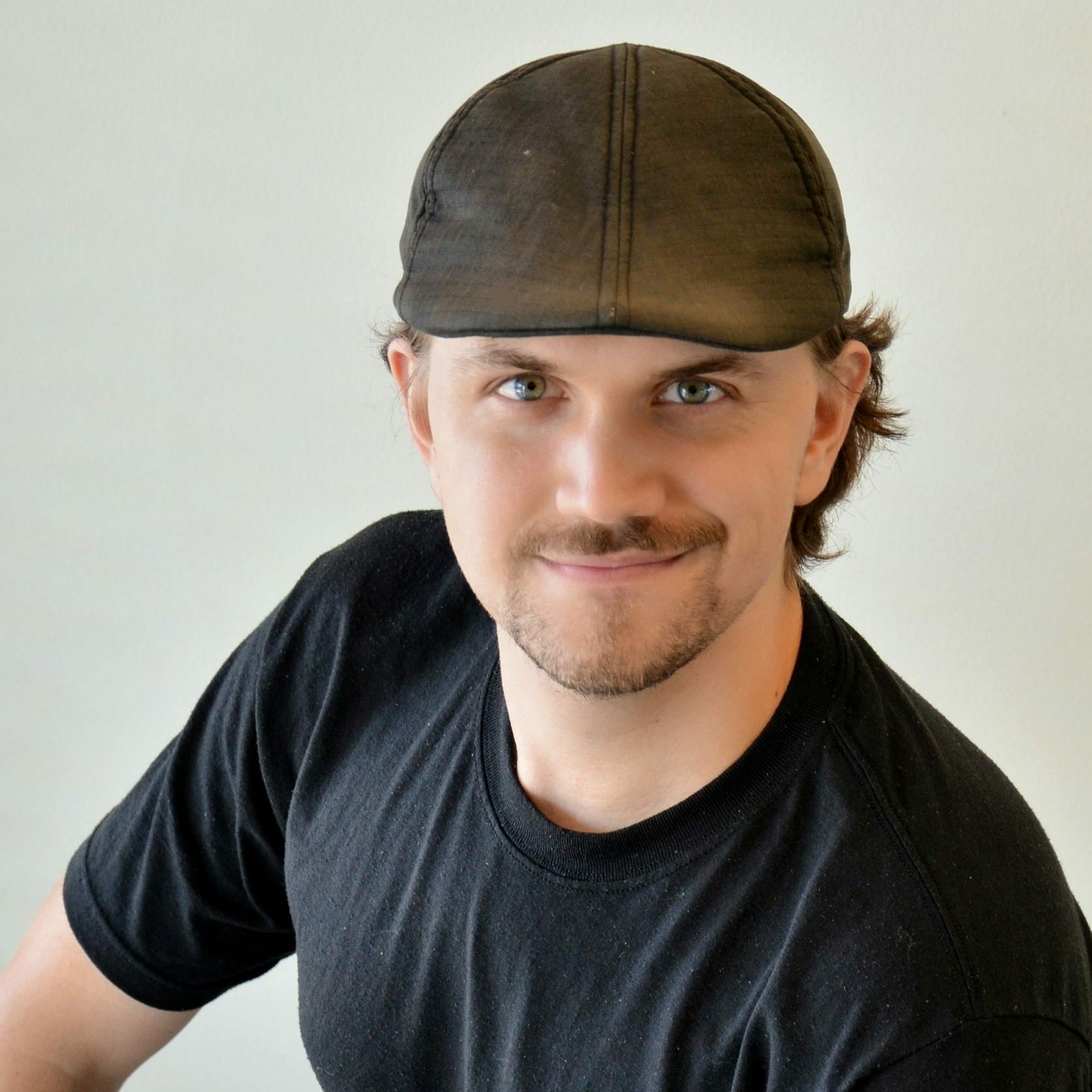 Caleb Zimmerman
Hand-to-Hand Combat
Caleb is teaching Hand-to-Hand Combat, martial arts through a Christian perspective. In his training and teaching of martial arts, he replaces Eastern mysticism theology with relying on Christ, trusting the Holy Spirit as our guide, and giving glory to God.   In addition, Caleb has been acting for many years at Cavod Theatre, with more than a dozen shows, portraying characters like the Grinch and Mr. Tumnus, to the likes of Matthew Cuthbert, and Otto Frank. He enjoyes telling and creating stories, and glorifying God through his teaching and performing.