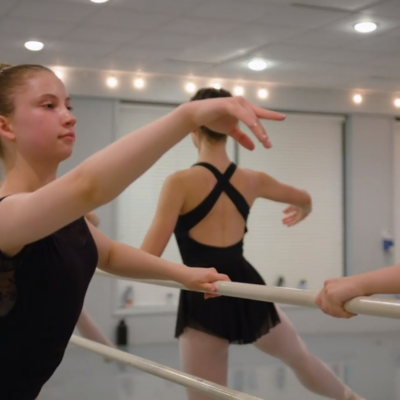 We know Cavod Performing Arts is more than just dance and theatre. God uses Cavod to bring light, joy, peace, strength, safety, and healing.
Sarah – Daughter: God led me to Cavod, a place where I'm able to embrace an abundance of love, support, and care. I came to Cavod in January 2021, but in February, I suddenly experienced severe back pain, where then I was admitted to the hospital, where the doctors discovered that I have a rare spinal cord tumor that only one in a million children get. Before surgery, the doctors had warned my family and me that after surgery I may never again get to walk, or I would only have one to two years to live. We shared this news with Cavod, and I definitely believe that God used Cavod to help me get through that time in my life.
Bobbi – Mother: It was a hard time. It really was. Unfortunately, as a mom, you just worry that, "What's going to happen?" Thankfully, Cavod was there to help me get through those worrisome times. It was unbelievable, unbelievable how many prayers we got. They not only supported Sarah, but they supported my whole family and myself.
Sarah – Daughter: I'm very happy to say that all of their prayers were answered. My tumor is practically gone, with no chemo needed. The doctors were very amazed that I was able to walk four feet the day after surgery, and I was dancing one month after surgery.
Bobbi – Mother: So, Cavod was there. Overall, small things, big things, they were always there to help us. Cavod is just an amazing place. You can definitely see that God is working through Cavod.