Piercing the Night – ORNATE Dance Theatre
May 31, 2022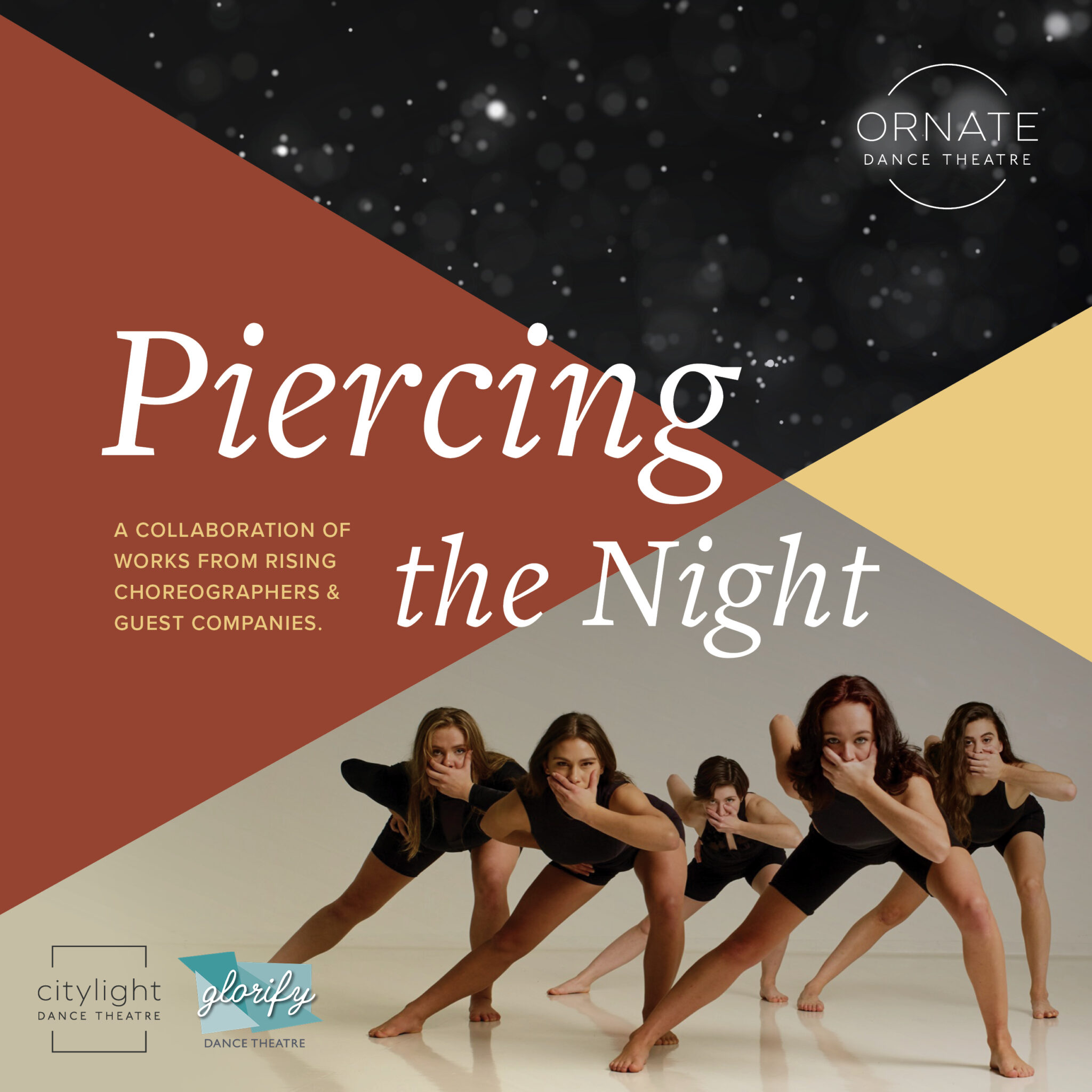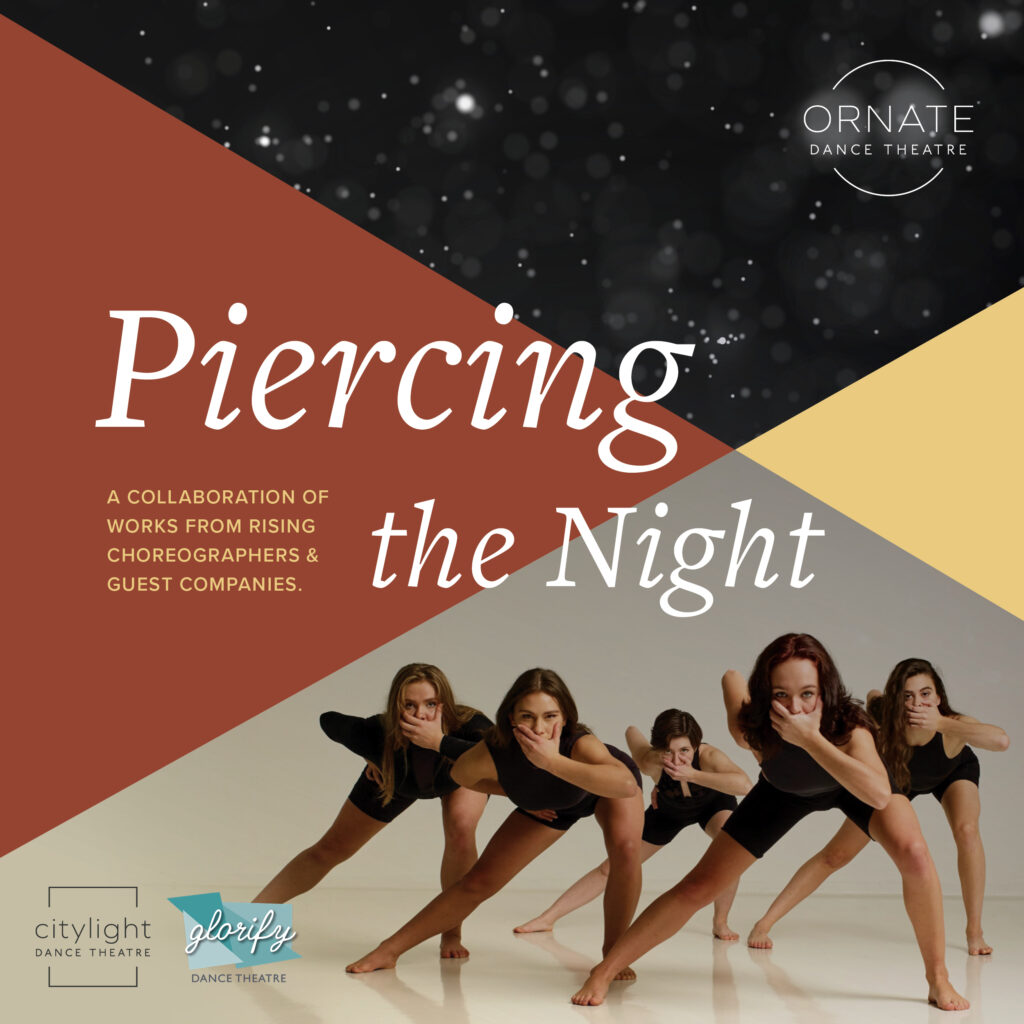 Are you familiar with Ornate Dance Theatre? It is Cavod's Daytime Trainee Program dedicated to:
Empowering dancers from ages 18 – 25
Delivering nine months of a well-rounded dance education with a special focus on Ballet, Modern, and Contemporary.
Providing networking opportunities and the chance to train with well-known teachers and choreographers.
Creating a space for young artists and adults to cultivate practical life skills in addition to their artistic training.
Giving travel opportunities for those who are mission-minded.
Featuring multiple performance opportunities in and out of state.
Ornate has been hard at work all year and is about to present their first show, PIERCING THE NIGHT, and all are invited! Many of you will even get to see your teacher perform!
Performance located at ROCK LITITZ:
Mickey's Black Box
201 Rock Lititz Blvd Suite 10
Lititz, PA 17543
Friday June 3rd 7:00PM.
Tickets to this performance are FREE for general admission and $25 for reserved seats.
Get your tickets HERE.
Reserving your free tickets at the above link is requested, but we welcome walk-ins too.
There will be an opportunity given to donate and support ORNATE's ministry. 
Piercing the Night is all about breaking through the darkness of this world and pressing on to the calling of Good on your life. Join us for this inspiring performance!