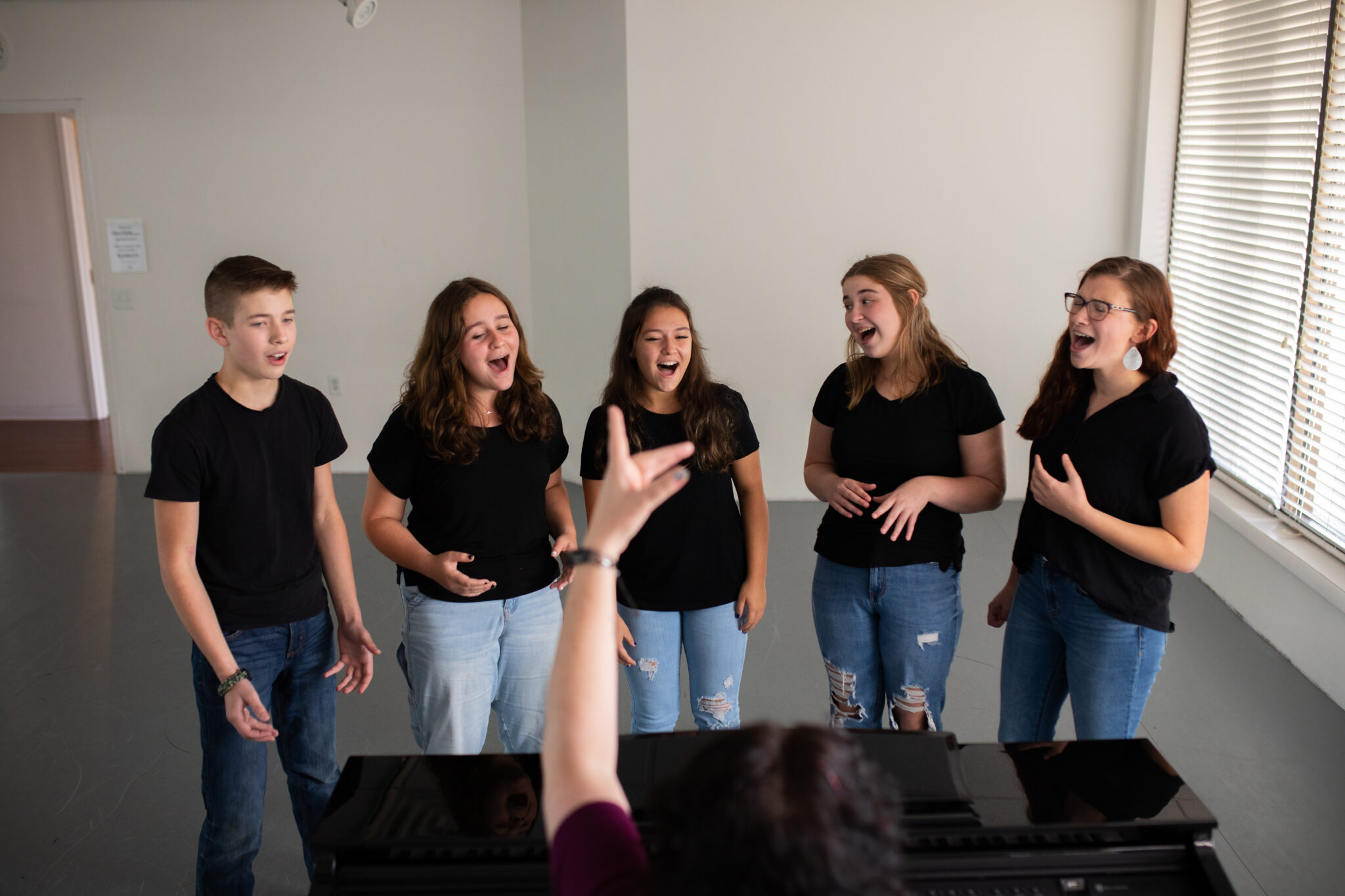 Beginner
Ages 11 & up
Vocal Technique
Private Music Lessons
Vocal Technique and Harmony is a group voice class that will cover music theory, music reading, sight-singing, vocal technique, and group singing in harmony with a musical theatre focus. Students should have 2-3 years of music study and experience in identifying staff note names, basic rhythms, solfege, sight singing in steps.
Primary areas of skill building for this class will cover performance skills for singers (for a wide range of genres), musical theatre, and through tried and true vocal exercises, each student will be able to sing the songs they are learning by ear and will learn how to read music for their own personal use.
About the Vocal Instructor
Amy Rau is the main voice teacher and experienced singer at Cavod, who brings a music education degree from Indiana University of Pennsylvania and several decades of experience in musical theatre, vocal performances, and private voice lessons to Cavod.