Cavod Dance Company Premiere of "Safehouse"
April 13, 2015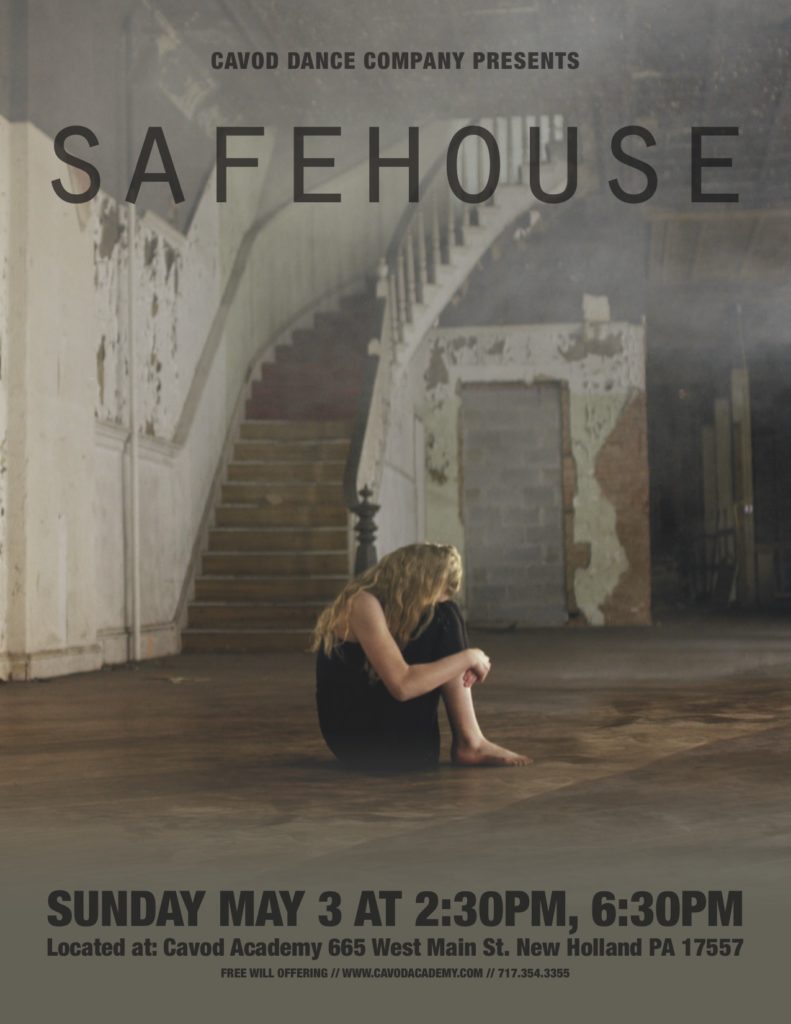 One of the ministries of the Cavod Dance Company is using dance, drama and media to bring the gospel of hope and freedom.  Cara & Aaron Dienner have written a new show for the company called "Safehouse" which is premiering on May 3rd at Cavod Academy.
Cavod Dance Company's new show, Safehouse, depicts the realities of human trafficking and modern day slavery. This live performance follows the story of a young girl who was lured and abducted into a life she never imagined. Her journey to freedom will be exhibited through dance and physical theatre. This story of restoration will inspire hope to all!
SAFEHOUSE from Make Films on Vimeo.
Safehouse will premiere at Cavod Academy of the Arts on May 3 with showings at 2:30pm & 6:30 pm. A free will offering will be taken at the end of the performance. All proceeds will go towards the Company's missions trip to Kenya, Africa.  The event is free, however space is limited and registration is required.  Click the button below to learn more and register.
[button link="https://cavod.org/event/safehouse-prem…-dance-company/ ‎" text="dark"]Learn More[/button]