Inactive

Create Supernaturally with Theresa Dedmon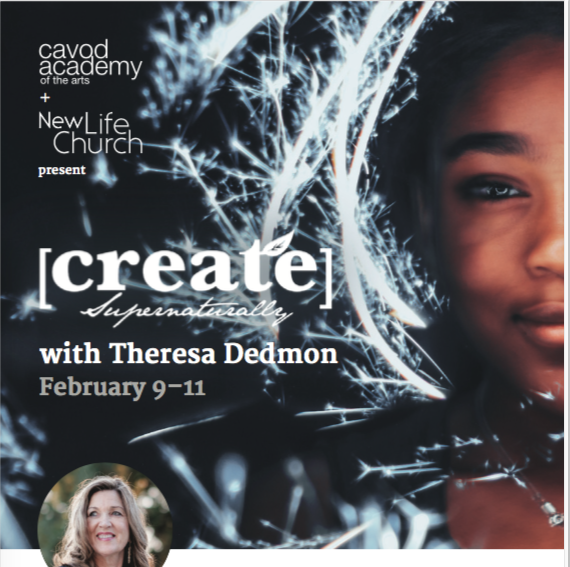 Theresa Dedmon is on pastoral staff at Bethel Church in Redding, CA where she oversees the Creative Arts Department.  She speaks at national and international conferences, equipping and activating people to step into their supernatural destiny.  Theresa and her team are excited to come encourage our community to walk in supernatural creative power.
There will be three sessions that are free and open to the public:
Friday, February 9- 6:30pm
Prophetic Creativity, with special performances by Cavod Dance Company
Join us for worship and a message from Theresa about the biblical understanding of supernatural creativity with demonstrations from her team.
Saturday, February 10- 6:30pm
Healing Through the Arts
Join us for worship and a message from Theresa about healing through creativity- see how all creative expressions bring healing.
Sunday, February 11- 10:00am
Join Theresa Dedmon at New Life Church's Celebration Service as she speak about the the purpose of imparting and activating the congregation in creativity and in the supernatural.
There are no upcoming dates for this event.