Inactive

Cavod Dance Collective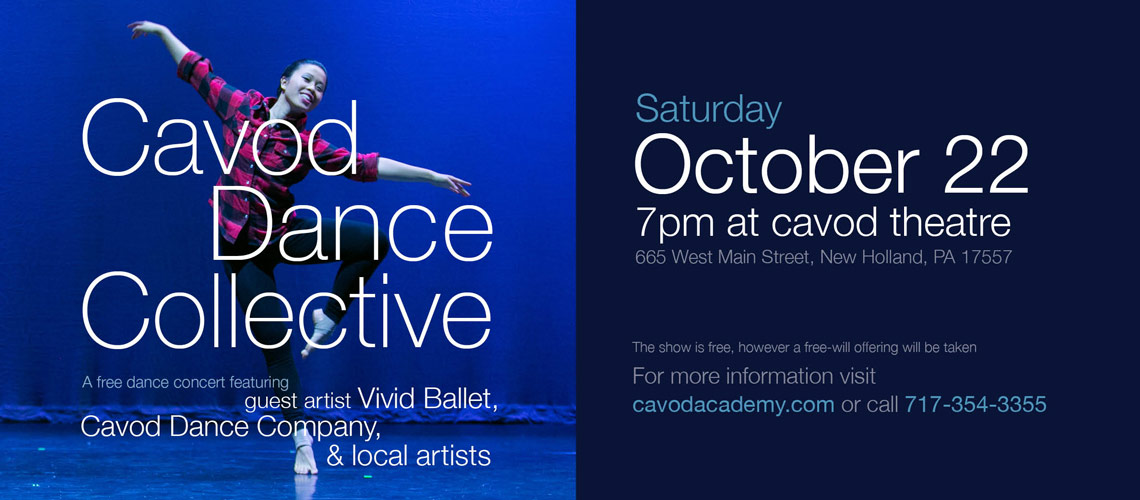 Come join us Saturday, October 22 at 7pm for Cavod Dance Collective, a shared dance concert at Cavod Theatre! 
Professional ballet company Vivid Ballet will be joining us out of Hartford, Connecticut, along with our very own Cavod Dance Company and local artists! 
No ticket needed, cost is free but there will be a free-will offering taken at the end. You don't want to miss this night of dynamic, breath-taking, and faith inspiring dance!
There are no upcoming dates for this event.