Inactive

Almost Home & Safehouse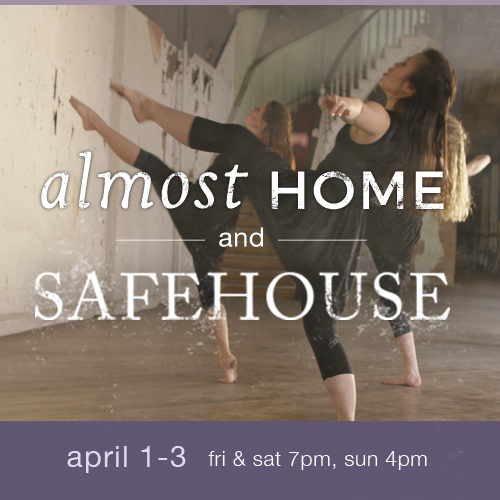 Almost Home is a 30-minute dance and physical theatre production living in the world of a seemingly perfect family at the surface, but a much different story lies beneath. Follow each family member's unique story of internal struggles, and their outward search for identity that time and time again leads to emptiness. Discover how the family's intertwined journeys find redemption and their true home. 
A redemptive story about family life. From teen peer-pressure, insecurities, depression, temptation, conflict, and the constant search for identity – this show truly captures human struggle at its core and our undeniable need for hope beyond ourselves.

Posted by Cavod Academy of the Arts on Sunday, March 20, 2016
Directed, choreographed and written by Cara Dienner, Jill Hertzog, and Cordell Huyard
Safehouse is a 30-minute production depicting the realities of human trafficking and modern day slavery. This live performance follows the story of a young girl who was lured and abducted into a life of prostitution. Her journey to freedom is exhibited through dance and physical theatre.
Directed, choreographed and written by Cara Dienner
Please use the following links to purchase tickets for the listed performance:
Friday, April 1, 7pm
Saturday, April 2, 7pm
Sunday, April 3, 4pm
There are no upcoming dates for this event.